Summer fashion for Barbie. How to make a casual dress.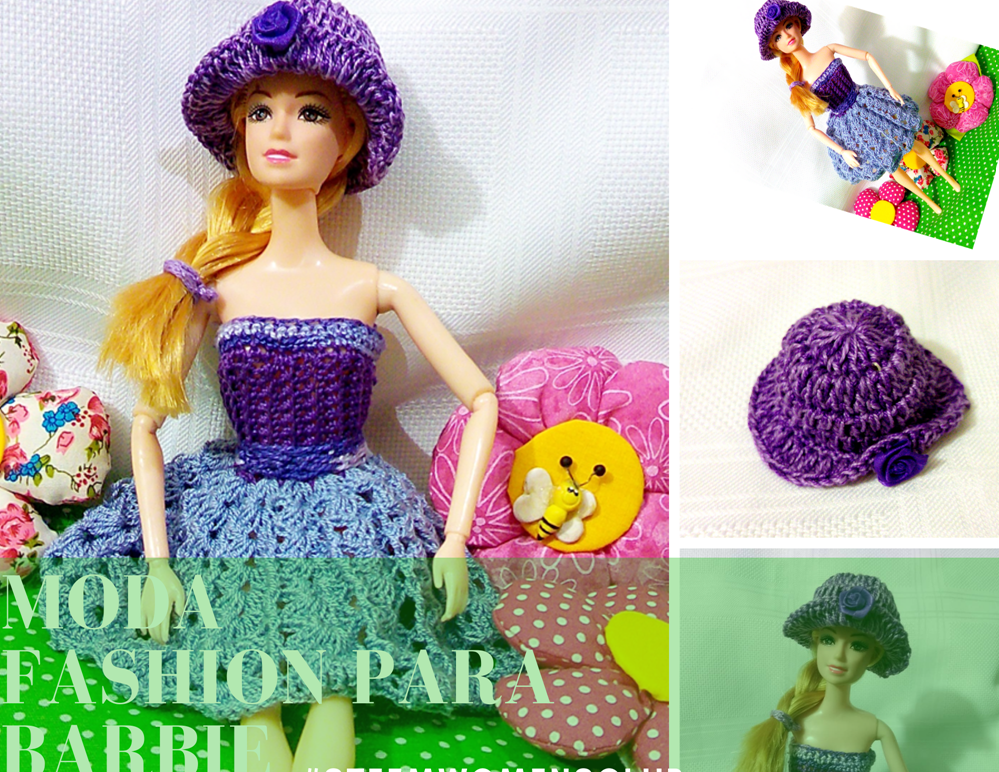 Hello my dear friends of Read.cash.
Today I come to tell you about a new Moda Verano dress that I made for Barbie doll, this crochet dress combined in lilac and purple colors. All women love dolls and even if we are older or older it doesn't matter, dolls don't go out of fashion. On the contrary, I think that even if we don't play with them we want to buy them for our daughters, granddaughters or a special friend.
I never had a Barbie, I think I would have loved to have one when I was a child and be able to make beautiful clothes for her. I didn't have female daughters either, I couldn't have that opportunity although I don't regret for a second having had my two sons and life hasn't given me grandchildren yet, but what it has given me are many nieces, I have about 10 and all of them want me to make beautiful dresses for their dolls.

I would love to please them and I have dedicated this year of pandemic to knit them a little something, I hope that by December I can give them a dress for each of them with their respective accessories.
Well, here I am going to leave the step by step of this costume that consists of three pieces, ie corset, skirt and hat, this design is one of the easiest that you get on the web, but if you can not get more free tutorials and even video on youtube, I hope you like it.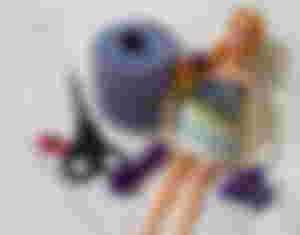 Materials:
Gold chandelier crochet thread

Knitting needle # 2.5 mm

Flowers

Buttons

Scissors

Needle and thread

And a lot of desire to knit.
Step by step

    The corset.
The first thing we are going to knit are 13 chains, in the first round we are going to knit 12 single crochet. We continue the second round making single crochet but without putting the needle in the two strands of yarn of the single crochet, we are only going to take the back strand, we continue in this way until we get the 12 single crochet stitches.
     Repeat the same process until you have 24 rows, which are approximately 10 centimeters long. Remember that not all of us use the same yarn or the same needle, that's why the type of knitting varies a little bit, but you must have your wrist at hand to measure every moment.
     Now we are going to knit low stitches on the sides and the top, if you want to place buttons you are going to make two buttonholes at the other end, if not you can leave it with low stitches to make it like a corset.

The skirt:
At the bottom we are going to knit two high stitch two chain stitches and two high stitches in the same place, leaving a space between fan and fan, you should have at the end about 12 knitted fans.
     We continue in this way for 2 more rounds, knitting fan inside the chain stitch space or rather inside each fan.
     Then we knit three rows of fan but of three double crochet, two double crochet and three double crochet. To finish we make 2 rounds of fan but increasing in 4 double crochet stitches two chains and 4 double crochet stitches. Decorate the border with embroidered details or simply with single crochet all around.
     At the top you can change the thread color and decorate with single crochet.
The hat:
The hat is very easy to make, for that we knit 3 chains inside a magic ring, then we knit 16 double crochet stitches, close the magic ring and close the round with a slip stitch over the third starting chain.
     Now we are going to knit increases of two double crochet stitches, one in each high stitch of the base and close the row with a slip stitch on the third starting chain. In the third and fourth rows we are going to knit a single crochet for each base stitch, we close with slip stitch.
     In the next row we are going to knit only single crochet, one for each base stitch, and we finish with what will be the hat flap by knitting increases of double crochet, that is to say two double crochets in each base stitch.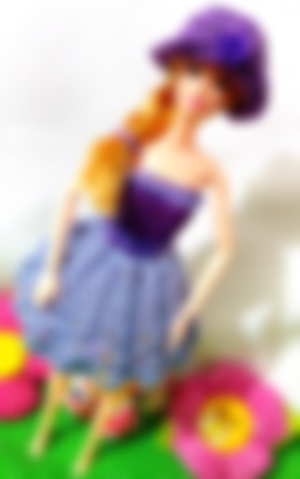 ---