How to make a mirror with flowers made from egg carton. "Recycling is a wonderful thing" try it!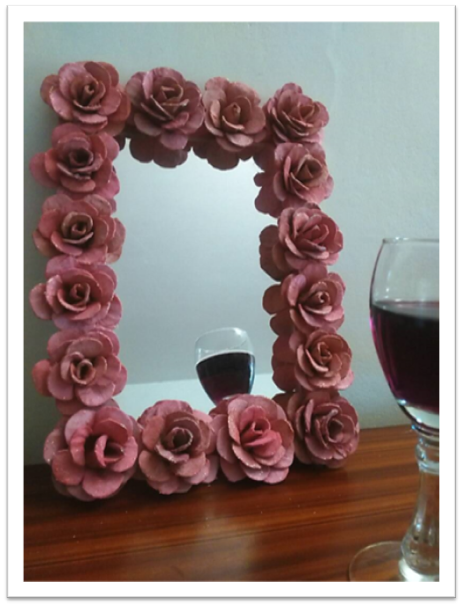 Recycling is something wonderful, it seems unbelievable how many people today practice it, with plastic containers are made beneficial things for the home, with the bags today are made beautiful wallets, recently I saw that there are also companies recycling newspaper, cardboard and many more things to make paper. I love all this because it is beneficial for the conservation of our planet, I wish more people in the world would stop buying so many things and dedicate ourselves more to conservation and have a simpler and natural life to be in harmony with the environment.
"A sustainable lifestyle involves adopting habits and behaviours that allow us to live sustainably by minimising our impact, using fewer natural resources, replenishing those that have been used and reducing our waste" Wikipedia.

Well friends, everyone knows that I love to do crafts, I love knitting, embroidery, sewing, but the truth is that I am a lover of projects that are easy to do, I don't like to complicate my life too much.
Recycling is to build something new from the things we throw away at home; I have always thought that recycling is very old, that is to say that it has been practiced since always; for example rag dolls or quilts made in the patchwork technique, they remind me of my grandmothers, nowadays this type of work is very expensive because they are made more commercially and industrially than with the heart. That doesn't mean that they are no longer beautiful, here in Venezuela rapo dolls are sold a lot in parks and typical villages and tourists buy them by the bucketload.
In my childhood I remember that my grandmother Evangelina used to cut squares of fabric of all colours and join them together to make beautiful quilts, one of which is made of jean and my mother still keeps it at home. Recycling is really valuable and has been done for many years.
Recycling step by step 🌺
Today we are going to do something with those egg cartons that usually end up in the rubbish. It is a mirror decorated with flowers, very easy to make. So let's get to work my friends.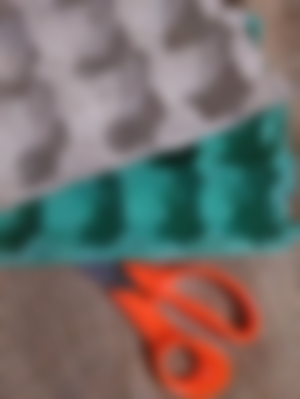 Materials:
Egg carton
Cold paint
Scissors
Mirror
Cardboard
Silicone
---
The first thing to do is to cut out the cardboard until you get the shape you see in the image, but do it very carefully so as not to waste the material.
Cut out the shape of the flower with 5 petals each, so that the circular shape is well cut out; bear in mind that the flower can be made up of 3 or 4 of these figures.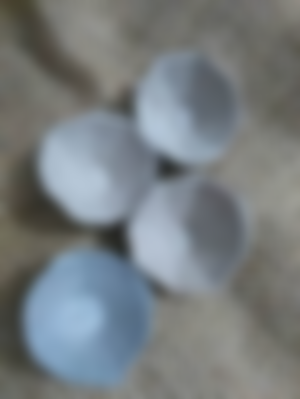 We make a mixture of water and cold paint in the colour we like best (watercolour type) and with the help of the brush we paint, we must not dip the brush too much in the mixture so that we do not deform the cardboard. Then we put them in the egg carton we have left so that they don't lose their shape. I put the fan on them so that they would dry more quickly and went round and round.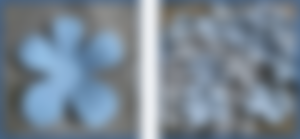 Then we cut a piece of cardboard a little wider than the mirror, and this is where the flowers will be glued. If we want, we can paint it to give it a base in the same colour as the flowers.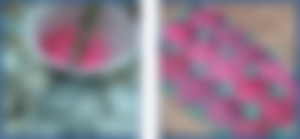 With the help of the silicone we glue the petals, and we give the curved shape with a pen or a brush, we must do it carefully so as not to break the cardboard.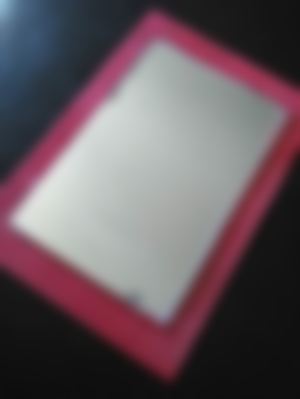 When we have everything ready, we put some silicone on the back and stick it around the mirror.
To give it a little more shine I have painted it a little with gel frosting.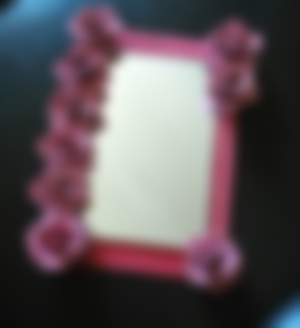 And what do you think of this craft? I am in love with it and I have it in a special place in my room, I love to see it and know that it was made with my own hands. I hope you liked it and that you put recycling into practice my friends.
"Because there is no planet B"
---

Translated with www.DeepL.com/Translator (free version)
Sponsors of carolinacardoza