How to improve interpersonal relationships?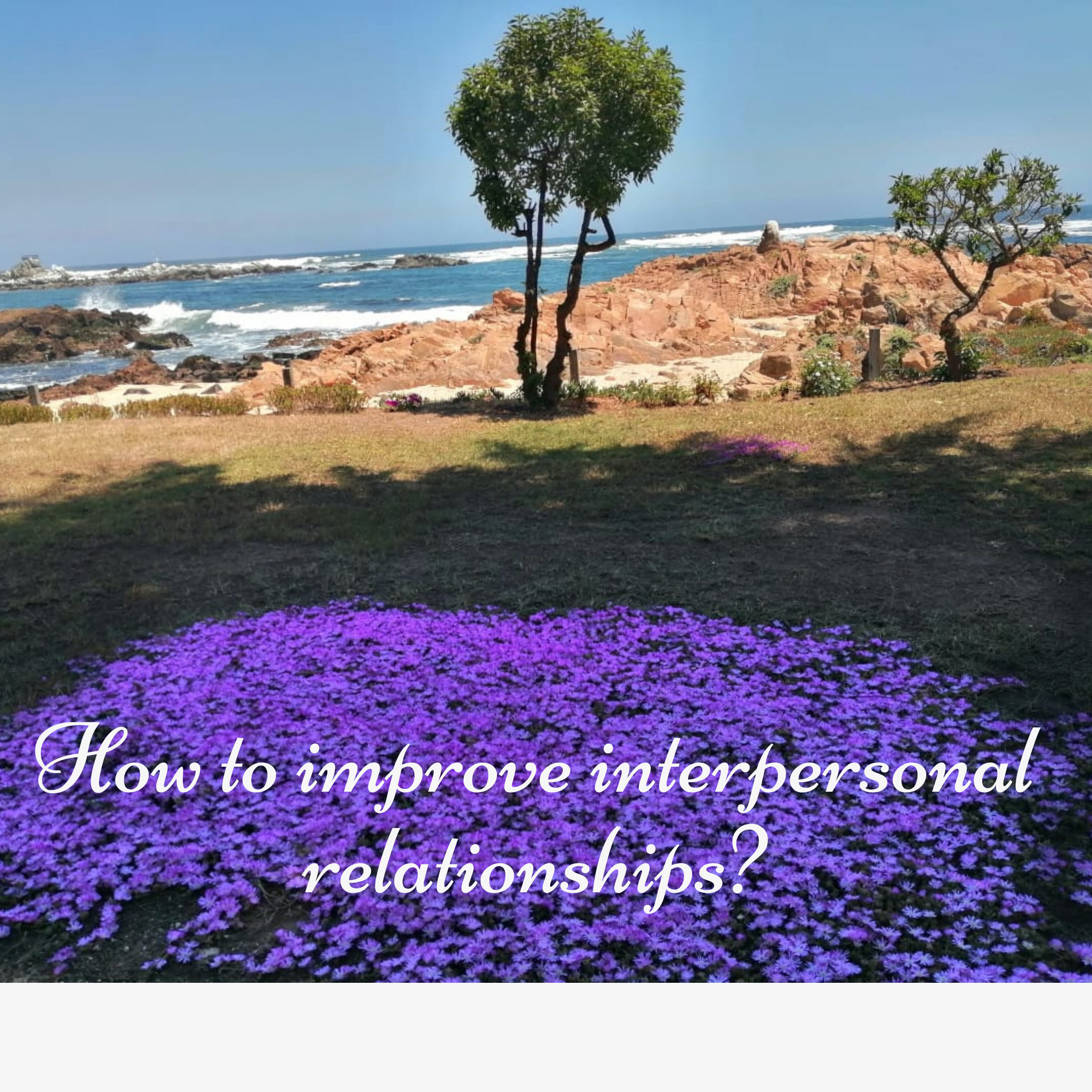 Tell me what quality of interpersonal relationships you have and I will tell you if you are a happy person!
Today I would like to take a few minutes of my writing to talk about the need to establish good interpersonal relationships with others; I insist on this topic because I am completely sure that to the extent that we have good, healthy and functional interpersonal relationships, to this extent we will be able to be happy.
Many human beings came into this world but do not know how to enjoy life, because they do not want to relate to the person next to them, nor to their family, work colleagues or anything else. And when I talk about relationships I don't mean sex relationships or anything like that, I want to make this point very clear. Relationships are all those we have with our dad, our mum, our brother, children, friends. It is good to constantly ask yourself if the relationship you have, whatever it is, is adding value to your life and if it is helping you to get ahead or if it makes you happy.

To do this you have to take into account certain essential points, such as having self-control of your emotions, that is to say, you have to make your emotional intelligence grow; how many times by not knowing how to control ourselves we hurt the person next to us, whether it is our mother for example, who is the person who puts up with everything.
I bring up this comparison because this morning I sat down to talk to my son Israel, who is 20 years old and although he is a very good son, he often forgets that he owes respect to his parents. Today's kids live immersed in a mobile phone, they don't want to listen to you and they want to be right all the time, accusing you of being old and everything you tell them is already repeated. That hurts me, because all I want is for him to be a good boy who does things right.
Without realising it, Israel is easily and frequently making mistakes of forgetfulness and before a major incident happens that we have to regret, I preferred to sit down and talk to him; luckily I think he understood me and we came to a mutual agreement.
My intention is for my son to feel that he is very important to me, he is very valuable and I want him to be very aware of that in his life.
We definitely can't let our impulses get the better of us and make us make mistakes. Many of the problems we have with our partners, with our children is because we don't know how to control our emotions and that's why sometimes you do things you don't want to do, that's why in relationships it's good to know that there are limits and it's good that there is communication to grab hold of when we have things to clarify.
Many times I have felt anger, I have felt like saying things that offend and hurt the other person, but if we have emotional control and we know that there are limits everything will be fine; so remember that we must grow in emotional intelligence.

Another reason to have a healthy interpersonal relationship is to have trust, if people don't learn to be trustworthy and have confidence they are not going to feel joy, happiness, and joy in a relationship. It is true that in the path of our life we will meet many characters that the only thing they know how to do is to feed mistrust, so if one day you meet them in your path, simply take distance and activate the functional relationship, that is to say good morning and goodbye.
Trust is not just anything, on the contrary, trust is fundamental to relationships; I invite you to allow yourself to be who you really are, to let people know where you stand, that you are reliable, respectful, serious, friendly, sincere.
Human beings live in constant change, we change all the time for various reasons or circumstances, we are not the same when we are young as when we are already married, with children and work. That is why I invite you to adapt to changes in interpersonal relationships. Stop suffering for that friend who no longer shares with you as he or she used to, face the situation and adapt.
It has happened to me, I have a friend who I have loved very much since we were little girls, we grew up, we are comadres, but since she left the country everything changed, I don't know if it's because we didn't know how to maintain our friendship over time and now everything is summed up in a short greeting of happy birthday, Mother's Day and Christmas. For my part I have looked for her, but one does not know what has happened to her over there that she no longer has time for this humble servant, so for some time now I have taken the decision to let time decide, but yes, from my part all my heart and my love is open for when she decides to return.

The world is no longer the same, situations have changed; being married for a year is not the same as being 30 years old, being the newest in a job or in a school is not the same as being the oldest. So you have to adapt to change.
So I invite you to reflect a little on this point, if you are one of those rigid people who do not adapt to change, you will generate a bad atmosphere and you will live with feelings of anger and pain.
Good communication is knowing how to talk and how to listen, you cannot mistreat the people you love, you have to treat them with love, with affection, with gentleness, it is important to be concrete when talking, not to extend yourself because that bores and tires the person on the other side, but it is also important to listen to the other person, ask their opinion, let them speak, let them express themselves, let them express what they have inside. Don't interrupt in a rude way, trying to impose your will. Today I invite you to practice communication and in this way you will foster a better sharing and find a better way in the relationship.
---