Happy Women's Day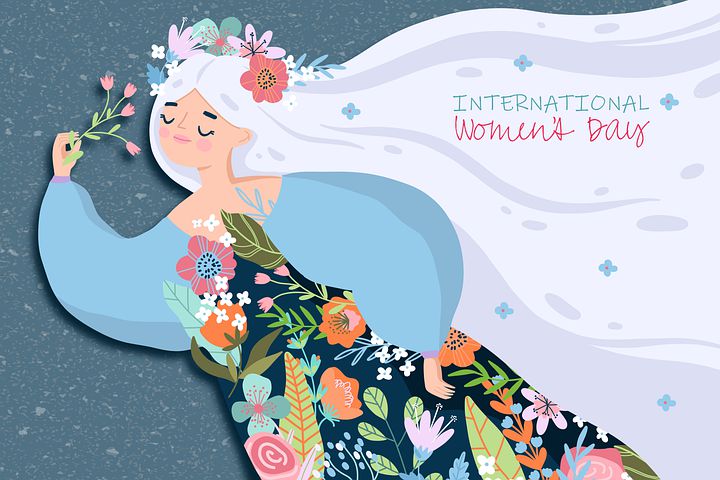 In my life I have been able to meet wonderful women who have been part of my short list of good friends, many of them I remember from my childhood, others I met in my work and others where I have lived. Life also gives you to meet women who are an example for society and have inspired others to follow their example and leave a footprint on this planet.
Today I would like to dedicate my thoughts to those women who have stolen my heart and in turn write them in these pages where they will be kept forever.
MY MOTHER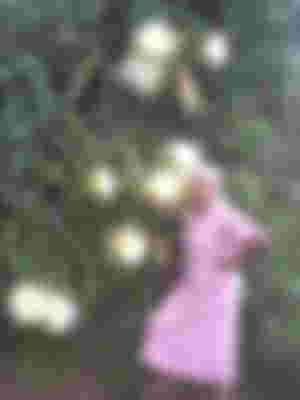 I would like to start with my mother, she has been everything to me, she has been a clear example of who I wanted to be; under her rules that founded a solid foundation where the principles and values that I now pass on to my children grew. My mother was a woman of little education, but the university of life taught her to raise 12 good, honest and responsible children. She and my father gave us a warm home, there was never cold or hunger, the truth is that I don't know how they did it, but I would have stayed there forever.
---
My sister Gloria
Some time ago I told you a little about her, my sister was born two years before me, that almost equal age has helped us a lot to get along and understand each other. With her I only remember good things in my childhood, games, laughter, learning. Then life separated us for a few years but then when we met again she came with her son Bryan, a beautiful baby who I helped to raise. Unfortunately, life brought us together to live the worst chapter of our lives, to see Bryan, only 5 years old, suffer from cancer. Together we fought the battle and gave him everything we could to make his life more bearable, always with the hope that he would be cured, but it was not so, God took him away on March 3rd when he was 8 years old. I say and make reference to this because it is not easy to love someone so much and see them suffer without being able to do anything to save them. My sister suffered so much, I saw her fall one day in pain, but in an instant put a smile on her face to make her son happy. That's how a woman is, she endures, resists and does everything because she is a woman and we are born with an armor in our hearts to endure and not to burst from so much pain.
My friend Gladys.
I think I will never get tired of talking about the friend I had since my childhood, with whom I spent the best moments of my life, my comadre, my sister, my accomplice. Sadly Gladys is no longer around, she had to go far away to be able to get ahead with her children.
Gladys is the nicest person I have ever met, she was always there to help, to cheer you up and also to spoil you. Although she didn't talk much and hardly showed her affection, it didn't matter, I felt her affection in other ways.
Today I would like to feel her close again, to have her next to me and take the opportunity to tell her how much I love her and how much I thank her for being my friend.
My coworkers
Many of you know that I was a police officer and now I am retired from that institution; that career led me to meet many women who worked with gallantry, impetus, honorability and honesty. Many of them gave up providing security for their own families to come to a city to provide security for others who were not their own.
Many of you do not know or can not imagine how many times we left our children in discomfort, we stopped attending their events and meetings because we had to go to work, in many cases to guard the acts of others while our children are with the aunt, sister or cousin.
I remember when Carnival would come and I would leave my son Israel's costume ready to be taken to the park, and I was in a completely different park, missing those beautiful moments in a child's life.
No one perceives these things from a policewoman who is also a mother, a wife, a daughter. We policewomen are warriors, they also feel and have a family to fight for. She risks her life to safeguard the lives of other ordinary citizens.
MY life has given me the opportunity to meet nice people but friendship does not come so easily these days. When I moved to my new home I met two incredible women, I recently told you about one of them, my friend "Romelia" who God took her to heaven in her sleep. We all knew that could happen since she suffered from a heart condition, but one hopes that it takes time for that to happen. Romelia and Petra were my great friends in these 17 years and I thank life for having known them and shared everything with them.
Frida Kahlo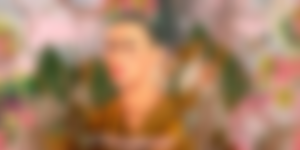 Finally I would like to name those characters that history has given them a place for the world to know about them. I know there are many but I would like to talk about Frida Kahlo, she was an artist who revolutionized painting with her paintings. I see myself reflected in her in certain points because even though her whole body was in pain due to the accident she had and because of a disease in her body, she tried to go on and until the last day of her life she fought against that disease.
Despite this situation he continued painting and that pain was reflected in his paintings. It is very difficult for an artist to want to do so many things and not be able to because her body does not respond as she would like. I reflect myself in her because years ago I was diagnosed with a disease called fibromyalgia, a disease that attacks your whole body with a lot of pain and the only way to deal with this disease is with the mind, although it has cost me a little, I try to move forward and not pay attention to it.
Every woman feels and suffers things, I think men should understand them a little more, respect them and help them as much as they can. It is sad to see how respect for women has been lost.
---
---
https://pixabay.com/es/images/search/dia%20de%20la%20mujer/
https://www.acciona.com/es/actualidad/noticias/madrid-acoge-exposicion-vida-obra-frida-kahlo/
---
Sponsors of carolinacardoza
---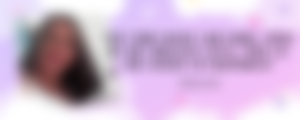 .