Happy birthday Fabian, we love you very much and wish you success in everything you do. ❤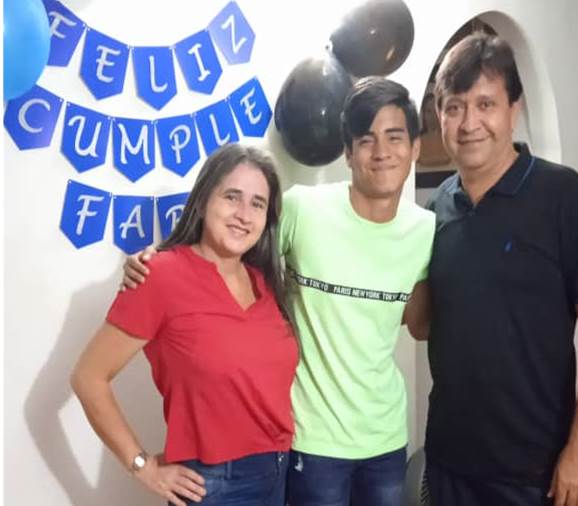 The day arrived and my son Fabian turned 16 years old, since that day will be the only thing that was talked about at home, like every boy Fabian is anxious to grow up and be independent, and I like every mother does not want their children to grow up so fast to have more time with me.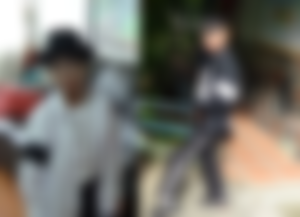 Before I continue telling you about this day, let me tell you a little about who Fabian is and his personality. Fabian is my second son, he is a very happy, very active and intelligent boy. I have heard nothing but good things about him from neighbors and teachers. He has shown to be respectful inside and outside his home.
My son Fabian has also proven to have artistic gifts and it all started when he was 4 years old when by chance a DVD came home with videos of the recently deceased Michael Jackson. He watched it so much that he learned the steps and wherever he went he just wanted everyone to see him dance.
At first it was funny to me but then people had changed his name and the teachers at school wanted to take him to perform at various places as an all-around artist. From there the doors were opened to a world that I never thought I would be involved in and as a mother I just had to support him and take care of him.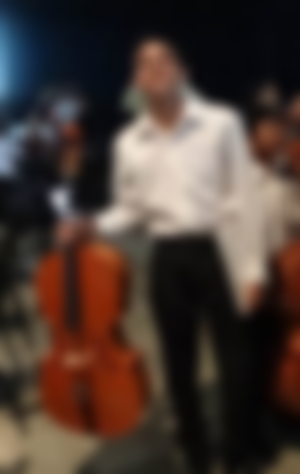 Later he joined the Venezuelan Children's Choir System and then the orchestra where he played in Chelo. Fabian is now in another stage of his life since he wants to be a singer, so far he has written his own songs and every day he prepares himself to achieve his goals.
As you can see I am proud to be his mother and I could be sitting here writing for hours about how much Fabian has done in his young age but let's get back to the topic that brought me to make this post today.
Fabi turned 16 years old this Monday February 15th, since a week before we have been buying some things to celebrate this day together with some friends and neighbors. So we went out to buy vegetables to make some sauces, he also wanted to make some pizzas and make a delicious chocolate cake.
Clothes were also important since he wanted a flannel and some new shoes, so we went to Caracas on Saturday to see what we could buy. On this trip I took the opportunity to buy some balloons and frosted foami to make a small decoration. Everything was very simple but made with a lot of love.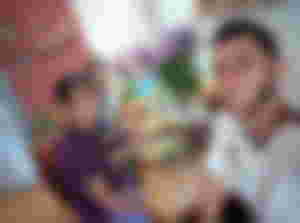 That Monday we got up very early and while it was time for him to get up we made him a delicious Creole breakfast, as soon as he got up we all sang his birthday and hugged him a lot. At the same time some neighbors came and brought him a mini cake and also congratulated him. The day went by with laughter, phone calls and congratulatory messages.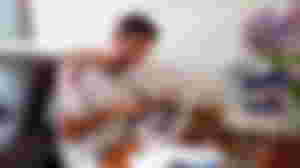 His brother Israel made the decorations and arranged the whole house to open up space so we would be comfortable in case people wanted to dance. Meanwhile I went into the kitchen and made her a cake. My husband also had some responsibilities such as buying the drinks, ice and some soft drinks to offer to the guests.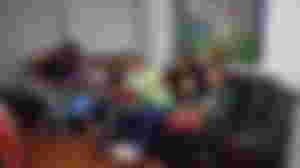 The night came and everyone arrived at the appointed time, I can only say that we had a great time and I want to give infinite thanks to God for having given me the joy of celebrating one more year of life.
Now that everything is over, I can only relax and continue to support him so that he can achieve his goals; he is really more focused every day and proves to be a mature boy for his age. Sometimes I would like to stop time for them to stay with me a little longer but we all know that children are not ours, they have to leave the nest someday and form their own destiny.
Whatever happens, I will love and support you forever;
God bless you Fabian, I love you!
Images taken with my Kronos-net/https://www.deepl.com/translator cellular camera.