"D`todo un poquito" "My favorite bakery, I recommend them because everything they do is excellent.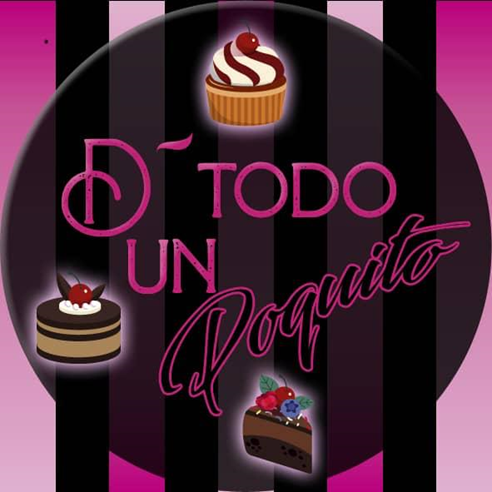 Greetings dear friends of #Read.cash, a few days ago I am telling you a little more about my life showing you my favorite places to buy the products that I love. Not only I would like to show you the places where I buy food I think later I will show you the markets where I buy my fabrics, my wool and soon I will show you the most wonderful store in Caracas to buy Christmas ornaments. You don't know the beautiful things you can find there, I have already saved a few pictures I took last week and today I plan to go back.
But today it's the turn of "De todo un poquito" my favorite cake store, if you see the images of my post and want to know more about this special place, don't miss this interesting interview I did with its owner and friend Anabel.
Entrepreneurship in Venezuela in times of Covid
Did you know that Venezuela is being studied by many economists around the world because they can't explain how we have survived so much hyperinflation. Well, here we can definitely say that "the more crisis, the more entrepreneurships are born".
Without going too much into the political issue, I can tell you that those of us who are here do not lose hope of one day seeing our country strengthened and much better than it was before. But while that happens we do not remain with our arms crossed, because now there is a future for a while. Many young people are starting their own businesses with a simple cell phone and a small capital. In the meantime, we women are still in the kitchen and in the sewing workshops but creating, designing in a better way.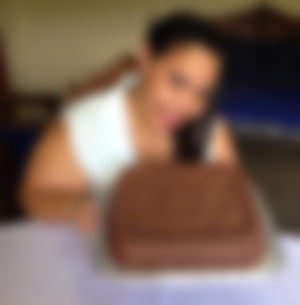 Let me introduce you to the culprit of my extra kilos
Anabel is my friend and neighbor of many years who has always been a lover of baking and crafts; she is currently a teacher in a school very close to where we live since I met her she has made cakes for my children and I love them because they are very beautiful and colorful. Before introducing them and telling them about her business, I asked her permission to take her pictures and did a short interview with her.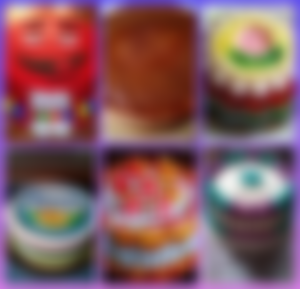 She tells me that she always loved making cakes and crafts, something she learned very well from her mother. When she didn't know about something she researched it, but since at that time there were no networks or internet, she enrolled in courses and prepared herself more and more every day. This is how he built up an exclusive brand.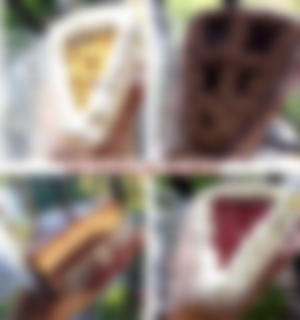 Business in times of pandemic
Just like Gabriel García Márquez's title "Love in the time of cholera", this homemade business "D'todo un poquito" was born. She tells me in my interview that due to the pandemic and the situation of the country she had to reinvent herself to obtain extra income that would allow her to take care of her home since she is a single mother and also takes care of her elderly mother. Many people encouraged her to carry it out since we always praise her for her work, which is really very good.
This idea did not take long to develop, after the first two weeks of confinement the idea became real. Now she no longer sold the whole cakes for birthdays or parties, but began to make them in portions of all kinds of flavors, such as soursop, parchita, strawberries. Then came the chocoquesisillo and chocolate ones, you don't know how tasty they are. Just remembering them makes my mouth water.
Then when she saw that her clients increased, her daughter created this commercial logo to promote herself more on social networks, especially Instagram. She wants to reach many people and grow her business.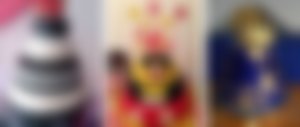 When I asked her how she sees herself in the future with her brand, she told me that she would like to be well established in the area so that when she retires from teaching she can have a business that can eventually serve as a livelihood for her family. She also told me that she loves to make happy the people who order her toppers, decorations, cakes, mini pizzas and many other things.
Now I am Anabel and D`todo un poquito's number one fan, I admire her because despite the circumstances she has gone through, she has not let herself get discouraged, she has fought to help her daughter and her mother who suffers from Parkinson's disease. Anabel is a teacher in a children's school and always stands out for the things she does. As a friend she has been a great support at all times. The truth is that I am proud to sponsor her work today and to show the world that here in Venezuela there are also people who work and move forward.
If it provokes you something you can get her on instagram and facebook.
---
---
Sponsors of carolinacardoza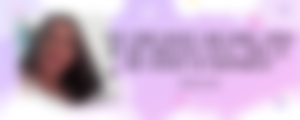 All images are property and authorship of my friend anabel who authorized me to use them in my publication.