Discussing with the children
We have always heard that the family is the basis of society but how difficult it is to maintain a family where everyone thinks differently and you have to respect everyone's opinion.
A few days ago I had a discussion with my son Fabian, apparently I want to impose my will, that is his criteria, his point of view on the situation, but instead I am the one who thinks that I can not let my son want to do his will.
How difficult it is to raise children, it is not easy and even less so when they are going through adolescence. At this stage young people are very concerned about what their friends will say, they compare themselves a lot with others, they want to be fashionable, sleep late and the worst of all and the main reason for my annoyance is that they do not want to leave the cell phone at any time.
With my son Israel it was more different, Israel has a different character than Fabian, he is more respectful and intelligent. I say this because Israel has been able to get along with me and learned that negotiating things is better than demanding without giving anything in return. On the other hand, Fabian has always been more impulsive and very quick to say things that can be disrespectful just because he wants to be right.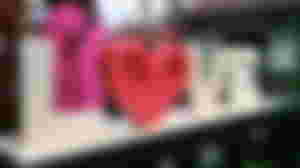 The situation was as follows: Fabian wanted to go to a friend's 15th birthday party and I didn't want him to go because here we are in a situation where we must take care of ourselves, no one is exempt from getting infected and now we are not for parties. That was basically my answer, but he did not understand it. From then on, the annoyances started, the bad faces, the bad things.
I understand that Fabian is a boy who has all the energy in the world, who wants to go out, explore, have his girlfriends, his friends, go to high school, share and a lot of other things, but what can I do if the situation we are living with Covid-19 is difficult. I remember he told me why? That he was tired of this confinement, that he was tired of living like this and that made me very sad. I don't know how to explain things to him, I don't know what to tell him. For some months now I have been telling him that we must pray, that we must all pray to God so that this pandemic will go away and we will not have any more deaths in our families, I have also told him that soon the vaccine will arrive in Venezuela and they will give it to us, so we can all go out in the street without fear and we will be able to share as a family again as it used to be.
I don't know what else to tell him to lift the spirits of a boy who had and still has dreams and illusions of being a singer, who wants to go out and express all his feelings on a stage, sing, dance and eat the world. I am a witness of how much Fabian has struggled to achieve his dream, he has written beautiful songs, reggaeton, bachata, romantic and has done well in social networks, but it is something that overcomes him and frustrates him not being able to do what he had so much planned. I listen to him talk about how he dreams of his life, I listen to him talk about projects and I only pray to God that he does well.
I always tell him the same thing: The world is paralyzed, you have to wait, God knows why He does things, God's timing is perfect, be calm!
Many times I get him to calm down and I give him examples of things that have happened in humanity such as the World War or the Holocaust, I think that these comparisons, although they are very sad, make him realize that he is selfish in his way of thinking and he calms down.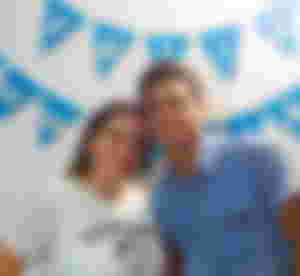 And here I am, thinking about whether to let him go to his friend's family reunion or not. It's a dilemma I have to resolve between now and tomorrow. What gives me confidence is that my son is going to a good family home, I also know that my son can take care of himself and stay away from others. I will tell you later what I did, it is really not easy to be a parent at this time.
I am just a mother and I want the best for him, I want to take care of him and take care of us, I don't want to impose myself, I just want to do things right. I say see you soon friends, take care of yourselves and let's go ahead, life is beautiful if you know how to lead it.