🍯 🍗 Chicken in Parchita or Passion Fruit Sauce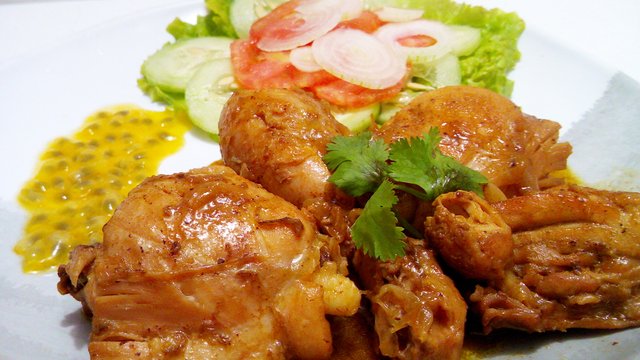 Hello my dear friends of #Readcash, delighted once again to be presenting you today an exquisite dish, a delicious recipe that you will love and will leave you licking your fingers.
Hello friends, cooking this day was fun, easy and fast. I want to tell you first where I got the idea to make this dish. It turns out that my son Fabian is a lover of this recipe and he always asks me, Mom, when are you going to make the chicken with parchita again? You don't know how many times I have heard that in the last few months, the truth is that to make this dish is complicated because sometimes when I have the chicken I don't have the parchitas.
My son Fabian tasting the delicious chicken.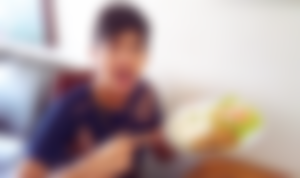 I learned to make this dish when I worked at the police station, Grandma Mirta worked there and she was one of those people who knew everything and although sometimes there were no ingredients, she reinvented the recipes and added a lot of love, that's why everything was always very tasty.
In the last few days we bought some really good parchitas at the market, they are really good because from just one parchita or passion fruit I can make a pitcher of juice.
>This fruit contains vitamins such as A, B vitamins (B2, B3, B6, B7, B9), C, E and choline. Its mineral content includes calcium, phosphorus, iron, potassium, zinc, magnesium and selenium.
To combine chicken with parchita is to integrate the sweet with the citric or the sweet with the salty. Almost all of us eat chicken protein once or twice a week, that is why we should vary the way we cook it so that we do not get bored or bore our guests, and what better way to do it than integrating it in a fun way with a tropical fruit.

Ingredients
- One chicken
- One parchita or passion fruit
- 3 onions
- Butter
- Salt and pepper
- sugar
- Wine or beer
To accompany a fresh salad and white rice.
Hands to the pots

The first thing we are going to do is wash the chicken and leave it for a few minutes in vinegar to remove any impurities it may bring, then we wash and put salt and pepper.
In a large frying pan or pot, melt the butter and add a spoonful of sugar.

Fry the chicken, but not completely, until it browns on both sides, for that I invite you to turn it every now and then and rub it against the pan so that all the color is impregnated to the chicken. In the meantime, blend the parchita to obtain a glass of juice (reserve).
When all the chicken is ready, set aside and fry the onion cut in julienne strips in the same oil that was left in the pan until it caramelizes.

Add the chicken and add the juice and a cup of beer, let it cook for about 15 minutes over medium heat with the lid on the pot so that everything cooks and the juices stay inside, then remove the lid and let it cook for about 5 more minutes so that the juices dry a little and form a spectacular sauce.

The final result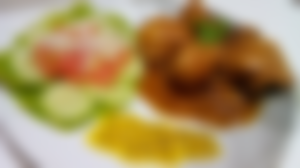 This mixture of flavors is very rich, the acidity of the parchita and the sweetness of the honey makes an explosion of flavors in your mouth and after you try it you just want to eat more.
My son Fabian not only ate the delicious chicken but today I took the time to show him how to prepare it.
I hope you liked this preparation and prepare it at home, then let me know how it turned out.
---
Sponsors of carolinacardoza
---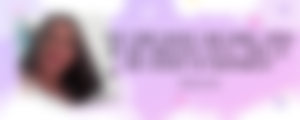 https://www.deepl.com/es/translator