Celebrating children's day with my family and knitting some shoes for the youngest of the house.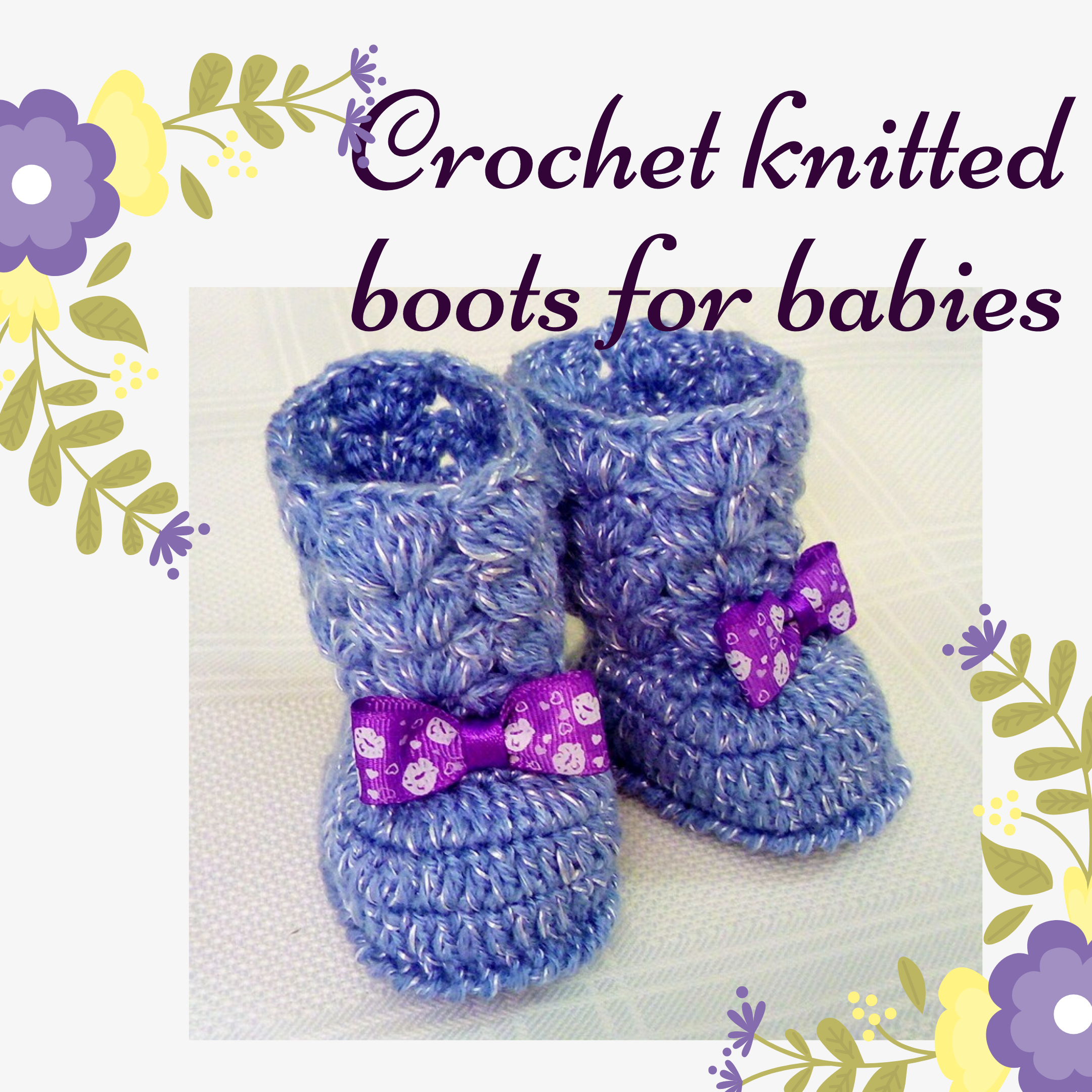 Very good morning my beautiful people, this weekend was full of beautiful moments, lots of laughter, joy, reunions, delicious food and much more. Since Saturday we gathered as a family to celebrate children's day at the pool; children deserve everything beautiful and nice that one can give them because they are our joy. Although my children are grown up now I have many nieces and nephews to spoil.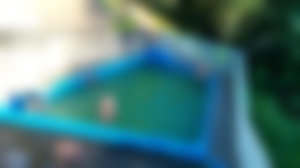 Just today I come to present a gift I made for the youngest of the house, my niece Andrea Valentina, who just turned 3 months old and is more beautiful than ever.
The gift for Andrea is a pair of lilac crochet knitted high cut boots; to knit them I used araña bebé wool and a 2 ½ m.m.sa needle.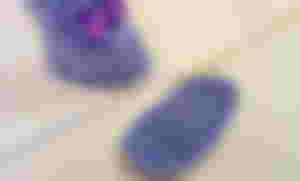 1st v. We start with a sole of 15 chains, we count in reverse until the fifth chain and there we make a high point, from there we weave high points until the end. When we reach the last base chain we weave 6 high stitches in that same place, we return with high stitches and repeat the same at the other end, that is 6 high stitches in the last base chain.

2nd v. We lift 3 chains and continue with high stitches until we find the 6 stitches we made at the other end, in each of those stitches we are going to make increases, that is to say 2 high stitches in the same stitch, in total we should knit 12 and continue our return with high stitches to repeat the same process at the other end.
3rd v. We make 3 chains and continue with a high stitch in each base stitch but with the difference that we are going to take only one thread, that is to say the one that is backwards in each base stitch, that is going to help us form the height of the shoe.

4th v. Now we follow this normal turn with a high point at each base point and always close with a sliding point.
5th v. We make half stitches and when we have done it halfway we are going to bend the shoe as you can see in the image, from the other point is what is going to do the front of our shoe, we are going to count 10 points of base, that is to say that there will be 10 points to one side and 10 points to the other, in those points that you have just counted we are going to make decreases of high points. To do that we must make a high point without finishing, then we made another high point in the next point of base but without finishing, now we should have 3 threads in the needle, then we take thread and we took by in the middle of these 3 threads to form our first decrease, thus we continued until making in total 10 decreases. Then we continue again for the whole lap with half stitches until the end.
6th v. We make low stitches until we reach 2 base points before where we start the decreases, apart from that we weave half stitch decreases, if it is very complicated or you do not know how to do it you can see tutorial videos on YouTube that will help you a lot.
7th v. Let's weave low points all over the lap, one low point on each base point.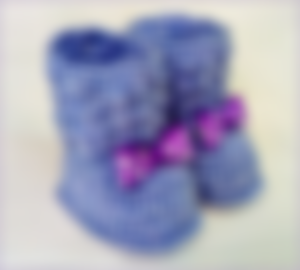 Point-rice.
It is formed by knitting 4 high unfinished stitches, when we have 5 threads in the needle, we take thread and take out in the middle of all at once, we knit 2 chains and repeat the rice stitch, then a separation chain and knit again the rice stitch in the fourth base chain, in total I made 7 stitches in the whole lap, so we keep repeating as many laps as you wish, I only made 4 for newborn. On the edge of the sole I made a stitch that they call "back stitch" but you can decorate it as you like.
---