Andean cakes. From Venezuela to the world.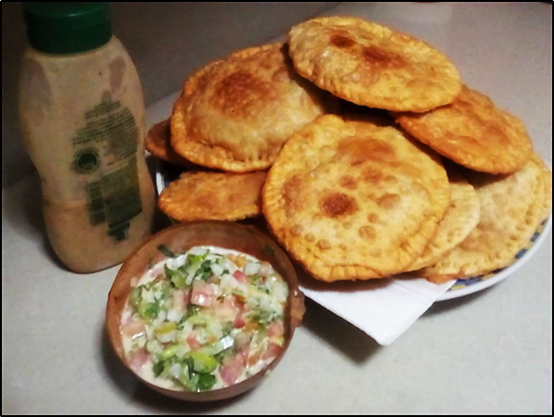 Greetings to all my dear friends who love the good and varied food of the world. I hope you don't have too much appetite today because I don't want to be guilty of making you feel hungry when you see these snacks. Today I want to show you a delicious recipe that is a tradition at home and every time I make them I put so much love into them that they are super tasty.
These are Andean cakes, which we traditionally eat for breakfast; they are made with wheat flour and can be fried or baked.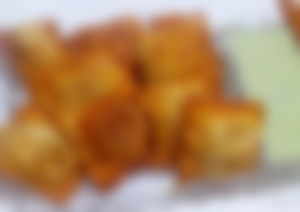 The Andean cakes are an unmistakable mark of us from Tachira, we were raised with them since we were children, we get them in every town, bus stop, school canteen and more.
Tourists who come to visit us fall in love with such an exquisite snack, every time we sit down to eat cakes we can eat up to 10 in a single moment. Their dough is soft and their filling is tasty, they are made with cheese, ground meat, chicken, but the typical ones are the ones with ground meat and rice. At the table you can't miss a rich garlic or chilli sauce, and to drink you can ask for oatmeal or panela water.

Venezuelan cuisine is very rich and varied, so without further ado I invite you to follow this step by step.
How to prepare

* The first thing I did was to prepare the filling, for this I cooked a ground beef well seasoned with tomato, paprika, onion, chives, garlic, a touch of salt, pepper, Worcestershire sauce and marinade to taste.
* The secret of the ground beef is to make sure it is very dry, and then combine it with a rice that is very loose, for this I recommend subtracting water from the rice at the time of cooking.
* When you have all this ready, chop two boiled eggs into squares, stir and the filling is ready.

* Place the flour in a bowl, making a hole in the middle, add the butter, two eggs and salt, mix well and add water little by little until it forms an elastic dough, knead sufficiently, until you obtain a very soft dough that does not stick to your hands. You can knead on a work surface, sprinkling wheat flour on the surface so that it does not stick. Leave to rest for 30 minutes.

* Roll out the dough with the help of the pasta machine or with a rolling pin, add the filling, place the other layer of dough and cut with the help of a cylinder or Chinese rice pot.
* Finally, seal the edges by pressing with a fork and fry them in plenty of hot oil.

Chili sauce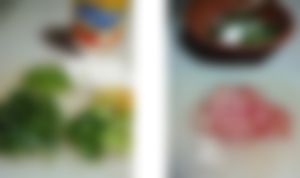 The chilli sauce is a recipe that comes from the Colombian gastronomy, it is called "chilli" because it can be very spicy or mild according to your taste, we can also add onion, tomato, coriander, spring onion, salt and lemon to taste. If you prefer you can change the lemon for vinegar.
Final result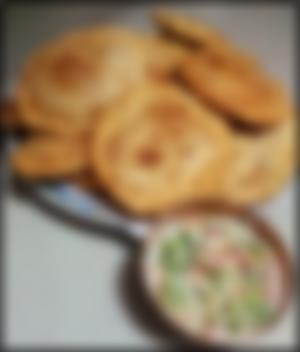 Tachira's gastronomy is varied, very rich in flavours and the typical towns like San Pedro del Río, Peribeca, La Grita, Táriba, are not only beautiful places but also offer you a warm and cordial treatment, always with a smile on their faces. I invite you through my post to visit my Andean land and enjoy my beautiful Venezuela.
I hope you enjoyed this delicious recipe and see you in a future post.
---
Sponsors of carolinacardoza
---