I was watching how bright the moon is a while ago. Counting the stars and trying to connect to make some stuff but everything feels quite hard. I just got dizzy for doing nonsense. I looked up at the sky for a long moment then suddenly my tears fell slowly to my face without hesitation. I don't know why if I'm just tired or what. I really don't know the reasons, all I know is I am in pain.
The burden that I was keeping inside is like lifting the heaviness of something that weighs too much. It also looks like eating your soul.
"We are so addicted to our thoughts. We cannot change anything if we cannot change our thinking."
That's the ending line of the story that I was reading, I fix my things and get ready to go home I realized that I should change my mindset on how to look at something, then I tried to look up and the sky again and then I was shocked when I try to connect the stars then make a heart shape and a smiley emoji. Maybe it depends on your mood, I guess.
Walking through the big dancing trees together with the bird's rhythm is just perfect for a peaceful and extraordinary place. Being myself and enjoying my time is my favourite thing to do.
Reading books while leads me to a portal the goes to the other side of the dimension of their realm, fantasizing everything but I should stop daydreaming coz it only happens in the world of fiction.
Way to go home while daydreaming about the book that I was reading earlier made me bumped into something hard.
"Oh it hurts man, sorry" - he said
Is he human? I won't deny the fact that he is a perfect body by scanning him up to down... and back to the center of attraction, his eyes were greyish-blue, pink lips and... Suddenly hears a snap oh shoot, I'm dead for examining him >_<
"Are you okay? "
"Uhm... yeah yeah, I'm good sorry for bumping you tho, I was thinking of something and I didn't realize that there a person on my way." Stop staring at me, please.
"Okay, then." he just smiled and pat my head. What was that for? I'm already at my bed thinking about that guy who just pats my head and smiles sweetly at me and suddenly fell asleep. ('-')
~~~~~~~~~
There was a girl who caught my attention while I was walking on my way home. The girl is sitting on the grass while looking at the sky, she looks calm, sweet but her smile faded away that fast. She's ready to go and she almost caught me. That's why I decided to walk fast but suddenly bumped into someone, ugh what a lucky day for me isn't it?
I tried to check out her if she's okay but I was surprised that she is the girl that I'm watching earlier. And oh, she's looking at me like scanning through my whole body, is she going to report me to the police? Did she saw me staring? Doomed. Rip self.
Are you okay? - I asked her
"Uhm... yeah yeah, I'm good sorry for bumping you tho, I was thinking of something and I didn't realize that there a person on my way."
What? Oh lucky enough, she didn't notice me.
Okay, then. I pat her head and smile to her, damn she's pretty. (*-*)
-End.
---
Extra~ extra ~extra.
Sa Ilalim ng puno ay tahimik na nakatanaw sa kalangitan na para bang sa bawat pag ihip ng hangin na humaplos sa aking mukha at pagsayaw ng aking buhok ay sadyang napakasarap sa pakiramdam. Tila para akong niyayakap at dinadamayan sa aking nararamdaman na hanggang ngayon ay hindi ko maunawaan.

Napaka payapa ng kapaligiran ngunit ang isip ko ay sadiyang naguguluhan. Bakit ang hirap at ang sakit sa pakiramdam? Sa totoo lang hindi ko maintidihan, sa aking luha na sa bawat pagtulo ay nag uunahan hindi ko na rin alam dahil sa tuwing maglalakas ng loob ay parang walang may paki alam.

Kinuha ko ang libro na aking dala-dala at nag umpisa sa pagbabasa. Muling tumulo ang luha sa bawat pahina ay sadyang nakapagtataka mgunit ramdam ko na parang kami ay iisa.

Sa bawat pahina ay may saya. Subalit may kapalit na luha at hinanakit sa para sa iba.

Sa bawat pahina, hindi laging ikaw ang bida. Sa bawat pahina hindi ka nag iisa. Hanggang saan pa ba?

Ang aklat ay nanatiling bukas pa, walang katapusan at blanko ang huling pahina.

Dahil ikaw mismo ang susulat sa sarili mong libro, hawak mo ang balaraw na siyang magtatapos nito.

-carisdaneym
Author's Note:
Thank you for reading, God bless! :)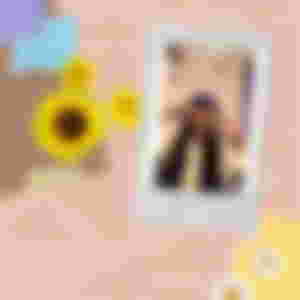 Ps. just trying to mess up with my avid readers 🤣