This is always happening to me, I am used to writing my thoughts when midnight comes. Most of my article here is written when I need to express myself and make me feel at ease especially in the middle of the night.
As long as I wanted to sleep, my deepest thought is tormenting me again and again. It is not like I have a huge problem, it's just me who constantly try to awaken my mind to speculate something that will drown my inner self.
I am wielded to encouraging people to achieve their goals, inspire someone who has the potential to become a better person and motivate them as long as I can. However, I forgot to remind myself that somehow, I need to take a break for something that will surely make my predicament harder than I thought.
I don't know why I feel like this, I have a complete family and we're still okay, we also experienced being poorest of the poor but still fighting for it no matter what to make a living. I feel lonely when midnight comes, It's like I have something on my plate to solve but until now it remains code to decipher. Looking for the hint but all I can see is them, and me being wretched.
Deep down. Let me share this story with all of you. It is part of our project to finish, and we needed to bring about a social experiment outside on our municipality. I am one of the chosen actresses to play the role and the role was to be a beggar where many people can see me and we needed to document every single detail of it.
Going to our destination with the final look, when we try to ride public transportation, I can see the reaction of the driver and it seems like he was giving me a warning look not to enter the jeep but of course, some of my classmates explained to him that I'm not a real beggar so he allowed me to enter the jeep. While I was busy thinking of what should I do to attract good Samaritan, another passenger came in and look down on me with disgust and with her questioning look, I pretend to be a real beggar on the jeepney. I was having fun about her reaction but then I realised how the beggars would feel on that situation and how the jeepney drivers and some passengers discriminate them even if it is called "public transportation."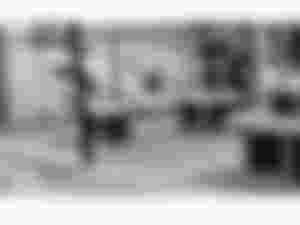 I am wearing a dirty shirt and it smells sucks actually, walking barefoot in the street with a temperature of 30 degree Celsius. While walking and beating the heat, I can feel the pain on my feet. That time, I want something to eat but still, we're on the shoot so I need to hold it for a while. I didn't mind the look of many people, it looks like my disguise is effective, my team are secretly recording me and the people who surround me. Lucky enough I found a nice place to sit and wait for good Samaritan. I positioned myself near the church and try acting as a beggar. While sitting there and staring at some youth how they enjoy their life while I was busy acting as beggar haha, take note I'm so hungry that time. Moments passed and I saw a little girl walking towards me and I didn't expect that she will provide me with some snack and drinks. As was saying I'm so hungry that time and I didn't even blink when I finished drinking what she gave haha (it's not allowed on our rules but I'm so hungry)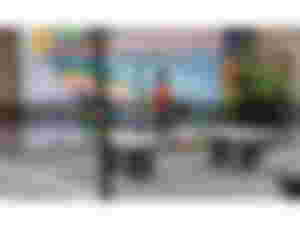 When I talked to her, asking why she's giving me some food, she replied and said that the street vendor asks her to give it to me because they think that I'm hungry (aware that's true actually ) that made me smile. 😊 we just found a good Samaritan so some of our team members interviewed the street vendor, giving her certificate of appreciation and we're good to find a new spot to look for another good Samaritan.
To be continued....
Author's note:
Thank you for reading, God bless!