Another story of mine will be divulged. Twenty years of surviving on the planet earth seem to bother me whenever I remember some incident of my life that put some scar on my memory. Perceives like every year will torment me again and again.
Through writing here I will try to narrate what happens to my Valentine's day. But before I start sharing let me warn you not to read this if you don't wanna ruin your valentine's day.
---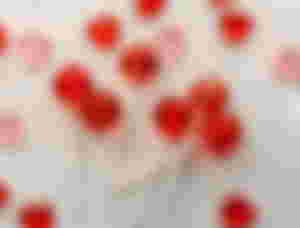 I was so full of love and I always got excited whenever lots of people are celebrating their Valentine's day. I was young and free and I do enjoy watching romantic movies, reading a love story, everything that makes my heart flutter, and feeling the butterflies inside my stomach. I never had a boyfriend until now, It is just like I cannot find the guy that I was looking for. You may say that I do have very high standards but it is not like that. I do admire a man but I cannot feel the love and if someone is trying to hit on me I will try to entertain but nothing seems right at all so yeah I decided not to be serious about that since am still young after all but anyways let's proceed to the real story of my valentine.
---
My valentine with my grandma: A fragile Background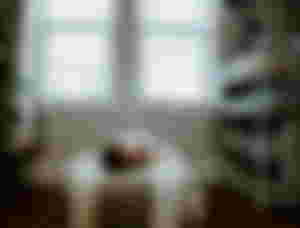 When I was still a baby I do not have a healthy body and mind, I can't hear people properly and I have a skin disease. They found out that I was dehydrated and my life is at risk.
Dehydration occurs when you use or lose more fluid than you take in, and your body doesn't have enough water and other fluids to carry out its normal functions. If you don't replace lost fluids, you will get dehydrated.

A baby may be dehydrated if they:

have a sunken soft spot (fontanelle) on their head

have few or no tears when they cry

have fewer wet nappies

are drowsy
and I have them all when I was still a baby, I still remember my story with my Grandmother. My parents need a huge amount of money to deal with my illness and my father doesn't have that much and I was in a critical condition and I might leave the earth in a single snap. He tried to ask for support from my grandma but she didn't provide any single penny. Based on the story of my auntie, my father is carrying me while kneeling in front of my grandmother trying to convince that it is too early for me to leave the world However, she did not show sympathy for us. When I heard that story I can't stop myself to get mad at my grandma but I cannot hide the fact I do love her regardless of what happened. I forgive her as my parents did. Luckily, I have the support of my auntie the reason why I survive that time.
I wish I can forget that memory so that we can start together but I cannot so what I did is forgive her, yet leave a scar in my heart. She is strict like Miss Minchin (Maria Minchin) - the main antagonist of Frances Hodgson Burnett's novella A Little Princess. She has a very strict personality that we all got scared of whenever she's talking to us but she's still giving us candies whenever she visited us that why I can tell that she has a softness in her heart.
It was Valentine's day when I heard the unexpected news.
Six years ago, I was at school to attend the program we had for Valentine's day and I was there for the sake of attendance for the reason that I was an introverted person before and was not a very active person. I just love to read and enjoy my time with myself.
Back to the subject, It was afternoon when I received a call and I needed to go home as soon as possible. My mom notified me that my grandmother died that day and that's the reason why I started to hate valentine It just reminds me of my deceased grandma and I don't know why am I being bitter whenever Valentines Day day is approaching. I shouldn't be, right?
I couldn't tell more because I am crying right now while recalling the past so I guess I needed to end it here now.
Author's Note:
Thank you for reading, God bless!
Ps. I'm fine now I just need to remind myself to drink water 💧