My NFT Collections at Juungle
Today, I will be celebrating my third month on read.cash!
Last month, on March 10, 2021, when I started to create an account on juungle.net and lucky enough to buy some cheap waifus at that time. I remember that I was able to claim at least 14 waifus. It was fun tho we may encounter some error on the site, the developers are always to the rescue to fix the bugs.
Well, anyways this article is not that important so feel free to ignore this one. I will be sharing my NFT collections here for my third month of being active here on read.cash. buying and selling nfts helps me to make new friends and discover amazing people.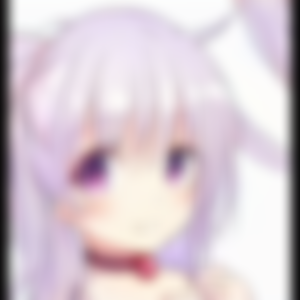 Beliefs

values loyalty, greatly respects those that observe decorum and maintain their dignity, values cooperation, thinks that introspection is valueless and those that waste time in self-examination are deluded fools, finds merrymaking and partying worthwhile activities, values sacrifice.

Facets

feels best when everyone gets along without any strife or contention, is very friendly and always tries to say nice things to others, does not find most jokes humorous, is generally unhindered by the thoughts of others concerning her actions, often finds herself changing her mind to agree with somebody else, is made deeply uncomfortable by differences in culture or appearance, actively avoids exciting or stressful situations.

Body

clumsy, slow to heal

Soul

a good intellect, an iffy memory, a way with words, a great kinesthetic sense.
She is my favourite waifu and also my avatar on telegram. Her characteristics are somewhat similar to mine especially the clumsy one 🤣🤧 and she's cute like me :) her simple smile makes me smile at her too. I don't know why I'm just happy when I was the one who claimed her in the faucet.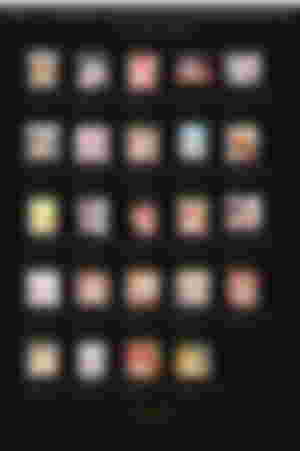 As of now, I have a total number of 24 WAIFU NFTs in my wallet, I already sold some and bought waifus too. Some are from users on juungle, they are so generous and kind to me as well :)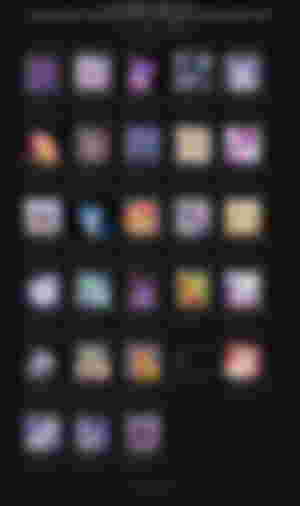 And here is my PONY NFTs. They are so cute, right? Most of them are from the faucet but I already sold and bought some ponies too. I also gave some of them because there were users who didn't have a chance to claim some so I decided to share some:)
Anyways, I've been collecting some specific pony like I want the purple one and looks pretty hehe. Like this one.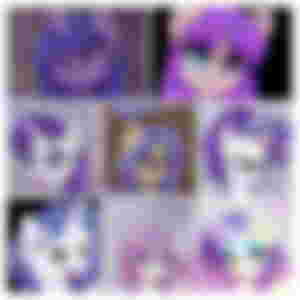 They are so beautiful together, right?😻😻😻😻 so if you want to sell some of your purple pony like them please let me know💜💜💜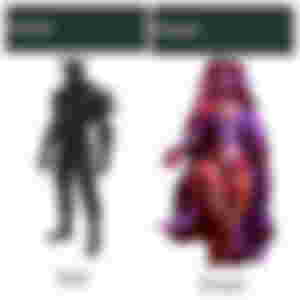 This one is so cool. The developer of this NFT is so approachable too. He gives one ashwick nft for a new user who will join his telegram group. And the price of them is so high on the market anyways. The supply is limited and most of the hodlers are still holding their aswick nfts. I received one when I joined the group and I bought the other at a lower price :).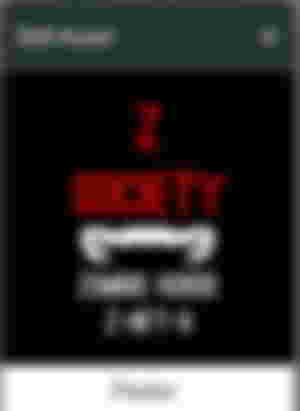 I claimed at least 6 zombies in the faucet. I already sold some and didn't buy any coz I hated the text written on them some are just so vulgar. If you want some zombies, I still have 4 of them and I decided to share with you guys, just comment your slp add here if you want some zombies nft.
I think the zombies season two will be awesome so stay updated for the faucet :) (if they will open soon)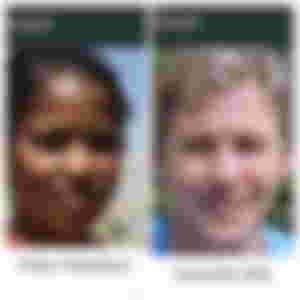 This is my rept nfts, I got them for free someone used my slp add to claimed them since I was sleeping pretty when they open the faucet🤣 lucky enough to have some very generous friends there :)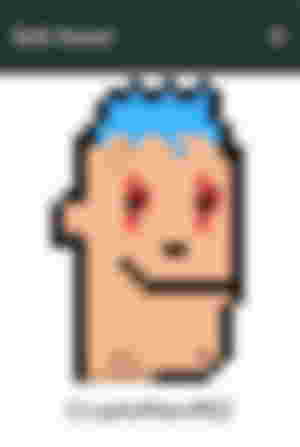 As of now, there are 100 crypto man release and 67 of them are sold already according to the user who minted them.
I only bought 2 cryptoman. No. 1 reason because the hair is sky blue but I also bought the number 7 and purposely gave it to someone :)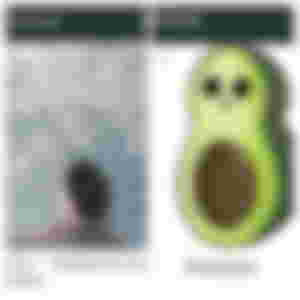 According to my friend, the CLRSCR () NFT is owned by his co-worker and the user allows someone who wants to mint their NFT for free using this parent nft. Especially for some users who doesn't know how to mint and don't have pc to use. The user behind this nft, I find him/her generous. Just like what my friends say his co workmate just got interested in Bch nfts because it looks cool and the transactions fee is too low.
I laughed so hard when I received the sinner one🤣 the owner of that nft gave that to me for no specific reason and it's kinda awkward if I'm going to sell that one coz he's the one on that minted nft🤣 uhh maybe I'll hold that one until he wants to have it back.
---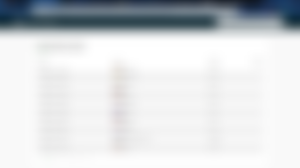 As you can see here, I have 58 tokens available in my juungle account. I only have a few nft in my zapit wallet coz I discover that I can send my nfts directly to my juungle account and that's great to avoid the transaction fee if I am going to send them in my zap its wallet.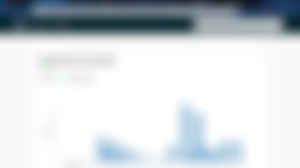 And when I look in my chart, I got pretty decent sales on March 23, 25 and 26. And also made a hundred thirty-two transaction hehe.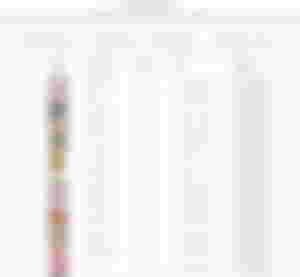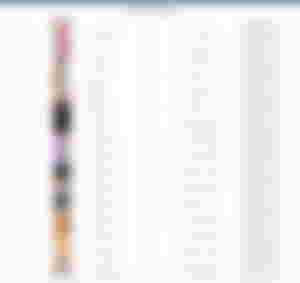 I tried to track my income so these are my sold assets.
I already sold 18 WAIFU NFTs - $ 114.85
I already sold 7 PONY NFTs - $ 6.89
Zombies sold 2 -$0.39
I made a total of $122.13 from my sold assets less the 2% fee will be equal to $119.69
So far, most of my earnings on juungle are invested to buy more NFTs and accumulate more profit. I also trust this project that is why it's okay for me to invest and anyways most of them is I got for free, thanks for this project I was able to earn and invest :)
If you haven't account on JUUNGLE NFT MARKETPLACE
register here: https://www.juungle.net
Telegram channels:
https://t.me/juungle_net_listings
BCH NFTsPH
The last link in the of our group so that you can share nfts there as long as it's from juungle :) the members are 90% Filipinos but if you want to join it's okay, we can easily adjust for you if you have some questions especially when the juungle support is offline. As long as we can help but of course we don know our limitations :) we just created this group so if you are one of the user s who doesn't have na nfts and interested you can join here and ask some questions. I, as a BCH supporter, will help as long as I can hehe.
There are lots of NFTs on juungle already but some of them are quite expensive for me to buy, well it's their work and deserves high value like photoyshop, lucivay and many more to mention.
Also, I wanted to promote my friend's NFT which is Artcoin. ARTC.
I really like this one💚💚💚💚
It is a Bitcoin cash stamp designs, cool right? Well, if you want to but some they are all available in the juungle.

Here's the link to art collections :)
https://www.juungle.net/#/assets/5a196e9a4c20b5049e14d32d27c095b5b1d0d7f90e4973705d76a75279677379
https://www.juungle.net/#/assets/6685204ddd59512ae097decd1518576be91dd0afc8a88c4e34ace3a4960ee35b
https://www.juungle.net/#/assets/3bc8e38862dae6a43db9e83fee3891636acf68eef296bd185cddd331bd66c948
https://www.juungle.net/#/assets/263e7acc780fabdc6f4065aec9ca48b3165ccd9308e196057e9a122366ee4eb1
https://www.juungle.net/#/assets/88fd3fa58373cb546f9e3849f0aea18185b2fb617f6c0753bda68e1af913415c
https://www.juungle.net/#/assets/755f63ab8faff4290aff8260592fd79e9f87effb17396a0019650080ebdd4766
It was fun sharing about JUUNGLE NFTS And for sure the next update of this site will be surely amazing.
See you in my next article!
Author's Note:
Thank you for reading, God bless!