Time flies so fast that I cannot believe that it's been a year when COVID-19 ruined my future plans. But the fact that the eagerness of wanting something to get and achieved won't fade away easily. And of course, my dreams will be the same.
Dreams are something that you want and you might think impossible for you to have. But for some reasons, it might be possible considering the perseverance and dedication you put to make your dreams come true.
I am one of those people who always dream big. Life is hard for me to back then. Things are rough, I started to become a working student when I was 15 years old. It is not just because my parents forced me, It is my choice because I wanted to continue my studies. They say that they cannot afford to support me anymore for the reason that I have a lot of siblings, nine (9) to be exact. I cried a lot but I have no choice but to continue living because that is the path I chose to walk in. I became a sales lady at an early age while pursuing to study and do some household chores too, I go to school then work and home. School, work, home. That is my routine for the past 5 years. Experiencing that kind of situation makes me who I am right now, I must say that I become more Independent and Responsible. I am not the kind of person who is very time-oriented but I can say that when I want to achieve something, I will be eager to achieve that.
Now I am already a college student who is very determined to achieve my future goals. Since I became a working student at a very young age,  I can say that it helps me to understand people and society. I became stronger whenever there's a problem. I can stand alone and not mind the people who degrade me as a person and accepting constructive criticism makes me mature enough to become a better version of myself.
Dreaming is one of my motivations to continue to live on and fight for the problems that I encountered. I applied to a lot of scholarship programs to support me but it was not enough so I didn't stop working while pursuing my college degree. It was very challenging for me but lucky enough, I got accepted to become a scholar in our university and that helps me to provide what I needed to support my financial needs especially now that the pandemic starts.
Five years ago, when I started to support myself financially without the help of my parents. Well, they support me with love (before) and that's enough for me. With the perseverance and dedication I have, here are some of the things I bought for myself that I think I made the right decision.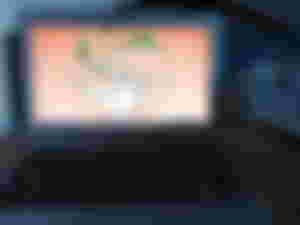 I bought this when I got my first scholarship fund at college. It is not a brand new one but still manages to look decent and works fine until now. I know this will help me a lot to continue fighting for my dreams. I just need to be practical and consider the budget that I have since my parents cannot afford to buy it for me. And I guess what? it helps me a lot just like now while typing this article of mine.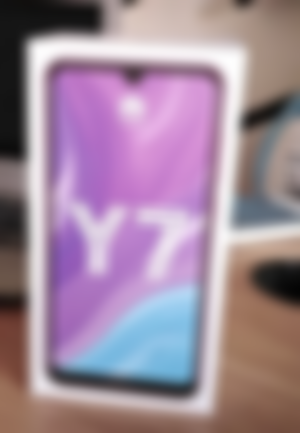 This is the second phone that I bought for myself, the other one got broke years ago and this is actually new. I just bought it a few months ago, I worked hard when the pandemic started because I'm sure that it will gonna be hard for me while I'm doing my class online (It is asynchronous so I had a chance to work and study at the same time)and yeah, I made it and I  am so proud of myself. I don't mind if it is expensive or not, I am also being practical when I bought this one. Phone and laptop are what I needed right now for my studies and I didn't buy this just to show off because there is nothing to show off after all. I just wanted to inspire someone like me who is also struggling in life and it's okay because everything happens for a reason and I know that you can make it through, you just need to trust the process.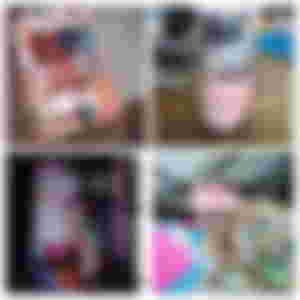 These are because of my noise.cash earnings, I am very grateful that I discover bitcoin cash, and helped me to buy things that I wanted. As I love crafting, writing, and reading, buying these kinds of things is my happiness and I considered as an award for doing better :)
Anyways, those are some important things that I bought without the help of my parents. I understand our situation and I know that we cannot get what we want in an instant, we need to go through a lot of processes but it's okay, the important thing is no matter how long it could be, we will there soon.
And now, my next goal will be the printer. Printer because I want to hold paper while was studying and also to avoid destruction and lessen the time usage of my gadgets a day. Computer shops are very far from our house, we need to go to the market first when we need to print something and it will take too much time and kinda hassle to do that every time we need to print or copy something.
Btw, My $300 goal is not yet achieved, I'm still lacking $30 to complete my goal for the month of March, and because the price of BCH dropped my goal will be delay haha :(
And instead of planning to aim at $400 for the month of April, I chose to accomplish the printer first before the semester ends.😆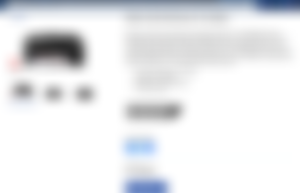 This printer is worth PHP 7,195 or 148.48 dollars. This is what I wanted to buy for the month of April. I am actually saving some BCH for my printer.

As of now, I have US$51.22 but the price of the printer that I wanted is worth $148.48 that's why I need to save more for this month. If you believe in something that you can do, you will. Before I was just dreaming to have those things but since I trust myself, I work hard to achieve it. Even though someone is mocking me and keeps on saying that I will be staying at the bottom forever, instead of taking that as an insult, I used those statements as my motivation to prove that I can go higher. I know that you can do it too.
Believe in your dreams. :)
Your dreams are the essence of your life, You just need to follow your dreams and you will feel the happiness. As long as your dreams appeal more than your fears, you will find the courage to move forward. The more you pursue your dreams, the more exciting your life becomes. God is always there for us no matter what so please continue dreaming, but dreams are not enough, you also need to act.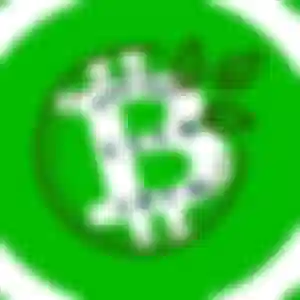 And yes, of course, MY 1 BCH GOAL this year hehe. Being a member of this club is one of my inspirations and motivation to keep on aiming and achieving my goals.
Where to start? kindly read this.
Author's Note
Thank you for reading, God bless!