Talk with a Stranger: A Glimpse of Foreign Perspective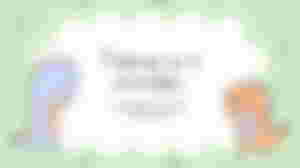 Hoping to talk with a foreigner, I roamed the streets of Calle Crisologo in Vigan, Philippines. I tried to ask strangers to have a short conversation with me. Although afraid and scared, I mustered up all courage I have in me to approach them with the intent of asking about our differences and difficulties faced because of those differences. However, not all efforts are reciprocated, I realized. I was rejected a lot of times. I was not angry, only disheartened and I ended up going home disappointed with myself. Yet, I got up, refusing to give up that night, and tried to find someone again in the street where I live in.
It was a quiet night, with only the moon and street lights illuminating the path. With a new hope, I waited someone to pass by. Then, I met someone who agreed to talk to me. She was an Indian nationality who is studying medicine in our university. She was on her way home but still agreed to have a conversation with me. The past rejections dimmed the hope I had, but she made me feel hopeful again.
She was warm and friendly even to me, a total stranger. Having lived here in the Philippines for two years, she already seemed comfortable talking to Filipinos. With a different nation and culture, I am sure we have a lot of differences. I respectfully asked her what are those differences and she answered me truthfully. We differ in thinking and language. Unlike Filipinos, Indians do not have a counterpart of "po" and "opo" in their language as a sign of respect. Adding more, she mentioned differences in food, religion and festivals.
Unfortunately, I felt like I was imposing too much if I took more of her time so I did not asked a lot of details further. Nevertheless, as curiosity continuously knocks, I researched about specific details. Their cuisine was not unfamiliar to me. I always smell a strong scent of spices coming from the homes of neighboring Indians but now I know, the strong scent may have come from powdered chili pepper, black mustard seeds, cardamom, cumin, turmeric, ginger and coriander. Plenty and unconventional, they were. Compared to us Filipinos, our casual foods do not use a lot of spices, though we have our fair share of unique flavorings. As fellow Asians, rice is a staple. It was good to see a common ground.
Both countries have their own faith, just different ones. She knows we believe in only one God as we are known to be a Christian country but Indians believe in many gods. We are monotheistic and they are polytheistic. In Hindu Scriptures, there were 33 crore, translated to be 10,000,000, therefore, there are 330 million Gods for them. However, there is no real standard number of gods for the Indians and the number stated may be figurative. Yet, it is sure that there are myriads of gods Indians believe in. Furthermore, if we talk about culture, nobody would forget about festivals. She happily stated that we differ in festivals as we also differ in religion. Our festivals are celebrations of the saints we believe in and theirs are also centered to spiritual beings and holy events they believe in. In a bright side, I can conclude we are both from spiritual countries as seen with our cultures. In a dark side, there are also differences that sparks misunderstandings and difficulties in both parties.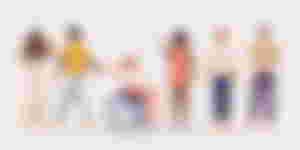 As the night got darker, we talked about difficulties she faced living in our country. She said we, Filipinos, have difficulty understanding their accent in English. Similarly, she had a hard time understanding our variety of English as ours is patterned from American English and theirs is patterned from British. Knowingly, the two varieties are different. Their English had been greatly influenced by their culture too, making it more unfamiliar to us. I admit it was also hard for me to understand their own variety but I tried my best to be a good listener to honestly dive deeper in our conversation. Regrettably, some Filipinos were rude to them because of those differences in language. She told me she had experiences where some Filipinos laughed when they speak. Nevertheless, she did not fail to mention that there are still friendly Filipinos. She did not forget the Filipino students who helped her in academics particularly, in her thesis. As time goes by, she learned a lot of things and adjusted to our country. Wonderful, isn't it? Even experiencing rude behavior, she adapted because they have a code of conduct that "Guests are next to God". They will always believe that any foreigner from any country should be treated in a good way, she expressed.
One of the first things I asked her was how her stay here was and she sincerely said that it was peaceful and good. She even said with conviction she was already comfortable with our culture. Although she might have experienced getting laughed at from being different, she looked for the brighter side, stayed in it and accepted that there have to be a dark side for a brighter one to exist. Like how the moon shined bright in the dark night sky.
From the short conversation we had, I thought, we should also do the same to foreigners. We should not always expect nor force them to adjust to our culture like it is their obligation to do so. We ought to be respectful as we should be to know their own culture and then, accept it willingly. Strangers can be scary, true. Yet that makes them more fascinating and more wonderful. As Filipinos to be known for hospitality, we should keep in our hearts to respect diversity and differences of every foreigners coming to our country because differences are beautiful. Diversity is a marvel we always have to explore.
Sponsors of captain.teemo