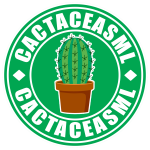 Any cactus enthusiast out there doesn't only enjoys having cactus but also knowing as much as possible from each of them: principal characteristics, cares, ways of propagation/reproduction, type of soil they prefer, species related and so forth...
It's a captivating world that keeps fascinating one even more the deeper one digs. As for me and some people I know (and for the majority of comments I see online) it tends to start with a single plant, or just a bunch. Maybe not in a full blazing passion but still with some sort of delight that doesn't happen with other plants.
I don't know, but that's what always attracted me about cactus. Ever since I was little, I remember bringing home some wild cactus that I found on the mount. I put them in my backyard and they grew so tall and strong. To my surprise, one day I saw one of them with a flower. Didn't even know at the time that cactus sprout flowers!!
But then time passed and the cactus in my backyard were torn down (still hurts to this day) and years went on without me even thinking of buying more plants or whatsoever. Up until one day when something clicked and I thought "Hey... I wanna have cactus again"
To make the story short, that was kind of the new-beginning on this journey of collecting and raising cactus. And one of the many things that take time is the correct identification of some plants. To some people it doesn't really matter and they mostly rely on the looks of the plants and stuff alike. But for a collector it is important because: 1) if one pretends to someday sell some of them propagated/reproduced ones , it helps knowing WHAT it is you're selling and 2) it helps on knowing how to take proper care of the plan. The web is full of info if one knows where and how to look for it.
As for me, also being some sort of OCD about having everything perfectly organized, the labelling of the plants and posterior data gathering is pretty time consuming. I always knew that but this past weekend I was surprised at how many photos I take of my plants and how disorganized they were.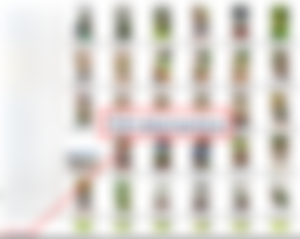 These are some photos that still have to be placed under they particular folder (separated by ID).
And below some (not all) the plants ID folders: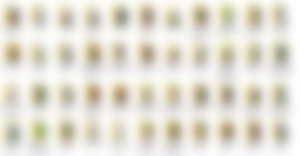 Not all are shown in the photo. I currently have 50+ more species and some are still "unnamed". Both because with my daily job and other responsibilities I find less and less time to take care of this issue and also because there are some cactus that are really really really similar between sub-kinds that finding the right one on the web is hard. Social media is a great tool for this but still, as the title says... it takes time.
But in the end it is something I really enjoy doing so I'd say it is not time wasted but rather well spent. If there are any collectors in this community please hit me up. It is always nice to find new people that enjoys this passion, and maybe we can help each other out. Bye!!