September 07, 2021
Rainy season again here in our country. During "Ber" months or before the end of the year, we do always encountered heavy rains or low pressure area. You can really feel the cold breeze because of it, no need for electric fans and air-conditioner. Currently, we are now encountering a tropical storm and they named it "Jolina".  We're on signal number 1 now and I hope it will be gone as quickest as possible.
Anyhow, I am writing this blog just to ask some answers from you all because boredom strikes again and I saw a lot from my social media accounts about break ups, cheating, all about relationships. So, here's the common questions; In your relationship, are you 100% open to each other? Do you see yourself that he/she is the one for you? Does both of you thinks about future plans to each other? Those are the questions that you always think and ask to yourself when you're in a relationship. I'll try answer those questions guys and if you have time, please provide your answers too (it will help a lot 🙃).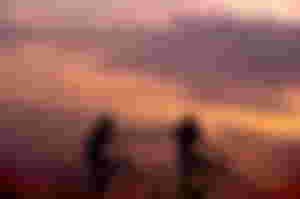 This is a tricky question. Well, for me it is okay not to be 100% open to each other as long the important things are always to he discussed with my partner. Sometimes I may tempted on it, most especially we're not talking to much anymore compared to when we are still new. In the end, I still trust and respect our privacy. I will still believe in her, to us.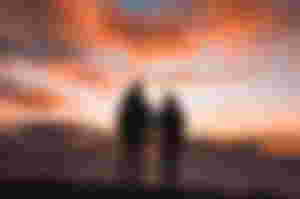 When I am in a relationship, I will always think that he/she is the one. I will always looking forward for that. I will give everything that I can (my friends even teased me as "marupok") because I will always give myself to the person that I am with. Not because I am scared to not able to find another relationships (lol) but it is because I love that person and I will make sure to do anything to make our relationships last longer.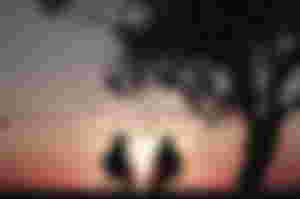 It is somewhat related to the 2nd question but this one is more about planning it. In your relationship, does both of you have plans to each other? Mine is I have plans for us however this is the saddest part, my partner not responding to me when I tried to discuss it with her or sometimes she just said yes just to avoid conflicts however still she didn't not applied it. I don't want to make argument when it comes to money but for Christ sake, we need to save money. I gave a suggestions for the both of us but she did not respond to it so I guess she don't like it. After that incident, I never asked her again. Yes, we are okay. We don't have arguments, no third party or cheating but not sure for us in the future.
I don't know what her plan is but as long as we are still okay now, I'm still fine with our relationship. What I did instead, I save money for myself and for emergencies. We never know what will happen to us so at least there's already money that you saved for it.
Disclaimer: We're totally okay but even though your relationship now is okay that doesn't mean that the future between you two will be okay as well. Unless both of you have the same thoughts about it (sana all).
Drop down your answers in the comment box guys 😅. Life is complicated so let it be. Hehe. Thank you again for dropping by. Until next blog.
Ciao,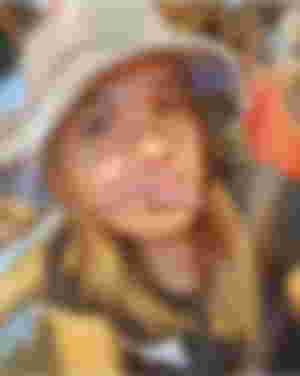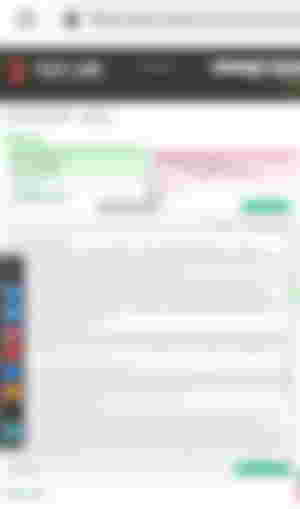 All original content by yours truly. Credits to unsplash for the free images.
Legit earning site that paying you – Interesting Mall
https://read.cash/@buraryang1892/legit-earning-site-that-paying-you-interesting-mall-bca9102f
Why do people quit their job?
https://read.cash/@buraryang1892/why-do-people-quit-their-job-e1de2104
Movies to watch on Christmas season
https://read.cash/@buraryang1892/movies-to-watch-on-christmas-season-1dc6e847
Monthly budget plan – Where our salaries goes
https://read.cash/@buraryang1892/monthly-budget-plan-where-our-salaries-goes-61c97b83
It's the most beautiful time of the year – How Filipinos celebrating Christmas
https://read.cash/@buraryang1892/its-the-most-beautiful-time-of-the-year-how-filipinos-celebrates-christmas-season-874ebee6
Food is life. A combination of a food blog and photography
https://read.cash/@buraryang1892/food-is-life-a-combination-of-a-food-blog-and-photography-d175f1f5
Welcome to Queen City of the South – Cebu City
https://read.cash/@buraryang1892/welcome-to-queen-city-of-the-south-cebu-city-2f6e9457
How Bitcoin cash (BCH) helps community today
https://read.cash/@buraryang1892/how-bitcoin-cash-bch-helps-community-today-c8172364
10 years ago to be exact:
https://read.cash/@buraryang1892/10-years-ago-to-be-exact-24a7e715
Cryptocurrency is the Key to the future:
https://read.cash/@buraryang1892/cryptocurrency-is-the-key-to-the-future-06369d63
Where did I go wrong? I lost a friend:
https://read.cash/@buraryang1892/where-did-i-go-wrong-i-lost-a-friend-f8e18656
Coron, Palawan Trip 2018 – Irene the wanderer
https://read.cash/@buraryang1892/coron-palawan-trip-2018-irene-the-wanderer-86241b52
Covid-19 is not a joke. Let's get vaccinated. My Covid-19 journey
https://read.cash/@buraryang1892/covid-19-is-not-a-joke-lets-get-vaccinated-my-covid-19-journey-fe1e0310