November 24, 2021
Hello lovely people here in readcash. How are you all doing? I hope everything is going well. I've been out for a while, not just here in readcash and noisecash but all the social media that I have. Life has been so hard for me, nowadays. I totally break out to my inner self. Like I really lose control of myself, my life. For 2 years and 6 months, now I am officially single. It's really a mixed emotions now, happy and sad. Happy because I can now focus on myself again and sad because we're no longer together. Like we're over.
Maybe some of you may ask me how I was doing, how my heart is. Honestly, I still don't know. Like literally for almost a week, I did nothing to myself. Just lying in bed, not eating for a couple of days and just literally staring at the wall. All I'm thinking is why is this happening to me, to us. How come we are over? Why was I not able to fix this? These are the questions that always come to my mind and still I can't find ways to get an answer. 
I guess you all noticed that my relationship with my partner was already shaky since I wrote some articles towards it. Yes, it all started when she came back to work in an office. She seems so cold to our relationship. She hides all of photos on her social media, I was not able to meet any of her office mates and she always feels annoyed everytime I send her a message and ask her if she's in the office or if she's out already. She feels like she has no freedom at all and the rest was history.
Almost everyday, we fought and argued. I no longer trust her since the day she lied to me but still we really tried to fix it, I even begged for our relationship haha (marupok eh) but one thing I realized in this relationship is that if trust gets broken, staying in that relationship is really difficult, so hard like you might end up thinking negatively towards your partner. Trust is the key to having a wonderful relationship. 
Anyhow, still all I want is for her to be happy, to be successful in her goal. I may not be the one who will be with her when she achieves it but it's okay as long as she is happy. I can say that I really love her because I tried to fight for us, like I still want to be the one who will take good care of her because she deserves it but in the end, we still end up our relationship because it's no longer healthy. Honestly, when I burst out my emotions, I said some hurtful words towards her. It's just that I can't take it anymore during that time. All I'm asking is to have time with me, to let me be part of her but still there's a wall behind it and I tried to break it several times but still I failed. 
The fight is over towards our relationship and I'm so tired of trying to fight for it. I know I am not okay, there are times I cried suddenly, thinking of all the good memories we've been together but this is what it is. I can no longer hold someone who does not want to. I just wish nothing but all the best for her. Our chapter is over and this is the time to move on to a new beginning. 
I'll be moving to my parents in our province Bohol next week since we have been living together for quite some time. There's a lot of things that I need to bring but you know what's the hardest part of this? I'll be leaving my fur kids to her.  My Summer and Franco, I'm gonna miss them so much. Like they are my kids that I spent more time with them compared to her but I can't bring them yet because there's a lot of requirements before they can travel outside Cebu. Sooner or later, I'm gonna get them both. 
That's it for now everyone. Sorry again for being away for quite some time. I will visit your lovable articles ,rest assured of that. Again, life must go on and it's okay to burst out, it's okay not to be okay because there's no perfect life, relationship, everything.
Let me share this music video that I would love to listen nowadays.
Have a wonderful week everyone! Until next time.
November Articles:
Can't think straight on this Manic Monday
Random Unique Questions for Weekend
I failed on my Monthly Goal but still all worth it
Eternals – New MCU Movie after the Avengers: Endgame
What happened to my October? Readcash and Noisecash report

Ciao,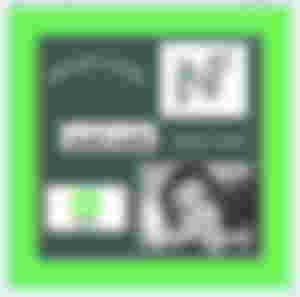 - buraryang
Sponsors of buraryang1892