Cast your votes wisely - Election day
May 09, 2022
6:07AM
Hello lovely people here in readcash!
It's Monday again, another new week to start with. Aside from that, today is the most awaited and biggest happening here in our country, Philippines. It is because today is the election day. Today's election is really the tough one, the most controversial one ever since, most especially with our national running candidates; Bong bong Marcos (BMM) and Leni Lobredo who are both running for President in the Republic of the Philippines. Aside from them, another controversial candidates are Sarah Duterte and Kiko Pangilinan who are also both running for Vice President. Whoever wins on this election, they will be elected as the 17th President and Vice Presideon in the Republic of the Philippines.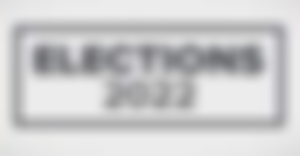 Now, since a few hours from now, voting will officially starts. I think it will start at 7 in the morning. For sure the PCOS technician as well with the help of our local teachers, are testing again the PCOS machine now. I was once a PCOS technician way back 2016 election that is why I remembered how an election will start there process. Aside from them, I believe there are also hired watchers for each running candidates but they are not allowed to enter the room or facility, they are just outside and you will definitely notice them because they will wearing ID's. The saddest part of an election is that, there will always people lost their lives because of this and in relation of this, I saw a post on social media that a BBM supported killed himself due to a Kakampink supporter bullied him. The sad part it's his professor in the University that he is studying with bullied him. Imagine how cruel people are now just because of this election?
To my dear sponsors:
Thank you for the support. I appreciate you all. Continue to be a blessing to all of us and more blessings to you all as well. Check their pages everyone! Cheers!
Unfortunately, I can't vote for this said election. I was erased on the system due to failure to vote for two consecutive times. Honestly, I really don't mind or care of elections last time. For me, it was just a waste of time. I'd rather work than going home in our province to vote but that was me before not until for today's election. I can really feel that there will be a new Philippines after this election. I am really hoping and will definitely take a look of their platforrms that they said during campaigns and of course, how can they solve and give plans for a better Philippines.
Now, please allow me to share with you all my candidates. Even though I can't vote today, I am really aiming for these candidates. Maybe you may asked why these are the running candidates I would highly vote or suggest to you all. I searched for the backgrounds and take a look for their achievements and what can they do if ever they will be elected. I am more aiming on National candidates (President, Vice President and the 12 Senators) but I still my list for local candidates. So without further adiue, allow me to share with you all my lists:
Ferdinand "Bongbong" Marcos Jr (#7)
Inday Sarah Duterte (#4)
Mark Villar (#62)
Loren Legarda (#40)
Manny Piñol (#52)
Raffy Tulfo 
Gibo Teodoro (#57)
Atty, Larry Gardon (#29)
Sal Panelo (#50)
Dr. Padilla Minguita (#48)
Harry Roque (#54)
Robin Padilla (#49)
Harry Roque (#54)
Greco Belgica (#9)
Waray Partylist
BPO
Ako Bisdak
APEC
Cancer Partylist
Van-Van Aumentado (#1)
Aris Aumentado (#1)
Rene Relampagos (#2)
Frans Garcia (#7)
Tommy Abapo (#1)
Doc Entero (#6)
Atty. Dave Duallo (#1)
Elsa "Daka" Tirol (#2)
Danilo Añora (#2)
Avelina Hagutin (#13)
Rena Erojo (#11)
Alicia Lopez (#15)
Pompey Bautista (#5)
Elvin Estoce (#12)
Phildon Torregosa (#23)
Lucas Digamo (#10)
Those are the candidates that I would really love to win for today's election. I have faith in them and I know for sure that they will do their duties once they will be elected. I would humbly ask to please respect my opinon because I know for sure we do have differnent candidates to vote with. I will truly and heartily respect yours too. Let us all pray for a fair and safe election, everyone. This is for all of us. For a better Philippines, a better future for all the Filipinos. So please, choose wisely, vote wisely. If ever you received money from a running candidate, accept is but not because of that you will cast your vote to it. YOU have the right to choose and vote for your future leaders. Okay?
That's it for today, guys. I'm out from work already and preparing myself not because for election but because I will be going to my classmates house for another fiesta hehe. Since I can't vote, I'd rather go for a fiesta and eat delicious food. Then again everyone, vote wisely and let's hope and pray for a safe election. Until next time.
PS: This is my opinion only and not campaigning any candidates. You all have the right to choose your candidates :)
Which do I prefer - A writing prompt
Hello May, Bohol Fiesta starts now
Favorite Tiktok Creators -Happy Pill
What went well and what went not
Songs and Freewriting - A prompt from Ellehcim
Did I reach my goal? March update
The Heart of Volleyball - PVL 2022
Ciao,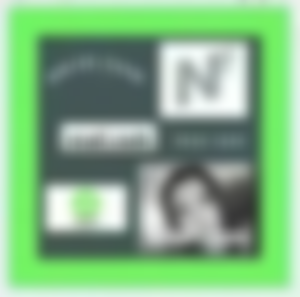 - buraryang