October 30, 2021
Hello lovely read cash people. Happy Saturday! I hope everyone is having a great time and productive day too. Mine was a bit productive since my partner and I went out for an eat out. Yes, It's been a while since we went out just the two of us. I guess this is also the reason why we ended up fighting each other for a couple of days since we don't have much time (just the two of us). What normally happens is that most of our time is spent at work, with our furkids (Summer and Franco), sleeping and also with our cell phones. Now, I don't know what she's doing on her phone since I don't have any access to it, not like before we knew each other's passcode but me, I am busy with my phone by trading, being active here in readcash and noisecash. I don't want to talk about it when it comes to her anymore, I'm tired of fighting and arguing with her, come what may to us but good thing now is that it's already a week that we didn't fight and argue about something. Hoping we will surpass this problem of ours, I'm really praying for this one.
Anyhow, here's what I did for today. First, around 5:30 in the morning, me and my furkids went out for an early walk. That's already my daily routine with them since they are always at home. We went out so that they can play outside and of course, to pee and poop. I'm proud to say that even though they are inside our house, they never pee and poop inside. They always wait for me and my partner to let them go outside. After our early walk, I prepared their breakfast which was chicken liver and dog food and of course I also grabbed my coffee since you know, Coffee is LIFE.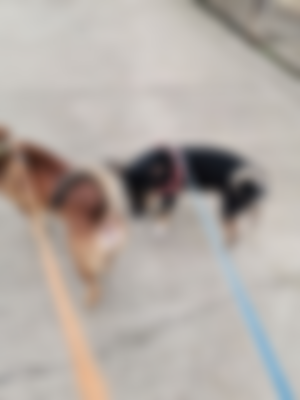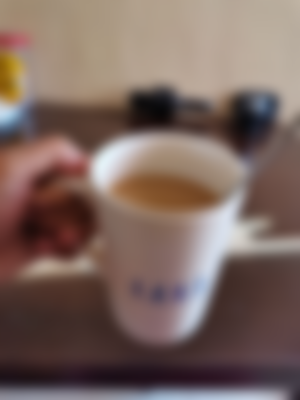 After preparing their food and sipping my coffee, I went out and went to my partner's office to fetch her. Our plan was to fetch her around 7 in the morning but since she texted me that she'll be out late due to some reports she needs to complete, she'll be out around 9am instead. So, I went out to our house around 7AM. It's not traffic though it's the weekend. What I love about her office is that there's a coffee shop that I'd love to visit. So, while waiting for her, I grabbed another coffee there. I always love their "Hot Americano", the place was also abundant and also their strong WIFI. When she went out, she also grabbed her favorite "Iced Cafe Mocha". We stayed there for an hour and enjoyed our coffee.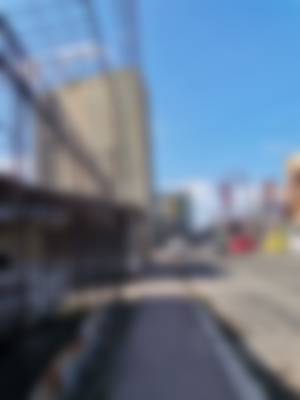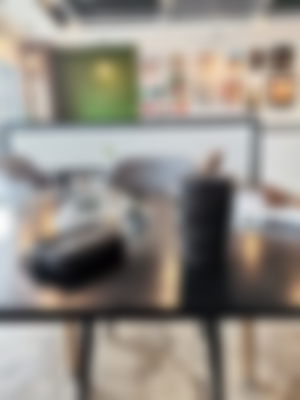 Our plan was to eat at a restaurant named "Fat Dois". It's somewhat popular here in Cebu for eating out. They are known for their spicy noodles and mac and cheese. Unfortunately, It's still closed when we went there so we decided on an unlimited chicken wings instead called "Burrows" but it's still closed. We were so hungry and were about to get into an argument about where we were going to eat most, especially since we haven't eaten our breakfast yet. We decided to look for a food chain near our house instead. We went to a place called Pueblo Verde where there are a lot of food chains to decide with. Our favorite unlimited chicken wings restaurant was closed too. We looked for another restaurant and we ended up with a restaurant called "Kogi-Q". It's an unlimited food which you can choose either pork, chicken, and seafood and you'll be the one who will cook/grill it.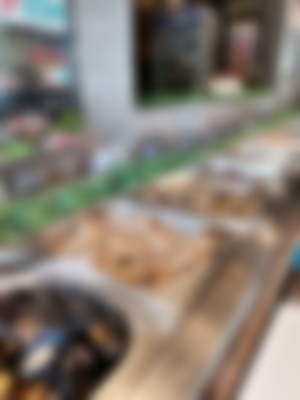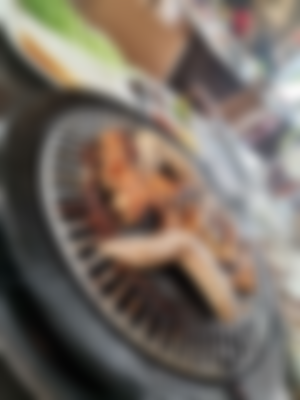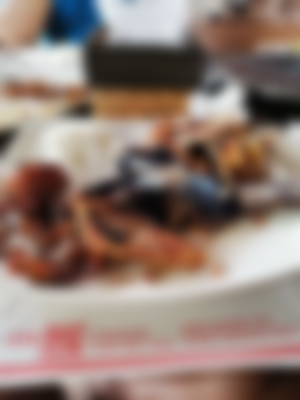 After we ate out, we went home right ahead because we left our two fur kids (Summer and Franco). Of course we will never forget to bring food for our lovely kiddos. We bought them their favorite Lechon Manok (Grilled chicken). I don't have a video to show you guys but they are so sweet when we're home. Their tails wiggling and hugging us every now and then. But what they did while we're away was that they destroyed my shuttlecocks. They used it as they're toys and all of them are not able to be used. I was about to get mad at them but what they did was they came after me with their lovely faces, smiling at me. Instead of getting mad, I just laugh and hug them. They are the love of my life. 
Lastly, since the house was so messed up because of my lovely fur kids, I ended my day cleaning the house. I cleaned the living room, the comfort room and also our bedroom. It feels so good when you see your house is clean but one thing I know for sure, our house will be a mess again tomorrow. Want to know why? Of course! I have these two kiddos here who love to mess around the house. Lol.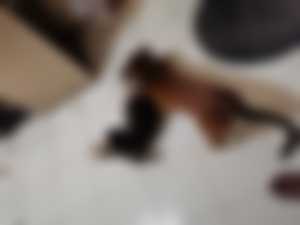 Anyhow, that's how my day went so far everyone. Now, I'm currently watching Kdrama again while writing this article of mine. I'm currently watching "One the woman". It's all about two women who have the same faces. One loses her memory due to an accident and their lives change. If you would love to watch movies or series for free, you can visit this link moviesjoy.to. You just need to close those links in order to watch it for free.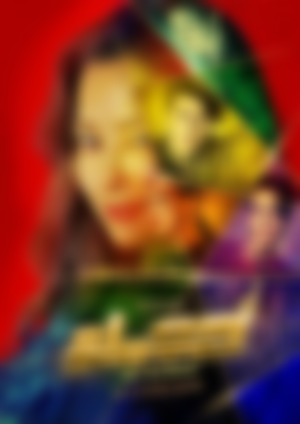 Thank you for dropping by everyone. I hope we still have a wonderful day tomorrow as well. Until next time!
October Articles:
Undas (Halloween) in our Province - How we spend it
One Fine Sunday with Childhood Friends
It's gonna be a good life, good good life
It is indeed Okay not to be OKAY – Mental Health Awareness
It's still a wonderful week for me
Still Readcash and Noisecash for me
If I Were Always Have a Weekend Off
Food Blog 101, You'll gonna love it – Part 1
Airdrop – Camiguin Island, A Paradise to Visit
Is it worth fighting for? Random questions on a relationship
Fruitful September and Let's claim it October – Readcash and Noisecash Update
Always my favorite – Avril Lavigne (Part 2)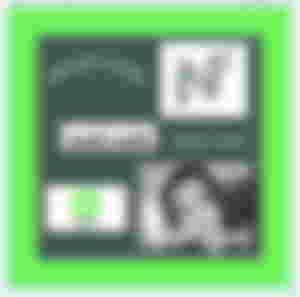 - buraryang
Sponsors of buraryang1892