Overseeing assets in a telecom company isn't an easy process. ineffective asset management tools like spreadsheets complicate even further. The best tool to manage telecom assets is a telecom network asset management software solution. We'll tell you why. Here's everything you need to know about telecom asset management.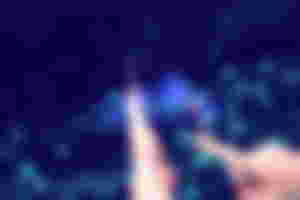 Telecom companies utilize a broad range of resources to run their operations. The resources help establish network connections, relay communication, and more. Telecom organizations will witness several bottlenecks if any of these vital resources are unavailable. It is expensive to acquire them, and they are used to produce economic value. That makes them telecom assets.
The list of assets that telecom companies possess include:

Fiber optic cables

IT equipment

Servers

Routers

Facility assets

Telephones

Human resources

Software licenses

GPS trackers
All of these assets have a specific purpose in a telecom company. Let's take a look at what operations they help carry out.
Communication Service Providers (CSPs) execute a wide range of network operations. Using assets, telecom companies establish and oversee network connections in a streamlined manner. Common operations include:
Installing connections - CSPs assess the geographical location, lay down cable lines, and provide hardware equipment like routers if necessary.

Transmit data - Once the infrastructure to facilitate data transmission is enabled, CSPs configure network protocols that allow end-users to use their service.

Provide subscription plans - The transmission of data is limited to the subscription plan users choose. So the company sets up the connection in such a way that the service matches the plan.

Maintain connections - CSPs deploy measures to maintain the quality of connections throughout the contract.
Running telecom operations has its fair share of challenges. In theory, it is simple to say that with the right number and quality of telecom assets, connections can be set up and managed. In a real-life scenario, it is much more complex than that. Here are some challenges that stifle telecom operations.

Unavailability of assets

Budget constraints

A lapse in asset records

Missed maintenance schedules
These potential issues can significantly hinder operational efficiency, and in turn, negatively impact business revenue. So it is imperative to implement an effective asset management strategy. It will prevent such challenges from occurring. 
Telecom organizations are under scrutiny to make smart financial investments. They pertain to procuring, maintaining, and replacing assets. By carefully overseeing such activities, CSPs gain several benefits. They include:

Reduced expenditure

Increased savings

Enhanced productivity

Informed and result-driven decision making

Higher operational efficiency
In addition to making the right Capex investments, telecom companies will need to keep an up-to-date record of where their assets are, what condition they are in, what is their value, and more. When CSPs take all of these factors into account and manage them, then it is known as telecom asset management. The best way to oversee every aspect of assets is to use a telecom inventory management software solution.
A telecom asset management software solution is a holistic system for tracking, monitoring, and maintaining assets. It is made up of many features that make managing assets as simple as clicking a few buttons. Telecom companies that are looking to boost returns on investments while keeping expenses at bay are rapidly adopting these next-gen technologies. Here's why.
It can be immensely overwhelming to manually track all the assets in a telecom company. Telecom network asset management software solutions make it easy by providing asset updates in real-time within a single application window. They show you how many assets you have, what is their total value, when their maintenance dates are, their lifespan, and more. This promotes better decision-making.
Telecom assets may regularly change places. Furthermore, they deteriorate in condition over time. It is important to track all of these changes. It helps in increasing asset reliability. Asset tracking software solutions can efficiently track the location, compliance, and condition status of assets. They can integrate with barcode scanners, GPS, RFID, and IoT devices, enabling instant and accurate tracking of assets.
Maintaining telecom assets is easy with an asset management software solution. It allows users to create custom preventative maintenance schedules. They are backed by notifications and alerts. So whenever a maintenance task is fast approaching or is overdue, users get audio and visual notifications. 

Users can receive reminders via in-app notifications, SMS and, or emails. Furthermore, asset management solutions automatically log every maintenance activity for future reference.
Asset tracking software for telecom allows telecom organizations to efficiently handle subscriptions. The software displays all the clients, along with their details like connection speed, geographical location, and more. Just like maintenance reminders, users get notifications when subscriptions are near expiry or have a pending payment.
The telecom industry is rapidly evolving. New technologies are frequently emerging to push the frontiers of communication. Whether telecom companies want to adopt new technological advancements or want to manage existing operations, they require an effective asset management strategy. Telecom inventory management software solutions are the perfect solution to keep expenses in check while enhancing returns. 

If you're looking for a world-class telecom asset management software solution then I highly recommend SmartAMS. It helps you simplify large-scale telecom operations. It has the latest features, is cloud-enabled, and receives full support. Elevate the prospects of your telecom organization. Visit their website today.