These past few weeks, I've been so busy in the crypto-verse that even taking a rest means more grinding everywhere. Prior to the Axie Infinity hype, I, along with the other Club1BCH fam, was so busy chasing free smartBCH tokens either on Twitter or Telegram. I even participated in some of the meme contest hoping to get more tokens too.
Then here comes AxieBCH that offers free scholarships in Axie Infinity, where the chosen ones can earn extra BCH twice a month. I am just so lucky enough to be a part of the first batch without too much hassle. The problem is, I don't think I can keep up. I do love the game, but I'm still struggling and the weakest scholar ever.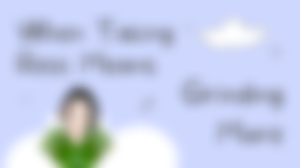 With all the grinding every day, I barely got to sleep well or nap in the afternoon. Imagine writing articles for hours and grinding in the arena. Making noise, however, is never an issue to me since I only post every 3 hours. I also need to help my nieces with their modules. I barely have time for my furbabies and even for myself.
So here are the things I usually do online:
I usually spent a max of 3-4 hours on this platform for 1 article alone. This includes thinking about what topic to write, constructing the sentence, polishing the article, adding photos, making the cover photo, and publishing.
Once the article has been published, that's when I start checking my previous articles and reply to their comments. Then upvote some of the users, too, which takes another 2-3 hours again.
Making noise every 3 hours, replying to their comments, and so on. Out of the things I do online, noise is my top favorite because it doesn't consume so much of my time.
Since I become a scholar, I spent less time on Telegram and more time on Discord. Apart from being a scholar, checking Telegram gives me headaches since our Chatbox is quite a busy one. Imagine, being away for 10 minutes and the unread messages is more than 200. Ugghh.
So I left temporarily and focused on Discord, where I enjoyed talking with everyone. But then recently, my body is no longer happy with my routine that affects my activity on both Telegram and Discord. Now, I'm inactive on both, and I don't know if I can keep up.
As I've said, I love this game but the problem is that this game isn't for me. I won't give up, though. I will keep on striving no matter what until judgment day. I just hope I'll improve though.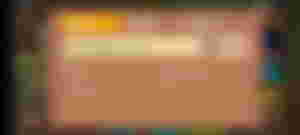 Playing this game is quite time-consuming as well. However, it's not the time that troubles me, but it's MMR. Plus, the coach said he will soon increase the daily quota of 100 SLPs a day. Darn! How am I supposed to do that?
I was ready to do a drop last month but my laziness started to kick in again. Now, I can no longer find my will to stay.
Already stopped posting. I barely get anything from this platform anyway.
I decided to rest from joining airdrops.
I haven't checked my team for the last 2 weeks. Ugghh.
Yes, I even stopped checking. I'm too sad to see EBEN under $1. I hope it will survive though. I still have 90+ EBEN in BenSwap.
I was so excited about this but when I was accepted to become a scholar, I also had to delay this.
So yeah, these are the things that have consumed so much of my time. This is also the reason I prefer English movies or series coz I can multi-task while watching and doing something at a time.

So to all who commented on any of my articles or noise posts, forgive me for always replying so late. I've just got so many things to do and sometimes, I just don't know which one to prioritize.
I don't know if I should grind harder or just focus on the things that I can manage because honestly, I'm not like PVM or others who do so much without having to feel overwhelmed.
I miss the times where taking a rest means going for a movie marathon with family or taking an afternoon nap or watching random videos of dogs' compilation on YouTube.
Just like now, I'm sleepy and tired but here I am, grinding to write at least 2 articles today and will grind some more in Axie Infinity in a bit. Ughhh.
Adopt me, please. 😅
---