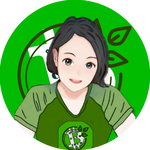 SwapSpace is more than just a crypto exchange. It is an instant cryptocurrency exchange aggregator that allows its customers to surf through all the swap offers collected from major cryptocurrency exchanges in one place.
SwapSpace, unlike other crypto exchanges, strives its best to simplify the exchange process as much as possible, making it better, faster, and more convenient to its customers. In addition, SwapSpace's registration-free swaps with the greatest rate deal you can find on the market. 
SwapSpace's number one mission is to save everyone's time. They know how precious our time is, and so, they want to make everything accessible to us. With more than 450 cryptocurrencies and tokens, 14 instant exchange services, and more than 60000 exchange pairs available, the whole range of exchange offers is now just a few easy clicks away. 
Do you think that's just it? Well, guess what? SwapSpace is not done yet because they have more to offer! With SwapSpace, there is no need for you to search the rates from different platforms and services to compare their terms and fees because they will do it for you with no extra charge. Yes, you heard me loud and clear. NO EXTRA CHARGE!
With SwapSpace, all you need is to compare the customers' evaluations of the crypto exchange services and choose the most reliable option that's best suits your money.

SwapSpace is meant to simplify and accelerate the crypto exchange process, which means no more searching through the internet as everything is gathered in one place for you.
SwapSpace selects only the partner companies that show great care for their customers. Not only are they well-known market leaders but they also provide a variety of coins, high exchange limits, as well as fast exchanges.
More than 450 coins without limits
SwapSpace offers a great diversity of cryptos and tokens without limits. This means you can swap all you want and continuously working to increase that number.
No logins, no accounts, no passwords, and no tedious verifications. 
SwapSpace has a reliable support team that works 24/7 and is ready to assist you with your issues. 
With its four easy steps to exchange cryptos, as well as effortless to navigate both on mobile and PC, SwapSpace is, by far, the newest best cryptocurrency exchange. Indeed, swapping crypto has never been so easy with SwapSpace!
SwapSpace aggregates the swap offers from the major cryptocurrency exchanges then automatically arranges the deals in order based on the fee percent, currency rate, number of cryptocurrencies, and even the exchanges' ratings onscreen. Thus, it produces swaps without charging the customers an additional fee. 
Now, enough with the talking and let's try SwapSpace for the first time. Do you want to try it yourself? Go check with the wide range of pairs here.
To get started, follow these simple steps below:
Step 1 - Choose your pair
Choose the crypto you'd like to exchange. Remember, there are more than 450 coins and tokens available, so be sure to click those drop-down menus or search the specific pair you want to exchange.
In this case, I will choose 0.01 BCH in exchange for BUSD-BSC. As you can see, 0.01 BCH is worth 4.277 in BUSD-BSC.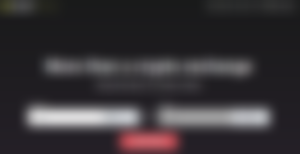 Take note: You can also type the number of coins you want to swap.
Once you have paired the right coins/tokens you want to exchange, it's time for us to click that "View Offers". Now, watch carefully what happens next when you click that red button there. 
Step 2 - Select the best rate
As soon as you have clicked that "View Offers" button, you will then see a list of different swap services and exchanges. In this case, FixedFloat exchange is the best option for me with 509 reviews.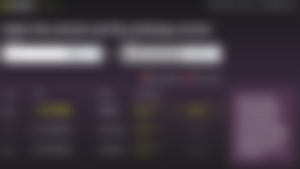 Take note: Some partners require KYC and if you want to proceed then you have to accept their requirements. Before you start an exchange, be sure to read carefully all the notions to avoid problems during the process.
Step 3 - Transfer funds
If you're fine with the service network fee and privacy policy, then click that "Exchange" button next to the TrustScore. You will then be directed to this page below where you need to enter the recipient and the refund addresses.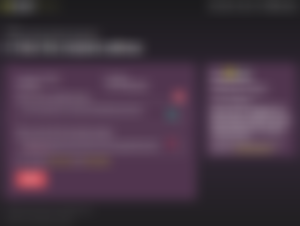 Take note: As always, make sure to double-check both addresses to avoid unnecessary problems afterward. 
In this case, I used my BUSD-BSC address from SimpleHold wallet while the BCH refund address was from my Bitcoin.com wallet. Although the refund address is optional, I'd suggest providing such in case of emergency. Be sure to accept the Terms of Use and Privacy Policy, and then hit "Next".
Don't have your crypto wallet yet?
No worries, their support will recommend you a good one. Just click the wallet logo next to that red lock above the recipient address, where you will be directed to SimpleHold, a secure crypto wallet for BTC, ETH, and many other assets.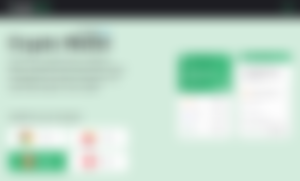 This cryptocurrency wallet is highly recommended by SwapSpace for those who don't have the wallet yet. The best thing about it is you can add this as a browser extension, whether you are using Chrome, Firefox, Brave, or Opera, making it a lot easier for anyone to use crypto! 
Step 4 - Receive your coins
Once you hit "Next", you're almost ready to complete the transaction. Just copy the exchange address where you need to send the amount, which, in this case, is 0.01 BCH, to get 4.273 BUSD-BSC.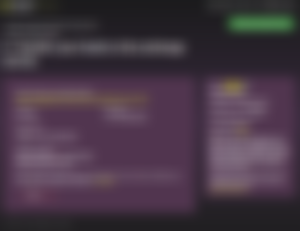 Take note: Be sure to only send the exact amount to the address provided.
Receiving the crypto in your wallet, however, takes a few minutes up to an hour, depending on the speed of work of the partners as well as a total load of blockchain networks.
You can check the transaction on Swap Tracker or contact the support: support@swapspace.co
SwapSpace has an excellent affiliate program that brings the best rates to your customers while you earn crypto at the same time. For each exchange from your platform made via SwapSpace, you will get to earn a 50% revenue share. 
So how this affiliate program works:
Submit a request for participation in the affiliate program

Choose the type of cooperation

Share your referral link or integrate SwapSpace's API

And enjoy earning profit

Final thoughts
Based on my personal experience, SwapSpace is, by far, the best crypto exchange for me. Here, you don't need to be an expert to use this crypto exchange service as all you need to do is follow these four simple steps, and that's it!
With more than 450 coins that you can swap without limit, exchanging cryptos is never been this cool! They also have a 24/7 reliable support team that is ready to assist you whenever you have your queries. And with its Affiliate Program, you can earn a 50% revenue share in BTC for every successful exchange going through SwapSpace. 
---