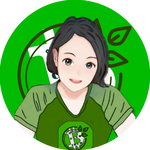 Today's special because it's my 5th month since I HODL my BCH. But, for a little change, I won't be sharing with you another update about my wallet. I am, however, going to share with you about something else.... something personal.
This article is actually inspired by @Jane's article I read recently: Let Me Be A Kid Again, No Sweats Just Sweets. It's about her childhood days and the things she used to do as a kid.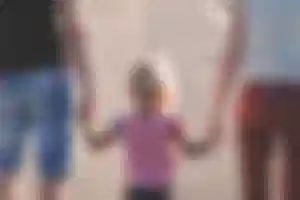 E2In my version, I'm going to share with you some of the things that I learned from my parents during my early years that help me who I am today. So if you're interested, be sure not to skip a thing.
I can't remember who influenced me to learn this at a very young age, but I learned to save money when I was probably a lot younger.
I remember I would clear my dad's pocket and take all the coins he had and just leave the bills. Coins don't seem to be too valuable for the adults back then, so I thought losing some of them won't be a big deal.
So I cleared them all out and put every coin in my piggy bank. But since I was just a child and barely need anything aside from snacks, all of the coins I saved would go eventually to my mom. So it's like I was saving the coins for them to use it when we ran out of money.
With this trait that I learned before, I got to save some money even though I don't have much. Even up to this date, I always make sure to save some decent amount for future purposes, especially now that I have to save for the construction of my tiny house. And even if I already have a few thousand worths of BCH now, I still apply the save more, spend wise rule to myself.
I've learned this trait from my parents. They pay their dues on time and if not, due to some circumstances, they made sure to inform the person about the possible delay. This way, the people they owe won't expect a lot.
And when my parents finally got the money, they made sure to pay their dues. So thankful that I was raised by them because they taught me how to become a responsible payer.
I guess this is one of the few reasons why many of the people I know trust me when it comes to money. I pay my dues like how Lannister's pays theirs.
"A Lannister always pays his debts." - Game of Thrones
My parents aren't the kind of parents who like to buy unnecessary things when they have money. They always prioritized the important ones like paying debts, bills, loans, education, food, and other things.
My dad was a kind man and so is my mom. I'm not trying to be biased here, but I'm just stating a fact about them. My dad liked to help people as much as he could to the point that many of these people, even his own friends, would abuse his kindness.
My mom, on the other hand, does the same as well. Whenever someone would come to our house and ask for a little money, she would feed the person or give that person some food to eat for later.
As I'm writing this, my mom has just prepared the extra cushion to be given to my nephew's nanny. It's not new though but still in good condition. The nanny's just moved into their new place, and they only sleep with a mat on the floor.
My parents also taught us to be kind and not judgey based on someone's appearance and status in life.
---
These are just some of the significant traits that I got from my parents. Because of their influence, I have learned to value money at an early age, as well as the people I owe. Without their influence, I wouldn't be who I am today, and these will also be one of the traits that I will surely pass on to my future (if given a chance to) kid.
---