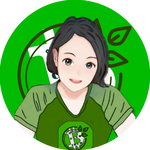 Gameweek 16 has just started and if you are like me who didn't check the schedule on time and forget to update the team, better luck next game for us then. Perhaps it's about time for us to stay updated so we won't miss any opportunities of getting good scores for our team.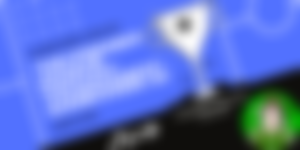 Anyway, since it's another week for Fantasy Premier League fans, I'm pretty sure many of you are already excited to see what's going to happen later. And as always, since I'm not really an expert in this field, I'm just going to just update you on the basic stuff.
In the previous game week, teams like West Ham, Man City, and Spurs had made 3 points against their opponents Chelsea (2), Watford (1), and Norwich (0) while Burnley, Wolves, Crystal Palace, and Norwich didn't get any at all.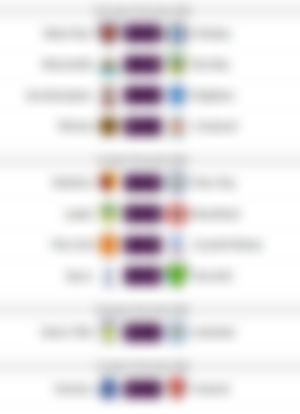 For this week, we have Brentford and Watford who will play first against each other. At the time of writing, both teams have already scored 2 - 1. Thanks to Jansson and Mbeumo, they have made goals for Brentford while it was Dennis for Watford. Well, I don't want to talk much about their standings, so better check it for yourself. See it here.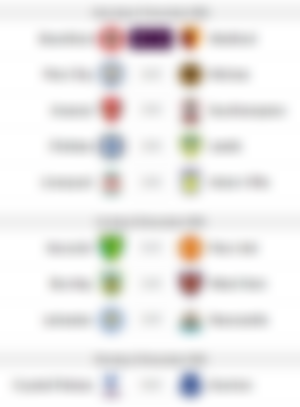 The league of Crypto has now 104 managers registered with Portugal XI being on top with a total score of
971. Followed by Menacing Madrid ⭐️ with 936,
Lawl Pogba with 923, and
LFC no FCL with 921. Let's see if Menacing Madrid ⭐️ can beat Portugal XI this week.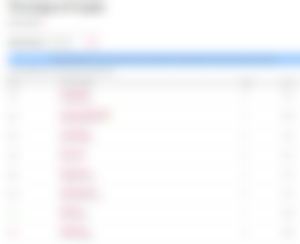 Unfortunately, my name is no longer in the top 15 as I went down all the way to 21 with a total score of 838. The good thing is, I still have a chance to win 0.25 KONTRA for as long as I don't go under 25. Let's go, team!

The League of Crypto, by the way, is one of the fun competitions initiated and sponsored 100% by the #Club1BCH members. And just recently, @PVMihalache announced that KONRA is the newest sponsor we have for this event. With that being said, KONRA will sponsor 0.5 KONRA for the Manager of the Month and another 2 KONRA for the Christmas bonus for the top manager.
Read the article written by PVM about The Unique Tokenomics of Konra to help you familiarize yourself with the #Club1BCH Premier League Fantasy Football partner!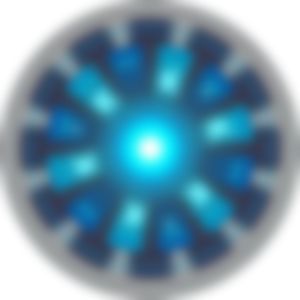 At the end of the tournament, expect more tokens to be distributed and the winner will receive 1 KONRA while the 2nd placer will receive 0.75 KONRA, and 0.5 KONRA for the 3rd placer aside from the BCH we accumulated from writing articles related to this.
Now if you think only 3 winners will get to enjoy these cool prizes, then you're wrong! Those managers who didn't make it top 3 but manage to be in the top 25 can still be able to receive prizes. The #Club1BCH prize pool currently holds 0.18 BCH, and with the current KONRA partnership, the prize table will be as follows:
The winner - $20 and 1 KONRA

2nd place - $15 and 0.75 KONRA

3rd place - $10 and 0.50 KONRA

4th place: $8

5th place: $7

6th place: $6

7th place: $5

8th place: $4

9th place: $3

10th place: $2

11th to 20th: $1

21st to 25th: 0.25 KONRA
Be sure to stay updated with us and join our noise channel where you can also meet and discuss the league with the other managers as well as follow me, PVM, @HappyBoy, and @Crackers on read.cash for the weekly updates.
If you haven't joined the fun yet, there is still enough time for you to join. After all, this game will last next year, so joining now will still be a good idea. Just be sure to have a Bitcoin Cash wallet to receive the $BCH prize and @SmartBCH address for the SEP20 $KONRA.
Now, meet the MoM (Managers of the Month):
August MoM: @Panky - $1

September MoM: @merurial9 - $1

October MoM: @bmjc98 - $1

November MoM: Demola Abodurin - 0.5 KONRA

December Christmas Bonus of 2 KONRA: ??????

If you wish to sponsor us and help us grow our reward pot, feel free to contribute to our league's official wallet: bitcoincash:qqrs4rhyremhen7v69tgqas28963ed29z5mlwhyyxn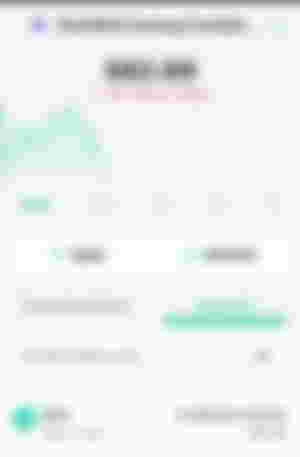 You may also contact PVM or me as I am the official Club1BCH Treasurer and in charge of the wallet where the prize money for the league competition is currently held.
December 10, 2021
---