Yesterday, after sending all my current earnings from both platforms, I was so shocked to see that I only needed 0.02 to complete my 4BCH. Then last night, I received another batch of Satoshi from making noise, and guess what? I finally made it!
The long wait is over as I finally reached my 4BCH last night. Oh yeah! Yehey! Horray! And before we could move on to our next goal, and that's to achieve 5BCH, let's take a look at my journey and how long did it take me to complete my 4BCH.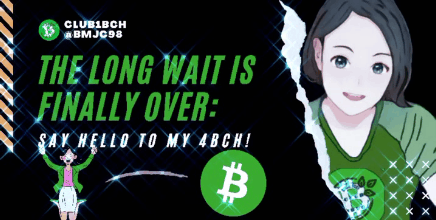 It was around May or June when I got my 3BCH. Unfortunately, I forgot to write about it so not sure when it was achieved exactly. However, I did mention it in one of my articles, which you can read here: All I Need Is 2 More BCH To Become The Next Millionaire This Year.
By the end of June, based on my monthly report, I managed to secure 3.50BCH. I was happy because I only needed 0.50 to complete my 4BCH goal. I was confident that I could soon achieve it before July ends as long as I would keep publishing articles here and make noise.
Honestly, I could easily reach 4BCH if it wasn't because of the BCH I've been saving for my house. For My BCHouse wallets alone, I've already accumulated a total of 0.56BCH. Nonetheless, I have no regrets because my house is as important as my BCH too.
Now, as you all know, I love tracking my earnings, so let's see how many articles have I written since All I Need Is 2 More BCH To Become The Next Millionaire This Year, a post I published mentioning my 3BCH. I have no idea how many so this is going to be a surprise for me.
Full articles: 48

Short posts: 9

Total: 57
Full articles: $507.17

Short posts: $0.17

Total: $507.34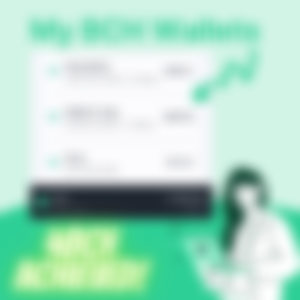 So $507.34 contribution from writing articles alone and the rest are from making noise on noise.cash. Now, let me show you my BCH HODL wallets:
#Club1BCH - 2.06234407 BCH

$2BCH A Day - 0.3498146 BCH

Extra - 0.07193187 BCH

Binance - 1.51891206 BCH

So just to give you an idea that my 4BCH journey was never easy, let me highlight some of my articles that didn't get much love from the bot. These articles were published after that 3BCH post I wrote.
I don't need anything else, but how I wish the bot is generous to me. I've noticed recently that he doesn't check my previous articles if I had posted a new one. Before, even if he was absent for 3 days, he would make sure to catch up on the other articles and share some love.
Now, he rarely visits and when he does, he would only upvote the previous and the latest ones. No more 2 days prior. Of course, everything is random but how I wish, he's as active as before. Nevertheless, I'm still grateful that I was able to accumulate more despite his absences.

My journey to 4BCH was never easy. There were times that I lose the will to write either it was due to a lack of motivation from the bot or that I was just too tired to do anything. But my determination to achieve my goals this year is much stronger than anything else, which is why I will keep on thriving no matter what.
I want to thank everyone for being so supportive. Your comments mean so much to me and, of course, your upvotes too. Another milestone has been achieved and now, it's time to start my Road to 5BCH.
---