The Guy Who Would Travel The World Just To See Me
**This is a story about a guy I met on Facebook probably more or less 10 years ago and his plan to see me this year.**
I don't know what year we met, but all I know is that he messaged me first on Facebook. At that time, I was the kind of person who would accept any friend's request and remove them only if I found them suspicious or unhealthy to my social life.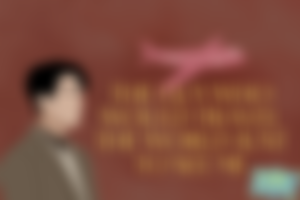 So this guy DM'd me and eventually, we started exchanging messages almost every day. We then became good friends. I told him something about myself and he also told me about his personal life as well. I learned he has a son, what he does for a living, and stuff like that. At that time, he worked part-time in the kitchen, and now, he is a chef. By the way, this guy is from Greenland.
The problem was, at that time, I had no stable internet and mostly used data to go online. So eventually, we didn't get to talk as often as we used to until we kinda lost contact for years. I did remember, though, that he emailed me one time. Too bad I just couldn't remember the entire content of his email, but I did know that it was the reason we got to talk to each other again.
Fast forward, and it was 2020, the year of my read.cash journey. I then invited him to join the platform so he, too, could earn extra income. Since I mostly published articles about my life during my first few months here, he got to learn so much about me, which inspired him to write an article about me. In that article, he said that he wanted to see me in real life.
When I heard about this plan, I was a bit worried, to be honest. I hate meet-ups and the thought of meeting him for the first time scares me big time. Unfortunately, I couldn't tell him straight about it so I told him instead not to visit the country if his plan was just to see me. I even told him to meet new Filipina friends so he has more options for who to hang out with. Lol.
In 2021, he was able to save money for the trip and then booked a flight to the country. He was supposed to arrive in September for my birthday but COVID happened so everything was canceled. Since then, he kept monitoring the news to see when he could travel again. After over a year, he finally got to book again. Just a few weeks ago, he told me that his flight will be in September before my birthday. I've also just learned that he will be staying for almost a month.
So I kinda had this panic attack again, especially now that I think he would finally be able to enter the country. Then just a week ago, I told him I don't want to see him and that he should find someone else to meet up with so he would still be able to enjoy his trip. At first, he was like, "okay", but then just the other night, he DM'd me and asked me if I was a ladyboy.
Honestly, this wasn't the first time that I was asked like this but it was just quite disappointing, though. I mean we've been chatting for so many years yet he still didn't trust me. I remained cool but told him that ladyboys are like walking barbie dolls. If I was a ladyboy, I would be pretty in all my selfies and very much likely to meet him.
Now, I kinda don't know what to do. Should I meet him or what? He will be staying in Palompon, less than 1 hour away from my place. I don't mind meeting him for one time but I hope he won't ask me for more like going out here and there or something. My only wish is for him to find more people to meet so he won't have to rely on me.

I wish he had told me about his plan to visit me this year. I could have prevented him from booking the flight. Now, I feel like I'm obliged to see him. I know I could just ditch him but that's too inappropriate. The guy would travel from afar and spend money to see me so I feel like it's not really a good experience for him if I ditch him. Besides, he is a friend who helped me when I needed some cash. Oh, the cash was already paid in full, though. I don't accept free money unless that person has no plan to see me. LOL.
So, what do you think should I do? Let me know so I know what to say or do.
---