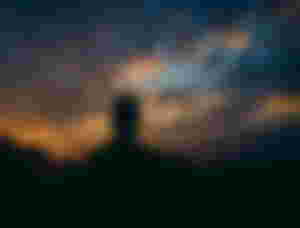 Remember the guy I mentioned here a few weeks ago? Well, you probably not remember, but you can read him here: The Guy And His Feelings and The Guy And His Feelings (Part 2). But if you don't want to read my previous posts about him then let me just give you a little preview.
He is my sister-in-law's cousin. He used to live with them when he first came here. Then he started living with his long time partner who is also our neighbor. And then a year ago, he moved out and has been living on his own.
This guy is known for being a womanizer. When one relationship ended, then there's another one waiting. The 3-month rule doesn't exist to him. Well, he is quite a handsome guy, so that is a bit understandable.
Then one day, his cousin, my sister-in-law, started to tease us. She said it would be awesome if we, his cousin and I, ended up together. We could be a perfect pair coz back then he was single. I just smiled not because I liked the idea but more because I thought the idea was silly.
Days went by and the teasing got more intense. Then he started chatting with me. He also gave me flowers for Valentines, my favorite Shawarma, and other stuff. The latest was two plants and a personalized mug with my face on it and a quote.
I have no feelings for him, so I declined when he asked me if there could be a chance for the two of us. He said he would wait but I declined for the second time, and he accepted it.
And the next thing I know is that this guy has already a girlfriend with a woman that is older than him and me. A woman who has separated from her husband and with 3 kids. The woman is no other than my sister. Yes, my very own sister.
My sister knew about us, but I guess he just explained that the thing between them would be fine by me as I never have feelings for him anyway. The guy also asked for my mom's approval. Mom asked about me, but he explained that I declined him because of the reason that I only see him as already a family and not someone as an individual.
Now, the guy would come here every day, and honestly, I really don't mind at all. But the thing between them started to make our family uncomfortable coz they have been so open like kissing here while the kids are around.
Filipinos are still conservative and prefer to have this thing in private. Kissing and lots of kissing is quite too much for some of us in the Philippines. Plus, according to our eldest sister, this is a bad sight for the kids.
Unfortunately, my sister, the girlfriend, is too clingy. According to my sister-in-law, it was she who confessed that she likes the guy since. She finds him attractive and all. I guess that explains why after being here for a month, they became instant lovers.
My sister came here a month ago from Cebu, an island away from here. When she came, she was quarantined for two weeks, and then another two weeks living next to the guy.
They weren't living together, but they were just in 1 compound, and that must have been the reason why they became close.
Honestly, I have no issues with what's going with them. Again, I never have feelings for the guy as I only see him as a member of the family. But the thought of them in a relationship in just a span of two weeks, that was a bit odd for me.
But, at the same time, I feel great coz I know I did the best decision ever. If I would have said Yes to him, and then we broke up, there could be a chance that he would just replace me in a snap like how he used to with his previous relationships.
Also, a few days before I learned he and my sister is already on, someone messaged me on messenger asking for him. The girl showed me a photo of her PT, which has two lines in it. Yes, she is pregnant, and she told me that they were still together until the first week of September.
She thought I was the new girlfriend, but I said no. I didn't say much about the guy and my sister as I don't have the right to expose them. But according to the guy, the woman is known for having lots of men even if she is married.
See, I did right here! The guy whom I rejected is really into having affairs with married women. As I've stated before in my previous post, I don't say YES to anyone just because I've been single for 5-7 years (can't even remember how long exactly). I don't fake my emotions just to be with someone.
So, what do you think? Is this normal for you? If you were the guy, will you do the same? Or if you were my sister, will you also do the same? Let me know your opinion below. 😉
**All photos are free images from Unsplash.