This article is inspired by @Kommie's Random facts about me.
If you haven't read her post, then I highly recommend you do so. Not just for that certain post but to all her articles actually. She's really good and her posts will inspire you for sure.
So, most of my readers know that I was born with a disability, that I love dogs, and quite a melodramatic person too. So, what you are about to read is something I haven't mentioned before in my previous articles. So if you're in the mood to read some not so interesting topics, then this article is perfect for you!
So without any further ado, let's get this started!
Other Fun Facts About Me:
I love sweets. I love chocolate of all kinds. I love desserts. They are my weakness.

I'm not really a seafood person, but I love to eat fish. While most of the people I know love shrimps, crabs, lobsters, squids, etc., I'm only more on fish.

My favorite fruit is banana. When I was a kid, we had a lot of them here because dad loved to plant fruit-bearing trees, including bananas.

I love watching movies, especially horror. I started enjoying horror when I was a kid. When I was in high school, I would watch this Japanese movie called "the grudge" around 10 at night while the light is off, and no one is around except me.

Because of the love of horror, I was haunted by "Sadako" in almost all my dreams for years. So most of the time, I would either scream or cry every night. I was forbidden to watch any horror movies by my dad and was told not to lock the door, so they could easily wake me up at night.

I love watching Thai commercials and any video compilations that can make me cry. There are times that I'm in the mood to cry for no reason. By the way, I easily get teary-eyed whenever I see someone in tears.

I love watching any animal clips, too, particularly about dogs. For me, they are just so cute to ignore. I love watching when abandoned dogs were being rescued and rehomed to a better place. It makes me think that there is always hope for humanity to change. And also gives me the idea as to why God never give up on us because despite the fact that there are cruel people out there, there a few good people who are willing to do everything to save these poor animals.

When I was young, I used to climb trees. Yes, despite my condition, I could climb trees. I used to bring a pillow and relax with its branch. Most people who could see me were anxious that I might fall. Lol.

One time, I was climbing a not so tall tree when suddenly I saw a caterpillar and was so scared, so I let go and fell off. Lol.

When I was young, I wanted to be Chinese because of the Street Fighter character named Chun Lee. Is it Chun Lee or Chan Lee? She was my ultimate favorite of all.

My favorite board games are chess and scrabble. I learned how to play chess when I was really young. Probably between 5-6 years old. My dad and 2 brothers were/are fond of this game. My eldest brother taught me how, from the basic moves to strategies. As for the scrabble, I learned them when I was 12. Since then, I got addicted that I would even play the game by myself.

I was 7 when I defeated my neighbor, who was a few years older than me. I felt so proud of winning my first chess battle with another guy apart from my family. Lol.

I had my first love when I was 17. After a month, we broke up. Lol.

Most of my exes would message me after a year or so for whatever reasons they had in mind.

I've been single for more than 5 years already. I had crushes, but most of them weren't into me. Lol. Now, I have none.

I like girls. I'm easily attracted to women who are simple yet beautiful in their own way.

I love people who love animals, especially dogs. They are the kind of people who are more interesting to be with.

I finished high school and graduated as a salutatorian even if I'm not smart. I am a living proof that even the not so smart can reach to the top as long as you work hard for it.

I hated math during the early days, but when I was in high school, I started to love it. My favorite subject before was Algebra.

Initially, I wanted to be a scientist. Then, later on, I wanted to be a teacher, but now, I ended up being a frustrated writer. LOL.

Before, I wanted to wear glasses to look smart. But when I was advised to wear them coz I'm near-sighted, I don't like wearing them anymore. I only do when I have some important transactions or going to the mall as it is hard to read the signs.

I'm only 4'10. Yes, I'm a midget.

My favorite playlists are those from Taylor Swift, Selena Gomez, BlackPink, and sometimes, Camila Cabello.
That's it! I told you it's going to be another long and boring one. But those who of you actually read this article will receive a tiny bit of surprise from me. Only if you can answer my question: What was my favorite subject? Just comment down below and will see how many of you actually read this article.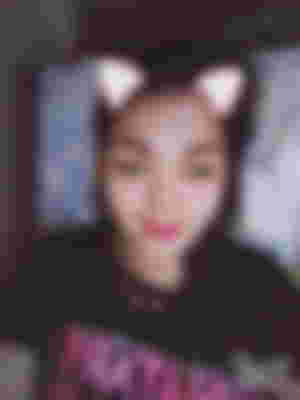 By the way, you can also write your own version of Other Fun Facts About Yourself, and let's get to know each other well. Hope to see your post soon.
You may also want to read my other posts here:
**Photos are mine.