One Fine Night With The Fam
Going out with the family is something I rarely do. It's not that I am anti-social, but because my family loves going to the beach, and I don't. It's just that beaches make me a bit uncomfortable unless the area suits me well.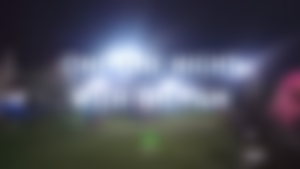 Last night, however, was different. This time, there are no beaches, just a plaza. Since I seldom go out, I feel like it's an excellent opportunity to write something different. It's nothing fancy, though, just a short escapade away from the comfort of my home.
Over a month ago, my sister bought a second-hand van from my HS classmate with the help of my brother's former student and now a mechanic. The van hadn't been used for a long time when they bought it. Before making the deal, the mechanic friend checked on it first to see if the vehicle was worth purchasing, and it did pass his judgment.
After a few repairs, they managed to get it to run smoothly. They drove the van countless times to see for further issues, and there were no significant issues except minor ones. Since the van has proven its worth, my sister decided to picnic at the plaza last night.
The van is quite spacious, unlike my brother's car, with only five passengers. The family has always dreamed of having a van we can use when we need to go somewhere. Thanks to the mechanic guy, who is now a family friend, we finally have our own.
So last night, we went to the plaza. Aside from my sister and her two girls, mom, boss baby, and I were also present. My other brother, his wife, and his daughter joined as well. Of course, the mechanic, his wife, and two sons were also invited. The mechanic's assistant joined, too, but chose to drive the motorcycle instead of getting in the van. My other sister's partner came, but he was also riding his motorcycle.
It wasn't the first time we went out with her van, but it was the first time we went out at night. Boss baby was thrilled after seeing those street lights and vehicles passing in the street. It was his first time after the last time we did it. He was excited and couldn't stop singing while we were going to our destination.
When we were almost there, I asked my sister-in-law where to buy pansit because I don't eat rice anymore. So we stopped at a famous local resto here that serves delicious pansit. It was pretty pricey, but luckily, I had cash when we left. So we ordered three servings, which cost $2.07. After a few minutes, we headed to our destination.
We arrived less than five minutes from the resto we stopped by. As soon as the kids saw the plaza, they couldn't wait to get out of the van. There was nothing extraordinary in the plaza, though. There are no Christmas decorations yet, so it is boring if you ask me.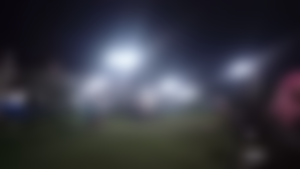 Still, I'm happy to get out of my cave finally. It had been a while since I got out of our neighborhood. At least I got to see something different from my usual sight every day. While we were there, we waited for my sister to arrive. She and my other sister's boyfriend went straight to my brother's parents-in-law to order some BBQs. We were starving already, so they started eating some of our snacks. I also bought peanuts, as requested by my sister-in-law.
While waiting for my sister, the kids were having fun running around the area. Boss baby was unstoppable, too, as he tried to ditch mom. Poor mom. She had to chase him because my nieces didn't want to watch him. Eventually, as soon as he started coughing, my mom decided to let him use the phone, so he would stop running. As expected, it worked.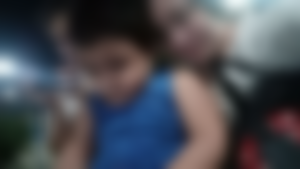 After waiting for almost an hour, they finally arrived with the BBQs and two bottles of soft drinks. We were so starving that we stopped talking and started getting food. Unfortunately, we were kind of broke, so we only had BBQs, but it was still delicious and shared by family and friends.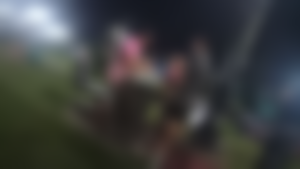 I enjoyed the food more because of the pansit and the BBQs. It was a great combination. It could have been better, though, if there were bananas. The next time we go to the plaza, it will be when it is packed with Christmas decorations. Also, we will bring more food when going there, so we have more to share.
After the food, we cleaned our table, made sure no trash was left behind, and took a quick selfie before heading home.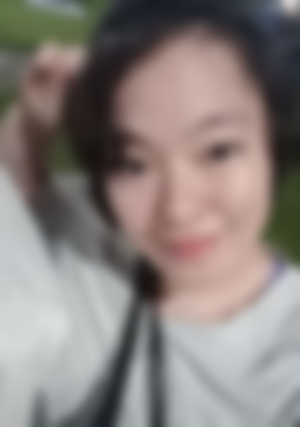 Last night was a great night spent with the people that matter. It was also pretty memorable since I first wore shorts in public. I never wore shorts in public because I didn't want to be the center of attraction. Last night, I didn't care anymore.
So that's it for me last night. Unfortunately, I didn't get to take lots of photos. The next time I will go out, I'll make sure to take more.
---
Feel free to follow me on:
noise.app | noise.cash | Publish0x | Hive | Torum | Twitter
---