My Theory About How Tipping Works On Noise.App
Have you ever wondered how tipping really works on noise.app? Do you think all the tips you received came from your followers/friends? Or do you think another Rusty is tipping us some BCH, but the difference is that he is on a secret mission this time?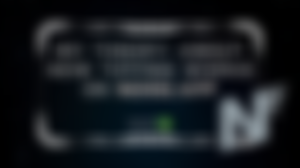 Some of my club fam also think the same way too. Well, we could be wrong, but we could also be right. Either way, I really have no complaints about how this app works. In fact, I love every bit of it and can't wait for what's coming next. So based on my theory, how does this tipping work on noise.app?
I set up my wallet on the 20th of September. On that same day, I received several tips, and the majority were $0.05 and 1 $0.16. Upon seeing those tips in my wallet, I kinda suspected that some of those tips were sent by the system. Of course, some of it came from my generous and ever-supportive followers/friends as well.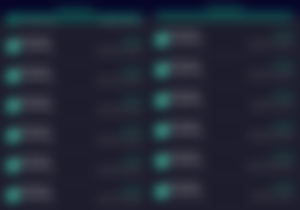 To support my observation, here's another thing I want to include. I have been on read and noise for a long time, and based on my experience, most of my tippers would usually tip me $0.02-$0.05. Only a few users would tip me above $0.05. Even on noise, even if there's a FREE TIP, only a few of them would tip me more.
The only time I get more is when I do a fundraising event or if my post is really impressive, which rarely happens. That's understandable though since they have to allocate their FT to their commenters and people they follow. The same goes on read.
This makes me conclude that there is a Rusty 2.0, hiding somewhere and tipping us straight to our wallets based on the quality of our posts and us as a noiser, in general. Still, this is just a theory and as I have said, I could be wrong on this.

Now, let me do a quick survey though. Please, check this Google Form and do the quick survey with honesty. To compensate for your time and effort, 5 of you will have a chance to receive a small amount of BCH straight to your wallet. You will only be given 3 days to fill up the form though so be sure to be on time.
This survey, by the way, will be used for my next article about noise.app. Don't worry, I won't be asking for your usernames but just a few simple questions that I can use to justify my theory. So no need to fake your answers, coz whether you tip me or not, you will be qualified for the draw.

So far, my earnings from noise.app are way better than noise.cash. This is why I think there's really a Rusty 2.0 on the dot app.
As you know, earning $1 a day on dot cash is not easy. You really need to be active all the time. Even though I have quite a lot of friends I get to interact with on dot cash, it's still hard to earn $1 there. Meanwhile, earning more than $1 on the dot app is quite easy and pretty effortlessly. This adds up to my theory that there is actually a backup from the system.
Whether my theory is right or wrong, I am grateful for everyone's huge support and for the new app that will bring us another passive income.
---
Feel free to follow me on:
noise.cash | Publish0x | Hive | Torum | Twitter
---