This morning, I read @Eirolfeam2's My Miracles From Heaven, and since I can relate to the topic, I've decided to write a full article about it instead of just commenting on my side to her post.
Some people believe in miracles; others would say it is merely a bit of luck. But for me, whatever they say, miracles do exist! By the way, I also believe in angels and demons. I don't need proof; I just feel it.
To those who didn't know, I was born with a disability. You may check this post here to see or learn more about me. Anyway, during my early days, my parents had to carry me when we go out. Those were the days when I still had no crutches. At home, I just crawl or use chairs to walk around.
I started using two crutches when I was in kindergarten. And although I learned so early, my dad wouldn't let me use them at school. I guess, he was just worried that kids would bully me or that I might accidentally slip somewhere. You know, stuff like that.
During my school days, I was also really shy typed. Yeah, I'm an introvert by the way. So, whenever I felt like I had to go to the bathroom, I would just ignore the callings and just prayed to God that our class would end very soon. This is my everyday scenario at school. My mom would tell me, "don't be shy and tell your teacher". I just nodded but never listened. And guess what, I never peed during class.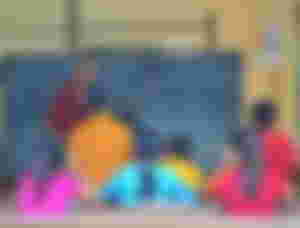 It even continued even during my first grade. Although mom would come over to bring us (me and brother) our lunch and let mee peed before she leaves, my afternoon had always been a disaster. I always had this feeling when everything's about to explode. That it only takes that one laugh, and I'd be dead.
So what I did was to divert all my attention just to forget that I had to pee. I had to pray and pray during class coz I was worried that I might make a mess, and no kids would ever want that. And no, I never raised my hand to call my teacher's attention, so she could help me go to the CR/restroom. I was too shy to do that, and it continued for another few months.
But guess what? I was pretty fine. I believe that my angel helped me survive those days and moved on without any health problems even for months of doing the same thing. And for me, that is already a miracle.
Another incident was when I had a vehicle accident back when I was still in Cebu. I forgot the year, but I still remember everything. Yeah, except the date. LOL. I was on a graveyard shift at that time and kinda woke up pretty late. So I had no choice but to take a "habal-habal" or motorcycle taxis in English. I only had like 20 minutes before my shift starts, and I was so worried coz there was no habal-habal in the area.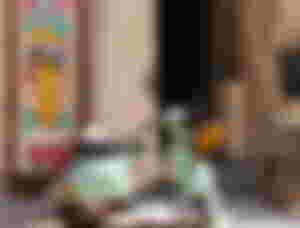 Then I saw one. The driver was not from the area, but I decided to take it. I can't be late coz I already had a memo, and one late could mean suspension. However, the motorcycle was a bit odd: no handle at the back, a bit small, and no proper helmet.
By the way, I'm the kind of passenger that always prays. That night was another night of praying while I was on my way to work. I talked to Jesus and asked for his guidance and protection. I do that all the time coz you'll never know what may happen next.
So, we were halfway there when we got stuck in a traffic jam. It was a bumper-to-bumper situation. Then one motorcycle tried to overtake us and when he was in front of us, his motorcycle was hit by another vehicle, and he fell off. Since we were behind him, we also fell. After a few milliseconds, I stood up, and luckily, the next vehicle was way far from us, so I immediately walked to the sidewalk. And there, I suddenly felt shaking and burst in tears.
I kinda had a feeling that that could happen. I just felt something really odd the moment I sat on the passenger seat. But what really gave me a goosebump was seconds before I fell. Believe it or not, but I felt like there was an angel carried me and just put me in the ground when I fell. It happened so fast, but I could really feel it.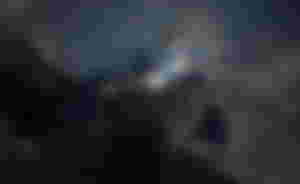 I had no serious injury at all, except for a tiny bit of scratch in my elbow. Still, I had to be admitted to the hospital to be sure. I didn't want to, but a concerned citizen called an ambulance when he saw what happened. That was really a miracle to me. Imagine, that was bumper-to-bumper traffic but when the accident happened, the next vehicles were quite far from us.
Actually, I had a lot of situations where I was almost got hit by vehicles, but I thank God for always protecting me in those times that I couldn't even protect myself. He has always been there to keep me safe.
For me, miracles don't have to be a life and death situations. Miracles happen to us every single day. The fact that you are awake today is already a miracle that you should be thankful for. Having your family with you is also a miracle. Life is full of miracles and we should all be thankful for it.
You may also want to read my other life stories:
**All photos used are free images from Pixabay.