I was out of topic earlier when suddenly a user from Project Blue Fire posted something about horror stuff. In his post, he asked people to share their unforgettable supernatural experiences. So, now, I'm going to share with you all my most unforgettable experience. And if you're ready for stuff like this, feel free to continue reading.
Okay, then. So here's my experience. No cheating, okay! Read the entire story until the end.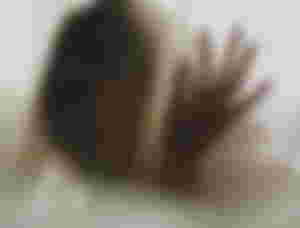 So, it was one Sunday night when my brother and I decided to watch the Sunday's Best on our local favorite TV channel. I was only in high school back then when this incident happened, but the memory is still fresh to me.
My brother and I decided not to sleep early. I'm not sure if we had a class the next day, but all I know is that we were watching "Princess Sarah". It was just the two of us as my parents and sister were already sleeping at that time.
Although I had seen the movie for the nth times already, I still couldn't help but watch it again and again. Princes Sarah was one of my favorites ever. By the way, it was light's off when we were enjoying the movie when suddenly we heard a noise. It was some kind of a tapping or something noise.
At first, we thought it was just a noise coming from the TV, but after a few minutes, we heard it again. So, we suddenly felt scared hearing it for the 2nd time. Since the switch is near the door, we were scared to switch on the light. After a few minutes of deliberation, I finally convinced my brother to stand up and switch the darn light on by himself.
Then we heard the noise again. My heart was beating so fast at that time that I don't know what to do. I felt like I was ready to scream or cry. But my instinct tells me to scream instead. So I did. I screamed so loud that made my mom got up in bed to check on us.
We told her everything, so she said to turn off the TV and just go to bed. But we insisted to wait for a little while so she could hear the noise. So she did. We waited for another minute when we heard it again. I was so scared that I had to stand next to mom.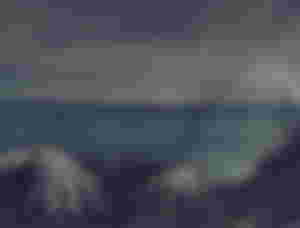 Out of nowhere, we heard something. This time, it wasn't just a tapping sound but a voice in a low tone. So mom asked who was it, and that was the only time we realized that it was just my sister's suitor, who is now her husband by the way.
I felt so relieved after hearing his voice. We then opened the door, and I was laughing right after. I told him he just scared us, and then he started apologizing for the trouble he has caused. Luckily, he got some ice cream for us and for my sister of course. From being scared, I felt a lot better after, thanks to the ice cream.
And that was an experience that I will always remember. I almost thought that there was really scary going on. Luckily, it was just my brother-in-law.
So, what experience did you have that made you tremble to death? Are there any?
---
You may also want to read my other posts here:
**All photos used are free images from Unsplash.