I'm sure some of you have already noticed my absences here. I've been slacking since the last week of October and though I planned to spend more time for this month, I end up slacking even more. At first, it was just due to stress from playing Axie Infinity. At that time, I got so busy trying to rank up as I was so low than the required target. It took me over 1 month until our coach decided to replace one of my Axies with a more stronger and effective one.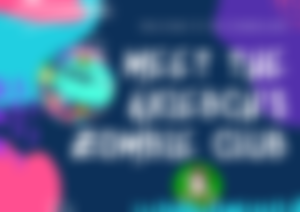 I thought that was the beginning of everything. I thought I'd be back to being my productive self again but things got out of control when I got addicted to talking with my co-scholars and other members of our Discord community. I honestly don't know how it all started. It happened so fast that from just chatting with the members, I end talking to them on our Voice Community. Since then, we talk a lot every night and more and more members would even join our late night talks. From then on, the Zombie Club was born.
We are called Zombies because we sleep during the day and are wide awake at night. Although we talk a lot every single night, we never get bored with each other, regardless of the age gap we have, caused some of them are either minors or in their early 20s. One of the Zombies is @MegaKyodaiBanrai. He is one of the most active Zombies that I know of. Just like me, he's more alive at night than during the day. What I like about Mega, as I call him, is that he's so polite, and he has this soothing voice that makes me just want to sleep while the headphone is on.
We also have @Clockey, one of my favorite Zombies too. Aside from being a great singer, Clock is a very smart lad too. I remembered when it was just me, Mega, Jersy, and Roel, Clock's friend, who used to VC a lot, Clock was just listening to us but never talks. Whenever we say something on the VC, he would just type back his reply on the main chatroom. Until he started talking with us, and that's the beginning of our friendship with him. Clock is also good at games that we sometimes ask for his help. Whenever he coaches us, he won't just tell us what cards to use but also explains to us why we should use those certain cards. Furthermore, Clock is one of the reasons why our late night talks aren't boring at all.
Aside from Mega and Clock, we also have @JiroXShin, Kryptonite, Roel, Jersy, LOL aka Meo, BJay aka Jade, Shiilou, Arjay, Threyna, John Paul, and a few others. These are the most active ones as others prefer to mute themselves and just listen to us while talking.
Our Zombie Club is open for all. I mean we are not exclusive to just scholars. Actually, our club is perfect for the newcomers who want to stay active at night. We offer advice on how to become a scholar (not the test or interview-related stuff, though), the dos and don'ts, and most especially, our free time to accompany them while they are trying to get the scholarship. The best thing about our club is that once you stick around with us, you already have our support until the end. Of course, it depends on that person's activeness in the community. If they show us that they really want the scholarship so bad to the point that they'd stay up late just to prove their worth, then we'd be happy to make their dream into reality until he/she finally becomes a scholar.
Aside from voice calls, we recently got hooked up playing minigames. It all started after our guild's first official event. After that event, we just thought about how fun is that to play those cool games during our Zombie nights. So a few nights ago, I asked one of our coaches if we could play those games and share the links to our main chat. He said we can but instead of sharing the links to our main chatroom, he created a new server, exclusive for the minigames. I also asked him if we could play other games aside from the ones we played during the event, and luckily, he permits us as long as we won't violate any of the rules when it comes to sharing links.
So yeah, aside from nonstop chitchatting, we also play games, such as Skribble, Gartic Phone, and Word Bomb. Here are some of the drawings we did during one of our Gartic Phone games: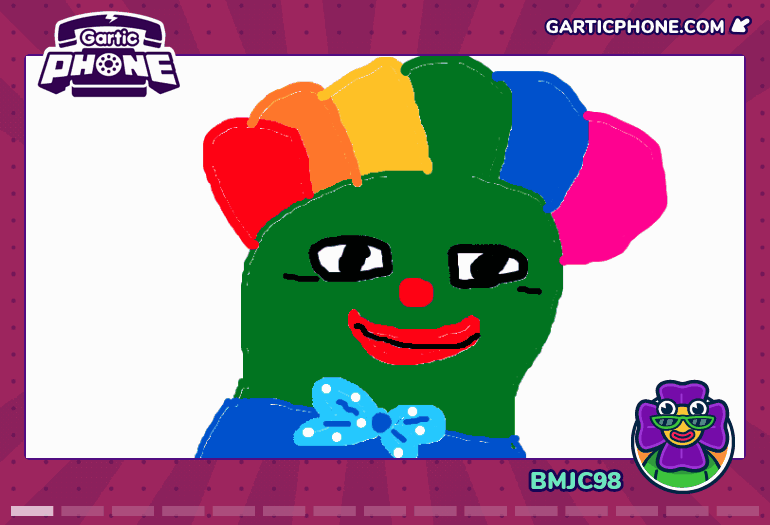 I promised Jason from Honk to draw a Honk clown one of these days, so here it is.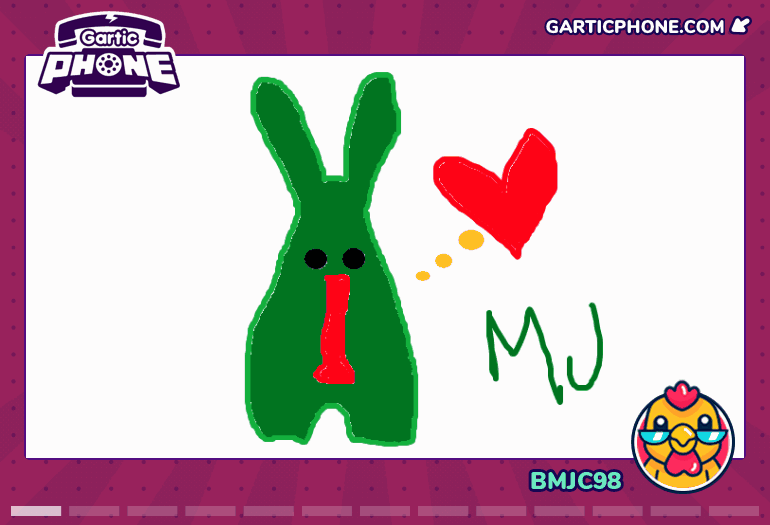 This drawing was inspired by my phone holder. What do you think?
We also did the face reveal challenge the other night and though, I've already seen most of them, I was surprised that Mega did finally reveal himself. He used to just show us his cat but that night, we were able to convince him to reveal his cuteness. Thanks for that Mega.
Sometimes listening to them on VC makes me want to sleep. I just love listening them talk that one time, I told them that I would take a quickie nap. I did nap while they were all just talking and didn't bother to mute myself. After 1 hour, I woke up just to tell them that I'm going to need some more nap time. The next thing I know, it was already 8 am and everyone was gone.
Little did I know that while I was enjoying my beauty nap, I was also snoring in the background. When it was just me in the VC, one of the coaches saw me alone and decided to check on me. He was probably curious why I was still online knowing that I was one of the Zombies. There he heard me snoring, and he even mentioned it in the main chatroom. Out of others' curiosity, the other members came in straight to VC just to also hear me snore. LOL.
I had no idea about it until one of the co-scholars mentioned it to me that I was indeed snoring. The good thing was, I didn't sound horrible. They said that I snored cute. Plus, a few days after, some of the Zombies also fell asleep while they were still on the VC. I don't blame them, though. Sleeping while other people talking in the background really helps me or anyone falls asleep peacefully.

I may be slacking here on read, but I have no regrets at all. I believe I deserve to slow down for as long as I want because my brain needs fun too. I know earning more BCH is also a fun experience, but I can just go back whenever I want to. For now, I just want to relax and have fun with friends and only come back when I'm ready to. Besides, I'm still earning some BCH through noise and AxieBCH.
---