Make Way For The Coming Of BCH Reborn!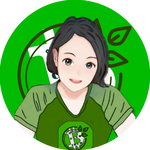 A week ago, I published an article about BCH Reborn and gave everyone an overview of this Gamified NFT. This project, founded by the same creator of $AxieBCH and $GAME, was supposed to be launched on the 15th of April, but they decided to delay it a bit to polish everything, making sure we won't be experiencing any bugs during the launch.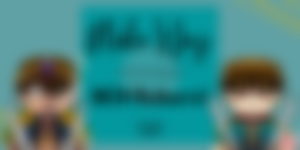 Now, the wait is finally over because this fantasy story developed in a manga styled-NFT is coming on smartBCH. It is said to be listed tomorrow (no exact time announced yet) through the oasis.cash marketplace. So what are we going to expect on the said launch? Well, here are a few:
Only 82 out of 100 Founding Heroes will be listed for auction in the marketplace. The other 18 were reserved for the people behind this project unless they chose to list it themselves.

Since it is listed for auctions, it's going to be a bidding war for those who want to get their hands on these cool NFTs.

There is no limit to the number of NFTs one can buy in the market. You can buy one Founding Hero or take all if you can.

You need BCH to be able to participate in the bidding.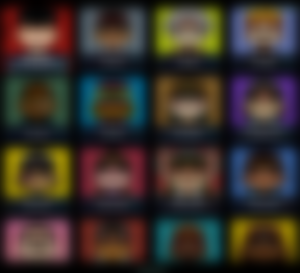 You might think this NFT is just one of those NFTs we've already seen on smartBCH. Well, guess what? It's not! As I have already mentioned before, this is going to be a one-of-a-kind NFT, a never been seen before on smartBCH. How so? BCH Reborn is the only NFT project on smartBCH wherein holders would get a chance to receive physical rewards. These rewards are real items that will be mailed to you no matter what part of the world you are in.
Every week, a new chapter of BCH Reborn manga will be published on their reborn.cash site. Be sure to follow BCH Reborn's main hero, Nazko, and his friends from 10 different Bitcoin Cash tribes in their fight for free money and a free world.

Every manga contains hints, so some items included in the manga's slide will appear in the Boxes.

During the period between episodes published (usually 1 week), there will be Boxes, it can be a Lucky Box or a Mystery Box, distributed to Heroes. At this moment, the distribution is fully random. Only Heroes with better "Lucky" and maybe some other stats involved will have higher chances to get a box.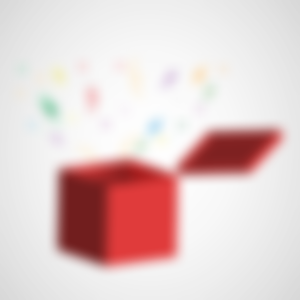 Aside from the physical items, other rewards also include in-game assets/NFTs and crypto cheques.
There are two types of Boxes, by the way:
Lucky Box
This is the type of a Box where you know what's hidden inside. The only thing about Lucky Box is that there is no assurance that your box actually contains the item, as every box is packed with probability. So if you see that the Lucky Box contains a Laptop and the probability is 50%, it means that half of the boxes issued are indeed packed with laptops.
The process of creating Lucky Boxes is 100% automated so rest assured that the team cannot manipulate the % manually.
Mystery Box
Compared to Lucky Box, Mystery Box guarantees that the box contains an item. The only thing is that you do not know what it is exactly. You can find some hints, though, in manga or within the project TG / Twitter / Discord, etc.
At any time, $GAME fees will be kept small but they also can vary. It is NOT guaranteed, but for Mystery Box, the natural way is: the higher fee, the more valuable "secret" is inside.
When you receive a box, whether it's a Lucky Box or a Mystery Box, you must decide what to do with it. You have four choices here: open it, burn it, trade it, or leave the box for auto-burning.
Opening
To open a box, you need to pay a small amount of $GAME as a fee. Opening a box, by the way, decreases the Hero "Boxes left" counter.
Burning
Burning a box allows you to avoid spending the "box limit". However, you will lose a chance to get something valuable.
Trading
This is to avoid "box limit spending" for both the receiver and seller.
There are only 82/100 Founding Heroes that will be listed on oasis.cash. Every BCH Reborn Hero has 6 skills: Sexy, Lucky, Brave, Healthy, Smart, and Skilled.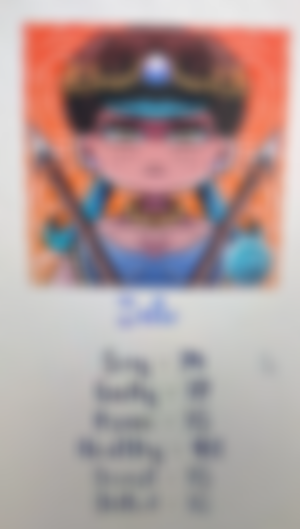 The maximum skills count for each is 100. While most of the Heroes have their skills somewhere between 70 and 90, others have only 45. Skill will be acting in different ways too: mini-, maxi-games, breeding, box receiving and opening, alliances forming, etc.
Several of these Heroes are overpowered while most of them are balanced. For those who are planning to get the overpowered heroes to good ones, here's a full list for you:
Kaishiro (13traits, high stats skill)

Zale (11traits, highest stats)

Aodh (11 traits, high stats)

Darsui (10traits, high stats)

Mehri (9traits, high stats)

Aurora (9traits, high stats)

Tabitha (8traits, high stats)

Zerua (7 traits, high stats)

Sashe (7traits, high stats)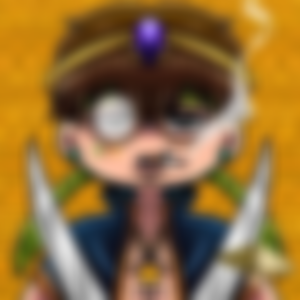 All BCH raised from this event will go to "non-native" farms. This means, the non-AXIEBCH and non-GAME farms. The reason behind this is that investing in native farms will not make the proceeds significantly higher since they already own the majority of, for instance, $GAME liquidity. Further native farms investments will only lower APRs, which isn't good for holders.
Nevertheless, the proceeds from farming in non-native farms will be used to finance in-game activity and further development of the project. Also, investing in non-native farms makes BCH Reborn de-facto a separate crypto investment "body".

Since this is not your ordinary NFT, I won't be surprised if the price floor for each will be a bit pricey compared to the other NFTs on smartBCH. You cannot expect to get more by just paying less, right?
The only difference between BCH Reborn and the previously launched NFTs is that, just like $AxieBCH and $GAME tokens, they have strong fundamentals (not just hype), better use case, and real support from the community. If you check their TG, you might not see a lot of people interacting, but those who are in the group are the people who are willing to invest and won't dump you for any reason.
I know many are scared to invest in smartBCH anymore due to the recent rugged from the BCH Town peeps, but if there's one project that I am confident to invest in, is this project from Gramps aka @OLICRYPTO. I have been a small-time investor in his $AxieBCH and $GAME tokens since day 1 and so far, he never failed to update us all. He's a man of action. He talks and delivers his promise.
By the way, all $GAME holders will benefit from this NFT. If you have noticed, all fees in BCH Reborn will be paid in $GAME. The more transactions, the better for us holders.
To know more, be sure to join their TG groups:
Disclaimer: As always be sure to DYOR and ONLY INVEST WHAT YOU CAN AFFORD TO LOSE.
Entry 17: April 19, 2022
---