A few months ago, I started to introduce this platform with some of my virtual friends whom I've known for quite some time now. At first, they were reluctant as they were more focused on Tsu and BlueFire, but recently, they began to show some interest here and even started to publish articles.
And I'm so happy that after publishing a few articles, they started to appreciate the good things about this platform. They have noticed that it's a lot easier and faster to earn here. Unlike Tsu or BlueFire, this platform doesn't require you much effort to earn.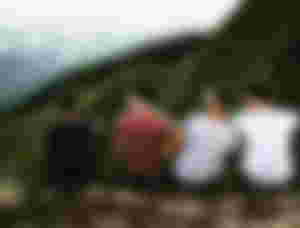 Tsu is a social that pays for your content. It's like a FaceGram (Facebook-Instagram). You publish photos (original or free images) with a few captions in them and wait for people to interact with you. You earn based on the number of interactions you get from others. It was fun at first until they started to implement the support button.
The support button allows you to help other content creators earn extra something from you by watching ads. The more support they or you get, the better.
Some are doing pretty well on Tsu, thanks to their avid supporters who are willing to watch tons of ads just for them. But I don't have that many active supporters who are willing to watch ads for me. Luckily, I have my virtual friends who were there to help me out. In return, I would also support them as much as I could.
In short, for you to earn well on Tsu, you need to be active in watching ads - lots of them. No offense to my Tsu friends here, but for me, it's too boring. I left the app as soon as I was able to redeem my first and last earnings.
Pros
App for posting photos (original or free images)

Lets you earn

User-friendly

Perfect for those who are into photography
Cons
Needs to be active

Requires you to watch tons of boring ads

Lots of scammers and BS fake users

Boring
Blue Fire is another social media that pays. Similar to Facebook but pays for your original content. Free images are acceptable as long as you cite the sources. But just like Tsu, you also need to be active if you want to earn quickly.
Pros
No scammers

More legit people

More genuine interactions

Fun for those who are into social media

Ideal for those who find Facebook a trashy app for their toxicity
Cons
Need to be active to earn fast
read.cash
My favorite app so far. Lets you write anything and almost everything. I love this platform more than Kiki Time, a photo-blogging app that is used to pay for your original content. Unlike Kiki, this one doesn't require you to spend hours and hours liking every post that you barely reads.
Pros
Perfect for posting your dramas and anything in general

Lets you read interesting articles from awesome writers

Enhances your writing skills

Meet awesome writers from all over the world

Allows you to earn extra through the generosity of others

Less effort

More genuine comments
Cons
Writes 600-word per article to earn more

Needs to come up with something interesting to write
The last one is a lot better than the other two (IMO). If you want to earn more income, though, then it's better to join all three of them. More paying apps, more income to withdraw, and more money to save.
But I prefer to stick on this platform rather than doing multi-tasking for all three of them. Aside from being busy with my job, I also have to babysit our little boy here and assist the kiddos with their studies.
Besides, this is the only app that gives me more satisfaction without wasting so much time. And I am so happy that my friends are starting to enjoy this platform as much as I do, too.
Shout out to @Alexis12 @bbyblacksheep @PJ24, keep it up!
---
**All photos are free images from Unsplash.