In times like this, when the brain doesn't seem to cooperate, Random Questions are here for the rescue. Some of you might think this topic might be nonsense, but for me, articles like this are way better than plagiarizing articles from elsewhere.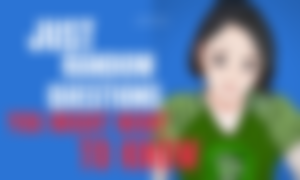 So if you feel like this is not your thing, you can just skip this one and read someone else's article. Nonetheless, if you feel like you want to read something personal, you can continue reading until the end. Feel free to share yours by choosing your questions here.
I've had a lot of weird dreams, but the weirdest one was when I saw my own body in a coffin. In my dream, I was with my high school friends. We were just talking about our JS Prom. We were excited to go as it would be our first time to attend such an event in our whole life.
The next morning, I died for no reason. It was so sudden that when my friends knew about it, they cried nonstop. When I died, my spirit went off to my body, and that was when I saw my mom cried. It was weird and probably the first time seeing my dead body. I cried hard, not because I died but because I saw my mom, siblings, and friends bursting into tears.
Then I saw my body in a coffin, and people started sharing stories about me when I was still alive. Listening to them broke my heart into pieces, and mom crying was heartbreaking to the point that I woke up crying. Oh well, glad it was just a dream.
If I could travel to any year in a time machine, I'd choose the year when my dad was still alive. I don't care what year that is, as long as he is still alive. Okay, maybe I should choose the year when I was still a child, so we had more years to spend together.
That would be the ability to fall in love right away. Lol. I think this is the worst thing about myself. I want to be someone who care less to save me from misery. (char)
One of the most fun childhood memories I've had was when my dad was still alive. My dad and I were closed. He would usually sing me a song when he was drunk, share stories about how he and mom met, how his father would forbid him to go to college, and a lot more. My dad and I would usually spend time stargazing while sharing his hopes and dreams for his children. So anything that involves my dad was the most fun childhood memory that I have and will always cherish for the rest of my life.
I would say with my dad, of course. HEHE. Why not?
I've seen a lot of good movies, so it's hard to pinpoint the best one. Okay, maybe the "Miracle in Cell No. 7." I'm sure most of you here have seen this, but if not, I highly recommend you to watch it.
We only have two seasons here in the Philippines, so I'd say the rainy season. Is the season to be jolly can be considered as the season of the year? HEHE.
Jon Snow was my ultimate crush back then. Not sure if I have any at this moment.
To see my mom go. I already lost my dad, and that broke my heart until now. So if there's one thing I would wish for my birthday, that's to give my mom a healthy life and more years to live.
To love someone without precautions.

I'm glad I remember this one here. I wanted to try the Slam Book challenge like what @Eirolfeam2 wrote last time, but I suddenly changed my mind. I won't be tagging anyone here coz I want everyone to just participate if they're feeling in the mood to write something like this. So yeah, there you go! Another set of random questions that you might want to know about me.
---