It Feels Good Earning BCH Again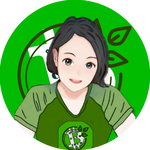 I had been inactive for 3 long months and, though, it was great to relax away from anything, I won't deny the fact that my wallet was the one that suffered a lot from this action. Yeah, I might be on noise.cash during those months, but I only posted once a day, and sometimes, it would take me days to a week before making another post again, which made my earnings pretty slow.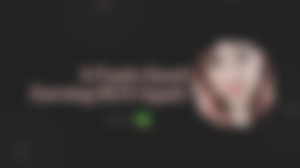 After all those lazy months, I finally got back the motivation I once lost somewhere. Honestly, it feels good to be back grinding again and getting those notifications from Bitcoin.com wallet about the tips I'm receiving from read.cash. So for today's entry, I'm just going to highlight the articles I published since I came back as well as the tips I received per post.
Although Rusty was no longer as generous as before, I'm very grateful that he still blessed me even after being away for 3 months. Well, let's start with my first post ever.

This short post was basically explaining the reasons why I had been away as well as thanking everyone, such as PVM, Eybyoung, and the others for checking on me while I was gone.
With this short post, I received several comments and am so thankful to know that there are still people that pleased to see me again. Their comments gave me enough reasons to stay and keep writing.
Tip: $0.06
This article was drafted in June but ended up changing the entire content. I had to change everything coz it didn't feel the same anymore from the first time I drafted it.
In this article, I just shared how I learned that my articles were stolen and how much that scammer earned from all 14 of us. Actually, it was 15 since @Laurenceuuu 's articles were also there. However, the scammer didn't create an account for Laurence and just added it to another user.
So far, this content is the most tipped among the rest of my articles and most viewed too.
Tip: $7.73

This one is about my 2nd anniversary on this platform and, at the same time, Bitcoin Cash. Since I didn't track my monthly earnings from read anymore, I skipped that part and didn't include that in my article. Instead, I just shared the significant amounts I received like Sir MarcDeMesel's huge tip of $500, 2 BCH from Jessica Martinez, and a few more. I also mentioned the amount of BCH I have withdrawn for the house as well as the loss from investing in Pegaxy.
Tip: $5.42

This one is just more on sharing about my birthday next month, and the plan I have for that special day. I also explained what Ber-Month means for the sake of my non-Filipino readers. Nothing fancy here, to be honest, but if you want to know what my plan is, then feel free to read it.
Tip: $2.59

This is one of my favorite articles since I came back. After all the losses I've had, I finally found something positive in my crypto journey. Although it's not something that can save my entire portfolio, at least, it's enough to make me keep going.
Tip: $3.74

Oh, this one is just about the things I normally watch on YouTube. If you are having trouble with what to write next, you can use this as your reference and share what you like to watch on YouTube. You can also do TikTok or other video platforms if you're not into YouTube.
Tip: $4.32

If there's a favorite, then this is one of my least favorites. I don't like writing about it because of the mistakes I did. However, this is something that I have to share so others know what to avoid when they decide to join the platform.
Tip: $6.41

If you want to earn free crypto, then this article is a must-read for you. Here, you will learn how easy it is for you to earn free XTM by just completing easy missions every day. So if you haven't read this, then be sure to check this out.
Tip: $3.84

This is my favorite among the rest. Do you want to know why? It is because I finally get to take a profit from holding LAW. The best part of this is that I didn't even invest in LAW, but I did get them from staking PUNKs. Awesome, huh?
Tip: $5.41

And here's my previous article, wherein I shared about my recent heart issue. I've opened my heart once again on this platform, and if you haven't read about it, then you can include this to your what-to-read today.
Tip: $2.80
So far, I published 10 articles since I came back. With all these 10, I earned tips for a total of $42.32. Back in the day, $42 would only take me 4-5 articles to earn that. Now, it takes some time to get that. Oh well, at least, I'm earning now, and that's what's important.

Regardless of the huge difference in tips, I'm grateful that I'm starting to accumulate more BCH again. My wallet is no longer that lonely and hungry. It's getting fed again and hopefully, I will be able to earn 1 BCH again from writing.
---
Feel free to follow me on:
noise.cash | Publish0x | Ecency | LeoFinance | Torum | Twitter
---