Have you ever felt so disappointed in your action that you'd wish you tried harder to give the story a different ending? I'm sure you have. We all have.
Now, I'm going to share with you something that recently happened to me. I was so disappointed that I couldn't write anything yesterday. Now, time to share the story with those who never heard of it.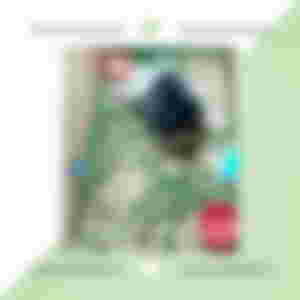 Blawnie was born on June 30 and the last one to get out of his shell. No, I didn't name him that. My nieces did. Blawnie is a two-colored chick, BLAck, and broWNIE.
After 2 days, his mama hen accidentally stepped on him that caused his spraddle leg. I never knew what spraddle leg was until @JonicaBradley shared an article about it.
What is a spraddle leg?
Spraddle leg, also known as a splay leg, is a deformity characterized by feet pointing to the side instead of forward. A chick with a spraddle leg will find walking difficult or impossible.
Causes
One cause is slick floors, resulting in chicks losing their footing. The legs twist out from the hip and remain in that position unless corrected. Other causes include:
Temperature fluctuations during incubation

A difficult hatch that makes their tiny legs weak

Foot or leg injury

Brooder overcrowding

A vitamin deficiency
How to fix it
If left uncorrected, the spraddle leg can be permanent. Correcting a spraddle leg is actually easy.
Any materials can be used for a brace, from bandaids to rubber bands, yarn to tape. In my case, we used tissue. Here's what I did:
First, I cut 2 pieces of tissues and wrapped them around each leg just below the knee joint.

Next, I used masking tape to stick them.

Then, I cut a long piece of masking tape to bind the legs together.
Be sure not to wrap the tissue around the legs too tight so the blood can still flow properly. To get a more detailed step, check this one here.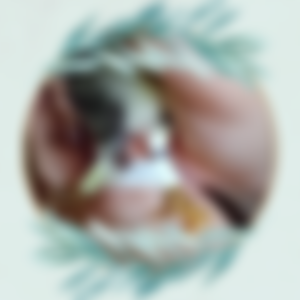 So as I was saying, Blawnie had a spraddle leg, which made walking so difficult for him. After reading the article about spraddle leg, I immediately followed the steps, hoping to save his leg.
I also helped him stand on his own that day so he could exercise his leg. But on that night, I noticed that his leg could no longer move. I was worried so I decided to remove the brace.
At night, while everyone was asleep, I put him in my room so he won't be alone. I also put him on my lap so he could feel the warmth. I just wanted him to feel that he was not alone in this crisis.
The only problem was that he doesn't want to eat. I tried giving him dry food, specifically for chicks, but to no avail. I also tried baby food, ripe banana, and even wet chick food, but nothing. I forced fed him but still nothing. He drinks water though.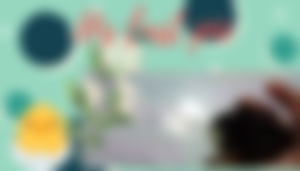 His last night was sad. He wouldn't stop chirping. I checked on him, gave him water, and put him back in his box. Then I went to watch movies again while writing an article. Before I went to bed, I decided to check on him as he was awake and was on his chirping self again.
I took him and this time, I went to bed while he was on my palm. I felt like he needed some company coz the moment I held him, he stopped chirping. We went to sleep as I tried to close my eyes too.
The next morning, I asked the kids to clean his box so he could rest there. They did and also gave him water as I went to bed again for another session of sleep. The kids woke me up and told me he was dead.
I was sad but I told the kids not to be sad coz at least he is now in a better place. Though I wished he could still be alive. At the back of my head, I knew my effort wasn't good enough. I wished I tried more and more to feed him, so he could have the strength to continue.

I was so sad that I was not in the mood to write anything. I felt bad because I wanted him to live. But I know he is in a better and safer place now. A place where pain doesn't exist at all.
---