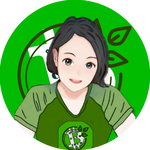 Thirty days ago, we published our plans and goals for September. Now, here we are, writing another one again to see the progress of our hard work. Whether we are productive this month or not, always remember that there's always a next time for everything. Don't be hard on yourself if something didn't go well as you hoped for.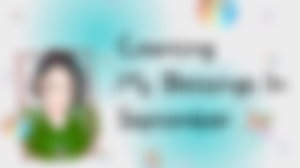 Disclaimer: As always, this article of me sharing my monthly earnings is not to brag about how much BCH I earned but rather to give the new ones hope that hard work and consistency can be rewarded with something more than you could anticipate.
Based on my previous monthly report, I managed to publish 31 articles and 18 short posts with a total of $501.73 or 0.78010339 BCH at the time of writing that article.
read.cash - $304.16 (0.47272185 BCH)

noise.cash - $197.57 (0.30738154 BCH)
Upon updating my spreadsheet, my articles in August did receive a total upvote of $370.50. Of course, some of these amounts were used to upvote, sponsorship, and others. Now, let's talk about September.
Feel free to read my August report here.
Unfortunately, I did not complete the 30 articles for this month. I did, however, finish 29, including this one. So I guess, my September report isn't that bad at all. A total of $822.86 for 34 posts (as this one is not counted yet) for this month: 28 articles and 6 short posts.
Of course, this is not the amount you will see in your wallet as I have used it to upvote, sponsor, and a few others, as well as the 10% for read.cash. As for noise.cash, I've earned so much unexpectedly with an average of $10 a day. I'm glad my heart-tips value are good and only encountered less value during the last 2 days of September. So here's what's left in my wallets, though.
read.cash - $678.28 (1.37040726 BCH)

noise.cash - $236.57 (0.47775116 BCH)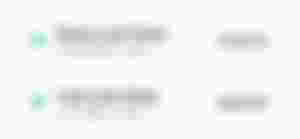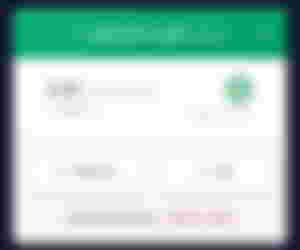 In short, I have accumulated a total of $914.85 or 1.84815842 for September.
The 0.07819759 BCH investment I sent to BenSwap has gained so much.

Bough some EBEN from that investment and gained 0.10859241 BCH.

I also used some of the profits to buy 10000 AxieBCH for only 0.07 BCH during its presale and now, I have 0.120932 or 0.050932 in profit.

Received another unexpected visit from Sir MarcDeMesel with a $500 upvote for my article: Never Take noise.cash For Granted.

Subscribers has now increased to 834 on read.cash and 5398 on noise.cash.

Ranked #8 as The Most Followed Noisers.

Ranked #26 as Top Tippers for the last 30 days with $37.64.

Received an Axie Infinity scholarship from @OLICRYPTO and, though, I'm not sure if I'd last, I'm still grateful for the opportunity and experience that I could surely use in the future.

I am grateful for such an achievement this month. Despite all the struggles sometimes in terms of writing articles, my hard work has been rewarded with something greater than expected. Huge thanks to Sir MarcDeMesel for his generosity and support for the platforms. None of us would have earned a lot of it wasn't because of him, as well as for the admins.
So now that September is over, let's enjoy the fruit of our hard work. Pat yourself on your shoulder for doing a job well done! And those who did not achieve their goals for this month, know that there is always the next time. Keep grinding until we don't have to grind or that grinding is just an option.
---