Circle (Read Version)
What would you do if you were one of the people who were seized and faced the impossible task of choosing the only person to be spared while the rest, including yourself, could be eliminated? Who would you execute, and who would you spare?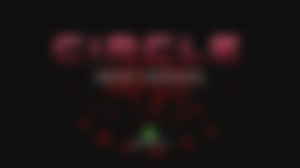 The other night, I watched several movies with my mom, and one of them was a film called CIRCLE. In this movie, fifty strangers were taken and forced to vote on who should die. It means people die by voting or volunteering, and only one person lives. 
Imagine if you'd woke up in a circular room with a bunch of strangers and realized you could die there instantly. I bet that would be terrifying, especially since you could also be the reason behind someone's sudden death. For those who have Netflix, you can watch it here.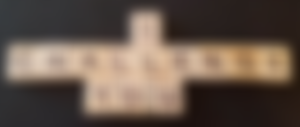 Inspired by this movie, I have decided to start another challenge. This time, it will be a read version, which means it will be friendly and no one's going to be executed but rather just get to leave the circular room first without getting a reward at the end. Here are the rules:
Pick five read users of your choice. 

State a brief explanation of why you choose them.

Then eliminate one by one until you are down to the last person.

When doing so, explain why you eliminate that person first over the others.

Mention me and tag my article with yours.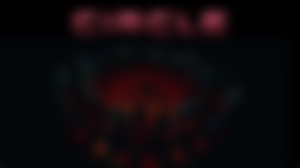 As the host, let me start this challenge first. Here are my five best picks.
This time, I won't be mentioning the users I have already mentioned in my previous challenges. I will choose different read users that I haven't mentioned before.
@Olasquare - He's been one of the most consistent supporters here, and whenever I feel down in my articles, he's always there to cheer me up.

@George_Dee - Dee is one of the sweetest users I've met here. He was also the first person who delegated me some HP when I started posting again on Hive. And when I was MIA on this platform, he was one of the few people who DM me to check on me.

@Glez - One of the ladies I like and am comfortable talking to on this platform. I guess because she's also a Bisaya like me. I would love to meet her one day since we have a better chance to see each other in person.

@GlenCanete - Glen is one of the longest friends I've met on noise. We started interacting through noise, and until now, we remain good friends. I look forward to seeing this guy too.

@emily2u - Another lady that I also like is Emily. I don't know, but there's just something about her that I love. I bet it's her personality, and I have enjoyed talking with her ever since. We have even become close since the Pegaxy days.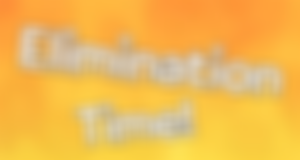 There you have it - my five best picks from read. Now, it's time for the elimination round, where each person will have to leave the room and not get anything at the end of the game.
Gosh! I already feel the pressure here. I don't know who to eliminate first. Darn! Why did I even do this challenge in the first place? Let's see who gets out first from the circular room and makes it to the last. Wish me luck!
The person that I am going to eliminate first is @George_Dee. I haven't seen him for a while now, and I miss his sweetness. Eliminating him first means I will get to see him sooner than the rest. I will wait for him outside the door and hug him for being such a good friend.

My second choice will be @Glez. I'm choosing her because I know she's been dealing with something lately. I don't know what it is. It could be a family matter or something else. For this, I would love to invite her somewhere so we could hang out at least.

Now, we are down to three, and the next person I will eliminate is @emily2u. I miss the chats we had before. Since I quit the scholarship from Chad's, I rarely check Discord now. I even stopped checking Telegram too. These two were our go-to apps to hang out with. Now, we barely get the chance to chat. I miss you, Ems.

We are finally down to two. My last pick will be @GlenCanete. He didn't make it to the last because I owed him a Jollibee treat. Does it make sense? I want him to leave so he still has time to withdraw the money and buy Jollibee for himself.

We only have one person left, and that's @Olasquare. Yay! I chose him to be the last person to leave the circular room because I wanted him to stay a bit longer. I owe him a bit when I didn't invite him to the round table challenge. Not that I didn't want him around, but I couldn't afford his fare, accommodation, and all since he lives from afar. However, since he had already invited himself, I would use this opportunity to make it up and spend a day with him. Perhaps, he could teach me how to do basic poems for beginners, and I could show him around. HEHE.
So that's how you do the CIRCLE challenge. Just don't forget to mention me and tag my articles so I will get notified. Since my last pick is Ola, I will have to drop something off to him later.

Writing this challenge is difficult, especially since you only have to pick five users. Many read users are worth mentioning their names, but since our spots are limited, it's hard to decide which users to tag.
If you find this challenge interesting, feel free to join. If you are one of the mentioned names, it's up to you whether you want to join or not. No pressure! So what do you think?
You may also want to join Let's Play Truth Or Dare With A Little Twist.
---
Feel free to follow me on:
noise.cash | Publish0x | Hive | Torum | Twitter
---