Checking SmartBCH Investments After A Long Time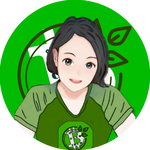 It's been nearly 2 months since the last time I checked my investments in smartBCH. I guess I was too focused on my P2E games that I couldn't find the time to check on them. Since I was curious about how my assets were doing, I went to check them one by one. I wanted to see which of my assets are still doing well and which ones are not.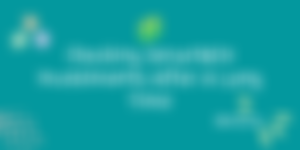 So if you're curious too, here are the latest updates on my smartBCH investments:
Total holdings: 68694.155

Capital: 1.11 BCH

Current value: 1.37 BCH

PNL: +0.26 BCH
Of all my investments in smartBCH, AxieBCH is one of my top favorites. Since the biggest dump ever happened in AxieBCH before that took quite some time, it never went so down again. Even when the market is in bloody red, AxieBCH remains green in my portfolio. I even added 10k to LP and earned 2189.3 MIST, which I staked to get xMIST.
This is also the only smartBCH token that I TP and cashed out for the first time. I got to TP 1 BCH and used that amount for the house. Yay, right?
Total holdings: 114006.2

Capital: 1.29 BCH

Current: 1.13 BCH

PNL: -0.16 BCH
Based on my spreadsheet, I only bought a total of 100k GAME for 1.29 BCH. But thanks to Gramps, I received 10k GAME for free, one of the perks of being an AxieBCH scholar. That 10k GAME, though, is currently in LP, which has already earned 4072.6 MIST by far.
Total holdings: 5

Capital: 0.05 BCH

Current: 0.68 BCH / PUNK

PNL: 3.4 BCH
PUNK is the only NFT on smartBCH that I considered most valuable of all. Currently, the floor price for PUNK starts at 0.68 BCH. Although it's quite tempting to sell, I'm not going to do that as I prefer to stake them and enjoy earning LAW.
Thanks to staking, I earned over 400 LAW, of which 100 of it was already sold before. I still have 308.301 left though and can't wait to have more. At the time of writing, 308 LAW is worth 0.40 BCH in BenSwap.
Total holdings: 5000

Capital: 0.1 BCH

Current: 0.03 BCH

PNL: -0.07 BCH
Sadly, this is one of my not-so-good investments in smartBCH. I hope it will recover soon so I can finally sell this.
Total holdings: 8

Capital: .07 BCH

Current: 0.003 BCH

PNL: -0.046 BCH
The only NFT I bought after PUNK. I bought 8 coz it was only cheap. Presale was only 0.008 BCH so I bought a few. When I tried to sell these NFTs after several months of holding them, none seemed to bother. I'm just glad I didn't buy a lot.
Total holdings: 550

Capital: 0.25 BCH

Current: 0.02 BCH

PNL: -0.23 BCH
I first bought 150 DAI when it was around more or less $20. The second transaction was when it was under $15. Then I added my 550 DAI to the pool, along with my WBCH and LAW, and earned a total of 450.59 DAI.
So overall, I have 1k DAI now. Just too bad the price went down almost 6 ft under the ground. Even if I sell all, it won't be able to compensate for my losses. Still, I'm going to hold it like how I have held my BCH and VIS.
Total holdings: 133.53

Capital: 0.05 BCH

Current: 0.17 BCH

PNL: 0.17 BCH
I have already secured my capital in EBEN when the price was $2. So everything I'm earning now is already a profit. Even with the current value of EBEN, I'm still happy with the result.
Currently, 1 EBEN is worth $0.484, which gives me $64.62 if I sold them. Just like my other assets, I won't sell my EBEN yet. I'm just going to keep it and sell it when it is time.

I don't have much as you can see. I don't really buy a lot of smartBCH tokens coz I was afraid to get rugged. I mostly reinvest in AxieBCH and GAME because they are the two assets that I'm so bullish about.
Watch out when they release their NFT. It's going to be a big one and hopefully, I can afford to get their NFT too. It's not the typical NFT you see and holding at least one has its perks too. For more details, be sure to drop by their Telegram group: AxieBCH and BCH Reborn (powered by $GAME).
Entry 4: April 5, 2022
---