Catching Up After Being Inactive For Days
It has been three days since the last time I published here. I have some topics in mind that I wanted to share, but I feel like writing something light right now. It's actually more likely an update about myself to give my tiny brain an easy start before I go back to my daily hustling routine. Sometimes, it's hard for my brain to process anything after a long break, so that some chit-chat will do.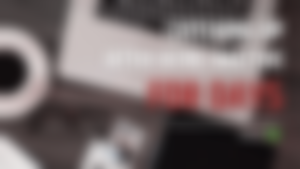 So if you are interested in the latest update about me, please keep reading.
Since my sister has an unreliable Wi-Fi connection back when I was in Cebu, I could barely watch something on Netflix for a week. For someone who enjoyed binge-watching, one week without movies was a bit too long for me. I'm not going to lie, but it felt like forever, to be honest.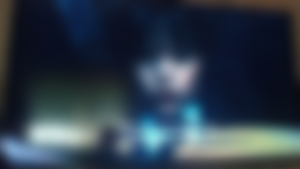 So when I came to Leyte, the first thing I did, apart from taking a shower and napping, I stayed up late to watch a series on Netflix. My mom also stayed up late with me. It was good to finally watch my favorite series after being unable to for a week.
One of the few things I missed in Cebu was my furbabies. So when I got back, I took the two of them for a bath. Then I groomed Kiah first, which took me two days to finish. I will also groom Maki tomorrow, and I hope it will only take one day to complete. Maki is fluffier than Kiah, and I am afraid it will take two days for that.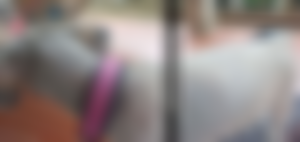 I also ordered their shampoo online, and even though I found the shipping fee pricey, I still purchased it. I am also planning to order another grooming kit for them-a more reliably one.
When I was in Cebu, our boss baby was in Negros with his mom, which means I had not seen him for over a week and that made me miss him a lot. Now that we are together again, I just let him do anything he wants-annoy me, be bossy, make a lot of mess, and so on. For now, he can do anything he wants while I am still free because once I start working for my brother's new client, I won't be here for five days a week.
Having a new client coming this December 5, my brother asked me if I would be willing to work for him. He has been asking me to work for him for a long while now, but I was reluctant because I didn't want to stay with him at that time. Now that I badly needed extra for myself, too, I finally said yes to his offer.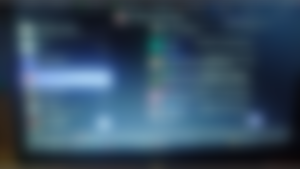 This morning, he trained me to do the task that his subcontractor worked for. Unfortunately, the subcontractor had an accident and had to see a doctor this afternoon, so he couldn't work. My brother then asked me to do this first while waiting for the new job.
Starting in a few days, I will also have to stay with him five days a week. I will work for the new job on Tuesday on a graveyard shift. I am excited because I missed working. Plus, he promised he would drive me home on my day off.
I planned to start Building A Career As A Wikipedia Editor a week ago. The goal is to focus on this skill and build a better portfolio on Upwork and LinkedIn. I have already mentioned the to-do list, but I have not started it since I returned from Cebu. I will start on this tomorrow before I finally move to my brother's apartment in the next few days.
So there you have it, my recent activities and my to-do list. It's nothing much, but I hope you don't mind me writing my nonsense today.

We still have a few days left before we finally bid goodbye to November, and I intend to finish the remaining days with articles to publish. I know it's not enough to catch up on my absences, but at least it will add a little to my earnings for this month.
As always, if you have something in mind to say, don't hesitate to share it in the comments. I look forward to reading them here.
---
Feel free to follow me on:
noise.app | noise.cash | Publish0x | Hive | Torum | Twitter
---