Most of us here came for the earnings first, regardless of what coin they are offering to us. We came here not because we can earn Bitcoin Cash but because we heard that this platform is 100% legit!
The moment you joined the platform, all you wanted is to start your first article: you think of a topic, start writing about it, proofread to make it more polished, and then publish! You got excited to see the result because based on what others have mentioned, you could have a chance to earn up to $30 or more from @TheRandomRewarder alone.
You waited and waited and waited until you got upset. You tried to publish again and again and again but still, nothing has changed. The bot hasn't visited you even once yet. This time, you felt demotivated and upset because you poured your heart and soul into those articles you have published.
You start doubting the credibility of this platform, complaining about how unfair the bot is, and so on and on and on. Out of disappointment, you start talking shit against the platform and spread negative feedback everywhere until you got tired and give up because you don't want to spend more days, wasting your time and effort for nothing.
But before you do that, let me share with you my journey, my first two months on this platform. Let me share with you the number of articles I posted before I earned more, and why you shouldn't give up right away after a few tries.
For those who didn't know, I joined here on the 6th of August 2020. I came here as I was invited by a virtual friend. I did not post anything until on the 3rd day since I signed up.

Followed my first full article: My first post.

What have you noticed about this article aside from the 1-minute reading time? Yes, the upvote! I'm sure the amount of upvotes you see is probably the first thing you see here.
As you can see, it only received $0.01 even though this article had enough likes, comments, and views. During this time, The Random Rewarder had not been born yet. Everything was done through a Point System, where you earn based on the total points you accumulated on that day. This means, the upvote back then was just a bonus part.
The earnings will be then sent to you the next day at 8 am (PH time). Despite getting less than $1 - $3 a day, it was already happiness for most of us back then. Here's my third post after getting my first earnings from my first full article:

That was my first earnings, and it felt like heaven already. For my first month, I got to post a total of 25 articles/short posts. See the stat below:
August - September (1st month)

Number of articles/short post: 25

Number of articles: 24

Number of short posts: 1

Upvote with less than $1: 14

Upvote with $1 or more: 1

Total upvotes received: $5.55

Most upvoted article: To resign or not to resign? with $1.07.
Although aside from the upvotes we get, we also got to earn a little extra for being active. This means that if I earned $0.01 for my first full article, the full payment I received on the next day would be a little bit higher.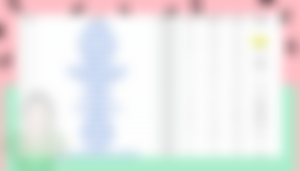 If you want to check the rest of the months, feel free to read: $1023.36 Worth Of BCH Just By Writing Articles And Short Posts. My 8th month isn't updated though.
Unlike the newbies now, they could even earn more in just a few weeks. They just need to be consistent in posting to get noticed by the bot and other generous upvoters on this platform first. But overall, they are so blessed they have met the most generous version of The Random Rewarder aka bot as I call him (it) aka Rusty.
---
This article was supposed to be written a few weeks ago, but then my lazy self struck me that I don't know how to start my first introduction. The goal of this article is to encourage everyone to keep writing what they love to share. Don't easily get disappointed or upset if things didn't go well as you anticipated.
Try to avoid comparing yourself to others who are earning more than you do because everyone has its momentum. Maybe this time isn't yours yet, but if you give up now, then how are you going to experience your turn? Does it make sense to you? I hope so though.
In my first month of stay here, I barely get anything but for the love of writing, I was able to survive my early days. If I had given up, I wouldn't be noticed and upvoted by Sir Marc De Mesel several times with almost $870 in BCH.
So if you feel like you're just wasting your time and effort here, remember my first month of stay here.
---