AxieBCH Scholarship Is Now Open For New Applicants
AxieBCH, the guild that offers scholarships in both Axie Infinity and Pegaxy and other P2E games to come, is finally open after 2 months since they temporarily closed the door for new applicants.
Just a quick recap, last December, coach @Nazko announced that AxieBCH won't be accepting new scholars until March 1. They had to temporarily close the scholarship just to focus on quality improvements and better conditions for its existing scholars. Indeed, within 2 months, they have helped make our conditions a lot better now with their 50% profit share in Pegaxy, especially with Axie Infinity's current status.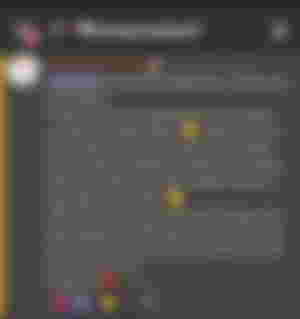 Since the start, AxieBCH has always been so generous to us, scholars. Not being biased here, but this is 100% true. While some guilds offer less profit share in Axie Infinity to their scholars, AxieBCH gives 60 (scholars) - 40 (guild) shares, which gives us more happy days than them.
I have already published several times why AxieBCH is the guild you wouldn't wanna miss but in case, you haven't read them, check the list below:
Then here comes Pegaxy, the second P2E game that AxieBCH has offered to us, which already gave many of us the extra income we didn't expect. With the 50% share, some of us from the guild have already earned way better than with our current or previous jobs. No joke!
Now, if you want to be a part of the guild, then here's what you need to do. Join our Discord server, read and be sure to follow the rules, post your application in the #scholar-apply, be active and make friends with the rest, and have fun! Just keep in mind that your fate to become a scholar depends on how active and friendly you are as well as how you can make an impact to the community.
There's a twist, though. Since AxieBCH offers a 50% share in Pegaxy, many aspiring P2E players are interested to join the guild hoping to earn more effortlessly. Now, this is where the twist starts. No new scholars will get a Pega easily. They need to prove their worth first by playing Axie Infinity. If they surpass coaches' and gramps' expectations, then they will have a Pega eventually.
Wait, there's more! There will be no more regular interviews like what our guild used to before hiring an applicant. Scholarship will ONLY be granted to those members who can make a difference to the community just like our newly accepted scholar, Kentackle.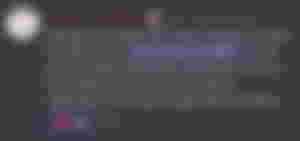 Kentackle is one of the active chatters who made a lot of good friends with both scholars and non-scholars in the guild. With his effort and creativity, he got noticed by our coach and become a scholar in less than a month even though, at that time, the scholarship hadn't been re-opened yet. Furthermore, he is the first member who earned 2 roles in 1 day: becoming a scholar and one of the guild's designers.
We also got 5 members who became scholars a day after announcing that the scholarship was closed. They were the lucky 5 who was chosen because of being active in the chatroom even though they already knew the scholarship won't be up for 2 months.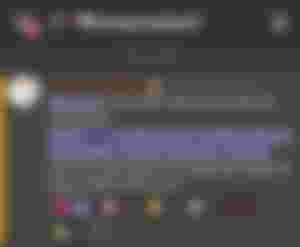 So if you want to join, come, say hello to our Discord channel, and be sure to follow what I have mentioned.

As I've said, AxieBCH doesn't just focus on Axie Infinity or Pegaxy, they are also open for other P2E games. In fact, we have 2-3 more coming on our way.
So what are you waiting for? Come and join us so you, too, can enjoy the perks of being an AxieBCH scholar while earning extra income by just having fun.
Entry 12: February 22, 2022
---