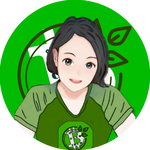 Before we dive into the main event, let's talk about AxieBCH first and how you (even those who have 0 experience in playing Axie Infinity like me) can avail of the scholarship program and earn extra BCH.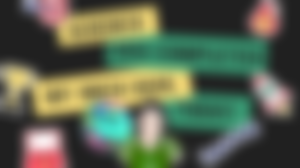 AxieBCH is a gaming guild that offers a scholarship and pays its scholars in BCH bi-weekly. It also has a token that you can buy and sell on smartBCH dexes like BenSwap and MistSwap. Join their Telegram group to learn more about AxieBCH.
They have (6) simple conditions if you want to apply for their scholarship. These conditions are very important so be sure to read this: APPLY FOR SCHOLARSHIP. Assuming you have read and understood everything, be sure to join their Discord.
No, that's not just it! It's not enough that you have read their conditions nor joined their Discord. You still have a few things to follow to complete the process. Here are the next steps that you need to do:
Once you're in, you need to verify yourself by clicking an emoji on the verification server.

Then look for 🤓scholar-apply🤓 to fill up the form.

Fill up the form but be sure to READ AND FOLLOW THE INSTRUCTIONS YOU SEE AT THE TOP MESSAGE.

And lastly, STAY ACTIVE AND HAVE FUN.
Remember to avoid these:
Filled up the form and leave.

Filled up the form but did not follow the instructions.

Online but not active or just lurking.

DMing the coaches for random stuff.

Doing the obvious No-Nos.
Follow these steps, and you'll have a better chance to become the next AxieBCH scholar.

Today, September 6, I received my first payment of $52.38 or 0.09129701 BCH straight from my Bitcoin.com wallet. You might be expecting more since we are talking about Axie Infinity, a game where you can earn a lot. Keep in mind that your earnings vary depending on the total SLPs you earned. If you're doing great, then you can have more. Otherwise, you'll earn just like me.
From 6.14BCH last September 14, I have now 8BCH today. Unfortunately, I failed to monitor my 7BCH, but I know I already achieved it a few days before September ends. You might be wondering how on Earth did I manage to earn 2BCH in just a few weeks. Well, I got upvoted by Sir Marc with $500 last September 28, which helped me accumulate a total of $450 or 0.92793071 BCH.
Plus with my current noise.cash earnings and 1st payment from AxieBCH, I have finally and successfully achieved my 8BCH goal. As I've mentioned before, all my earnings from read.cash will not be counted as it will be used for my house by the end of the month.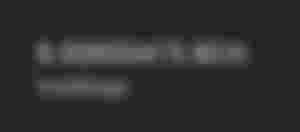 Here are my wallets:
Bitcoin.com
#Club1BCH - 5.13049567

Binance - 1.55615065

$3BCH A Day - 0.3079283

AxieBCH - 0.09129701

noise.cash - 0.11270959

Extra - 0.04298938

Total - 7.2415706
Binance
Celsius
Nexo
Metamask
So upon checking my wallets, I have now accumulated a total of 8.00850475 BCH. Despite the status of EBEN, I'm still grateful that I finally reached my 8BCH goal. Huge thanks to Sir MarcDeMesel for his generosity recently and to @OLICRYPTO for completing my goal.

When I started my HODL journey way back on the 15th of December, my only wish was to reach 1BCH. I thought reaching that goal was impossible. Well, I considered it impossible since I don't write crypto-related articles like most top earners here, except for my BCH goals.
I rarely trade as well or do the extra mile to accumulate more BCH. Most of BCH is my earnings from writing articles or making noise. I did buy some but that was probably less than $50. But recently, I told myself to do the basic "buy and sell" to gain extra profits, and I'm so happy that my 0.078 BCH investment is now 0.264 BCH and more to come if EBEN will survive its current price.
So if you want to earn extra BCH for your goals this year, I highly recommend you to join AxieBCH. I know I've said a few times that I'm getting stressed with this game, but this is because I'm still having a hard time winning in the arena. However, if you manage to understand your Axies, you won't have to deal with the stress like me. You can just focus on making your Axies stronger and having fun while waiting for your paycheck bi-weekly.
I hope to see you there! Just remember, follow the instructions I've mentioned above.
---