Amazing Journey In January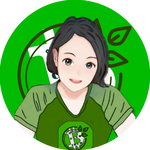 Thirty-one days have just ended, and I can't believe we are now in February. It felt like it was just recently when we celebrated Christmas and now, here we are, 11 months closer to our favorite holiday.

To be honest, I don't want to write about monthly reports coz you might find them uninteresting anymore. I know some or many of you have already seen/read my recent progress so it's no longer that exciting to read, but I just don't know what else to write so I end up writing this one instead.
January wasn't that perfect for me. I still failed my goals when it comes to writing 1 article a day. Making noise is probably my worst coz I barely even make noise. Even though I already told myself last year that I will diversify my articles elsewhere but guess what? Still, nothing happened. I'm still the lousiest. Still have a hard time managing my time no matter how much I tried, and that sucks!
Despite being the lousiest among the club fam, I'm still grateful that I somehow managed to bounce back, thanks to some of the investments that work really well for me. But before we get into that, let me highlight my read.cash and noise.cash earnings first.
For January, I only got to publish 21 articles out of 31 days. What the heck!? Where's that once goal-oriented self now? Is she still hibernating somewhere? Has she forgotten that she needs more funds for the house? What the heck is she thinking? She's already been slacking for several months now! She needs to wake up before everything is over! She has no right to be lousy because she's still effin broke!
Anyway, out of these 21 articles, I received a total upvote of $224.14. Not bad for just 21 articles, but it could have been better if only I tried harder. Overall, I don't know how much I totally earned for January as I also received generous sponsorship from different users here like PVM and a few more, so it's hard to get an accurate amount.
What's left in my wallet, though, is 0.48985044 BCH. Still good I think since it's almost half BCH for just 21 articles. So to summarize my read.cash earnings, I have:
Published: 21 articles

Upvoted: 0.48985044 BCH

USD: $141.30

I don't feel like writing about this coz January has been the worst month ever for me since I joined noise.cash. Well, there's only one to be blamed here, and that's me. If I wasn't being lousy, I would have earned better than that. What can I do when I'm just a hooman who gets tired too? *Defensive*
Nonetheless, earnings are still earnings. Big or small, I still worked hard for that. So for my noise.cash, I earned 0.09996941 BCH or $28.63 (at the time of writing). I think this will serve as my wake-up call to do better this month. We still got more months to go, so it's not too late to do better.
Upvoted: 0.09996941 BCH

USD: $28.63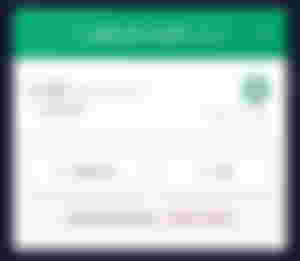 If you happen to follow my monthly reports, you'd know that $28.63 was the lowest ever. Well, I hate to say this, but I'm no longer earning well on noise. Unlike before, I could easily earn $300 or more in just a month but whatever I get is still a blessing so for me, no pressure!
Personally, this one is the hardest to track down, but I will try my best. So since January, I moved some of my BCH to Metamask, amounting to 3.03166121 BCH. I know that's quite a lot, but the plan is to invest more in 2022. As you can tell, this is probably the only thing I managed to fulfill among the other 2022 goals that I made last year.
Overall, I have had a total of 3.63040529 BCH investments since day 1. Based on all my records, I bought 3.381036673 BCH for my holdings, and upon checking their prices, it grew up to more. I can't exactly mention the correct value since some of my assets are farmed on MistSwap.
Nevertheless, I'm still happy with the result. I'm actually thinking of selling some at the right time when they are all in greens, except for AxieBCH and GAME though.
One of my biggest assets is the guild. Even though the SLP is so down, Gramps has never failed his promise to provide us with a good passive income. With the Pega that the guild has provided me, I already earned $607.86. This is my 50% share from the guild from January 8 up to the present.
So I bought mine and most of you are already aware of that. With my Pega worth $730, I have now $830.58. This is so amazing to think I only bought this 14 days ago and already got my capital back.
read.cash - 0.48985044 BCH

noise.cash - 0.09996941 BCH

smartBCH - more or less 2 BCH

AxieBCH guild - 2.133 BCH (excluding my tiny amount from playing Axie)

My own Pega - 2.9145 BCH

Total - 5.63731985 BCH (excluding smartBCH)
PS: Pegaxy earnings are still in VIS but to make things easier, I just put them in BCH here.

Looks like I did well with my investments for January even though I have so many lapses. And although the market may be bloody, my earnings are still doing well.
Those amounts, though, may look perfect for my HODL wallet, but as I've mentioned many times, this year is not about holding more and more. This year is about spending quite a lot just to finish the house and settle my debt with mom. After that, that will be the time I will focus again on saving more.
Entry 1: February 2, 2022
---