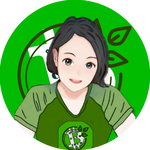 Have you heard about 1stMil.com? If you haven't, then you obviously missed the fun stuff here.
So for those who didn't know, 1stMil.com is a YouTube channel managed under a guy named Gabriel, a professional trader with more than 20 years of experience. He is also a huge supporter of BCH to the point that he sold the majority of his assets just to have more Bitcoin Cash.
Unfortunately, I can't remember which video did he mention about his assets being sold just to accumulate more BCH, so I can't provide you the proof you need. If you really want to confirm how legit this is, feel free to check it yourself as he has mentioned this several times in his videos.
Speaking of videos, in his latest one, Gabriel mentioned that BCH will reach $6,000 at the end of this year . Although Kimdotcom has predicted to have it at $3,000, Gabriel believes that it can reach up to $6,000 for this year's ATH and $500,000 in 2025.
This is where the real big thing begins. If what Gabriel said about the $6,000 per BCH by the end of this year is correct, then there's a chance that I could become a millionaire before 2022. Again, only if it will reach $6,000.
I know I haven't updated my wallet here but, to be honest, I already have 3BCH. Despite the dip, I still managed to earn and bought some BCH. This is why if there's a dip, you should grab this opportunity to have more at very low prices.

Take note: This isn't updated yet since I still have a few BCH that I haven't transferred yet.
As I was saying, I already have 3BCH and to become the next millionaire, all I need is another 2 more. So my ticket to becoming a millionaire is to have 5BCH this year. At the time of writing, BCH is currently at $693.10 but what if it reaches $6000 per BCH?
If we do the basic computation, we'll have:
$6,000 x 5 = $30,000

$30,000 x 48 pesos (assuming the value of a dollar is 48) = Php 1,440,000
Therefore, having 5BCH this year at the price of $6,000 can give me a total value of Php 1.4M. But what if it's only $3,000 and not $6,000? Then I could still have Php 720,000, so it's not that bad at all.
This means that becoming a millionaire is possible. I just need to work harder to reach at least 2BCH more. Do you think I can achieve this? I think I can. Not because I say so but because I will work hard and make it happen.
---
The prediction could be right or wrong but regardless, I will HODL my BCH till we get a better value in the future. This prediction also gives me hope that I could possibly have a better and brighter future.
For now, I'll just HODL and be sure to accumulate more by buying whenever the price hits less than $1,000. So tomorrow, I'll make sure to invest my money to buy more. Yay!
---