A Smooth Trip From Leyte To Cebu
Traveling is something I would love to do, but I avoid doing it. It's just that it's hard to pursue something you like when you have so many factors to consider. But sometimes, no matter how anxious you are, when it comes to a request from a family member, and for the sake of those who are involved, you go for it regardless of the fears you have in mind.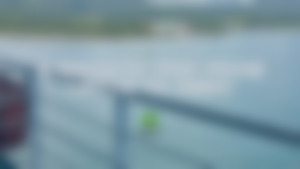 When my mom asked me to come to Cebu to babysit my sister's kiddos, I had no choice but to go. Mom's sister had been asking her to come to Negros Oriental, their province, since they would also celebrate fiesta at my late grandparents' ancestral home.
At first, my mom couldn't come because I decided not to come with her and stay in Leyte instead after having my period. However, my aunt was so persuasive, so my mom told her that she would go only if I came to Cebu. This way, someone could look after the kids while my mom and theirs were away.
Moreover, I couldn't bare the thought that my mom wouldn't be able to spend some time with her siblings during their fiesta in their birthplace, all because I didn't want to travel. So for my mom's happiness and the kiddos' safety, I reassured her that I would be in Cebu on the 15th.
So on that day, my brother, his daughter, and I decided to travel together. They, too, would attend the celebration. I felt so lucky I wouldn't have to go to the city alone. I was relieved knowing that I would be traveling with them.
A day before, I prepared all my belongings, cleaned the house, and did the laundry so that when we got home, the house would still be clean. I got this habit from my mom that before leaving the house, everything should be clean. Then the night before the trip, my eldest sister, that lives near me, told me to sleep at her home so it would be easy for her to wake me up.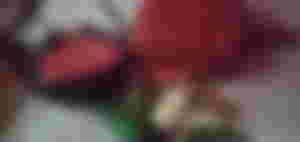 The day came, and I woke up around 2 am. We are expected to leave at 6, so I went back to sleep. When I woke up again, it was already 5 am. My brother and niece were already ready to leave, so I told my sister-in-law to drop them off first. I hurriedly went to the bathroom, took a shower, and got ready. I managed to do nearly everything in 30 minutes, so when she returned, I was almost ready to leave. She then dropped me off at the port, a 5-minute ride from our house.
When I arrived at the ticketing area, we only needed to pay for the terminal fee because they had already bought the tickets for all three of us. We then proceeded to the ship that would take us to Cebu, and after 30 minutes of waiting, we finally went off.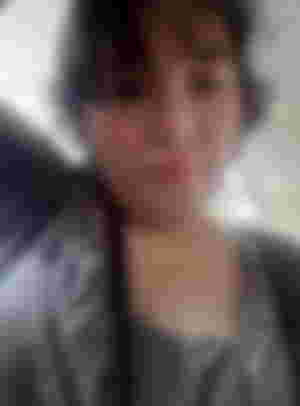 There were not so many passengers on that day. The weather was fine, too, so everything was excellent. Despite the hot weather, I managed to take a nap. Before we arrived, my brother reminded us to take our restroom break first. This was when I got worried because the restroom was not suitable for me. Thank God my niece was there to assist me.
After we did our business, we checked our things and went downstairs while the rest of the passengers were still chilling upstairs. As soon as we arrived, my niece and I managed to get a tricycle for the two of us. My brother chose the motorcycle since it was just him, anyway. Before we got to the highway, I saw my brother waiting near a V-hire that would take us to SM Cebu.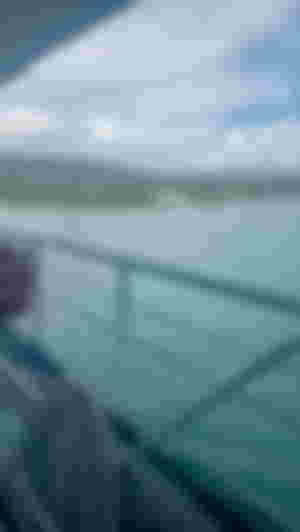 Initially, the plan was to take our lunch first in one of the eateries situated in that area. However, the van was ready, so there was no time for lunch. We then took our sits, and off we went.
From Danao to SM Cebu, it only took two hours to travel. Thank God there was no road-widening scenario, no accidents, and no special events on our way to the city. It was all smooth and peaceful. When we arrived in SM, instead of taking a taxi, we took the bus. Unfortunately, we mistakenly took the longer route. Still grateful that we got to our destination before 1 pm. Also, that bus gave me a 20% discount being a PWD and my niece as a student.
I like it when drivers follow the law. Some would complain about why I would ask for a discount, especially with taxi drivers. One time, someone accused me of scamming him, even if I showed him my ID. I decided not to insist because I didn't want to die or get assaulted over a few discounts. Still, it made me furious because a 20% discount for PWD and Senior Citizens must be applied to public transportation.
Anyway, when we arrived at my sister's place, my mom was already there waiting. We took our lunch, and soon after, the three of them left as they were heading to Negros.

I was grateful that day because we arrived safe, but most of all, because I knew mom would be happy that she would be able to see her family once again.
I am also delighted to see my niece and nephew after several months of not seeing them. I also planned to take them to the mall this Friday or Saturday, so they could eat something they like. Perhaps get them something nice to make them happy.
---
Feel free to follow me on:
noise.app | noise.cash | Publish0x | Hive | Torum | Twitter
---